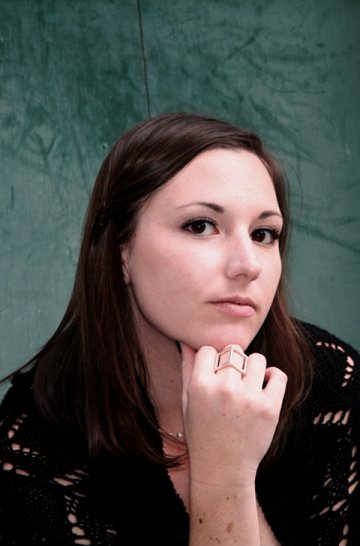 Kristy Krone
The Apiary Project (en anglais)
Kristy Krone, le 22 février 2010
Bio_Express

Kristy Krone graduated from California State University Long Beach in May of 2009, with her Bachelors of Fine Arts in Interior Architecture Design. She quickly gained notoriety in the design world with her fresh take on communal living and has won numerous scholarships and awards. She has had the great pleasure of working with architectural legend Dion Neutra and her latest project, The Apiary, which also was featured in Dwell Magazine. Kristy has a love for the mid-century modern movement and the powerful connection created between people and good design.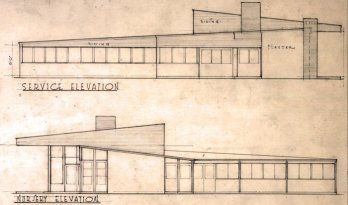 Kristy Krone/The Apiary Project_Administration_elevations
The Apiary Project
Cohousing is a type of collaborative housing in which residents actively participate in the design process and operation of their neighborhoods. Residents are consciously committed to living as a community and the intent of the physical design encourages social contact and individual space. Private homes contain all the features of conventional homes, but residents additionally have access to extensive common facilities such as open space, courtyards, and a common house.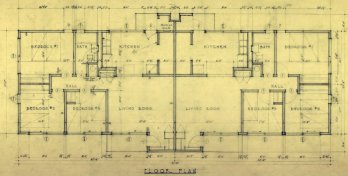 dwelling floor plan_ourtesy Dion Neutra, Architect © and Richard and Dion Neutra Papers, Department of Special Collections, Charles E.Young Research Library, UCLA
Bees are hard workers, devoted to family, community and understanding the importance of good real estate. When a queen bee finds an abandoned hive, she will re-inhabit it. With a similar intent for this development,
The Apiary
was born. A unique cohousing inspired community,
The Apiary
repurposes an old Neutra project from the 1940s into a new vibrant community for neighborliness to thrive. Much like nature's great miracle of the close-knit colonies that bees form, performing important daily tasks, The Apiary's hive (common house), outdoor courtyard BBQs, pool, and open space provide the perfect environment for developing close ties.
The Apiary's residents know who lives six houses down because they eat common meals together, allocate homeowners dues together and gratefully accept rides when their car's in the shop. The goal at
The Apiary
is to create a place
"where lives are simplified, the earth and history are respected, diversity is welcomed, children can play together in safety, and living in a community with neighbors comes naturally
."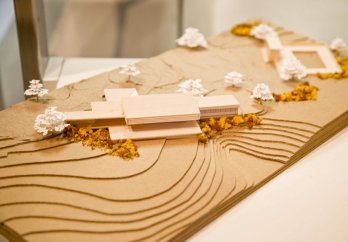 Kristy Krone/The Apiary Project
In the early 1940s, Richard Neutra designed a Federal housing project in San Pedro, CA for World War II shipyard workers. The project sat on just of over 160 acres of canyon land with 600 units. After the war ended the project slowly fell victim to vandalism and lack of maintain. It was purchase, subdivided and destroyed over time. Now, nothing of this piece of history remains. Like the bees, it is important for us to stay connected to our history. It is irresponsible and foolish for us to waste our resources, demolishing historic gems.
The Apiary
is a perfect solution for the community, family, and housing problems we face today.
giubbotti peuterey
Peuterey Outlet
giubbotti peuterey
peuterey online