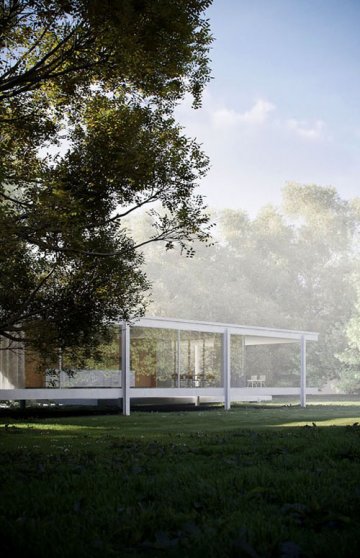 La Farnsworth House
Mies van der Rohe : LESS IS MORE
Z.B., le 10 février 2020
MAISON CHOISIE PAR NOTRE LECTORAT

A propos de la maison...

"Every physical element has been distilled to its irreducible essence. The interior is unprecedentedly transparent to the surrounding site, and also unprecedentedly uncluttered in itself. All of the paraphernalia of traditional living –rooms, walls, doors, interior trim, loose furniture, pictures on walls, even personal possessions – have been virtually abolished in a puritanical vision of simplified, transcendental existence. Mies had finally achieved a goal towards which he had been feeling his way for three decades."


« Vous savez, les bonnes idées, nous les gardons là-haut, dans les nuages, lorsque nous travaillons. Nous ne voulons pas les voir redescendre. Et nous sommes nous-mêmes surpris de ce qui en résulte. »
- Mies van der Rohe, 1955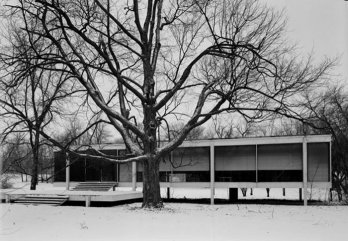 Farnsworth House/Farnsworth House_Plano USA
Dessinée par le grand architecte allemand entre 1946 et 1951 pour le Docteur Farnsworth, à Plano dans l'Illinois et conçue comme un refuge pour le week-end,
la Farnsworth House est le manifeste du concept d'espace de Mies
, avec un plan libre plus fluide et fonctionnel mais très élégant et raffiné.

Selon l'intention de l'architecte, la maison ne devait pas avoir de filtres vers l'extérieur, c'est la raison pour laquelle elle a été conçue comme une boîte en verre au milieu de la verdure et légèrement suspendue sur de minces piliers en acier.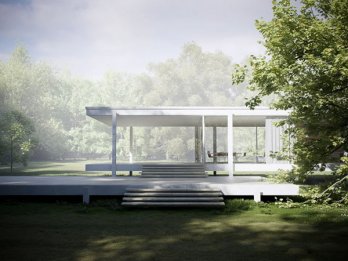 Farnsworth House par Mies van der Rohe_Peter Guthrie_3D MsAISa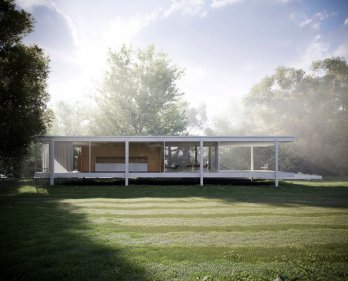 Farnsworth House par Mies van der Rohe_Peter Guthrie
giubbotti peuterey
Peuterey Outlet
giubbotti peuterey
peuterey online