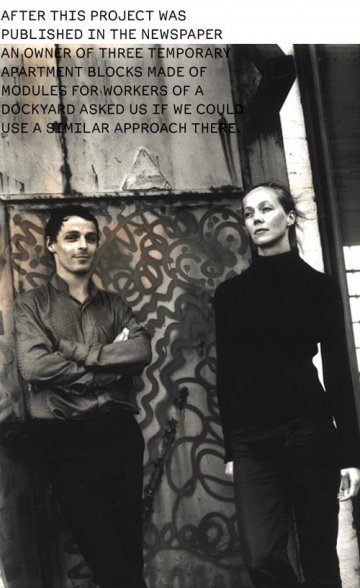 Total Housing
Nouveau bouquin par Actar (en anglais)
Anna Tetas + Actar, le 9 août 2010
Necessity and investigation are prerequisites for the design of housing: social, environmental and economic factors affect form. This new survey into multi-family housing focuses on the responses proposed by architects who are dealing with the dynamic and diverse demands of contemporary society.
Total Housing
will be out in a few weeks, but you can already take a look at the book. We are producing a series of interviews with architects featured in
Total Housing
. These interviews are exclusively published here to give you a sneak preview and background information about what is in the book.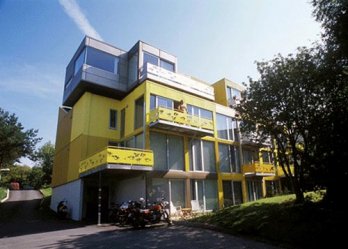 Total Housing/Helen & hard_housingbuoy_Actar
INTERVIEWS BY ACTARHelen & Hard: architect, developer, client, landlord, neighbor and project leader of this housing. Actar: This is a residential building for employees and students who work for you, which means that you were the architects and at the same time client and developer, and perhaps some of the residents were also part of the project team. How did you manage all these overlaps, and what came out of them? How do the residents live now, or how has the building evolved?Helen & Hard:
The primary idea of B-Camp has been to evoke a different design process by blending the role of the architect, developer, client, landlord, neighbor and project leader. We enjoyed the complexity and at the same time directness created by all these overlaps of roles, because the design process is redefined from scratch. Compared to a normal commission, very much could be done in a different way; like interpretations of laws, design priorities, choice of experiments, use of resources etc. That is why we have always liked to work with self-generated projects, and learned a lot from them. We have built up a creative neighborhood vis-à-vis our office with internship students and people we can collaborate with. People living there today include an industrial designer, a web designer, a graphic designer and an author. Sometimes we work together or have lunch in the common courtyard.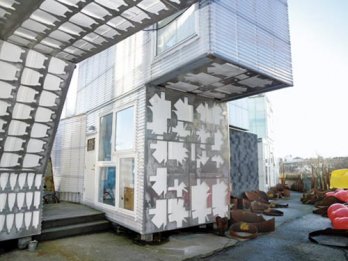 Total Housing/Helen & Hard_Recycling house_Actar
Actar: The containers had a previous life as housing units. What was their condition when you bought them? What did you keep and what did you re-design?Helen & Hard:
The interiors were in relatively good condition, but the exterior wasn't. Therefore we changed the cladding and added a 50 mm insulating layer on the outer walls. In order to gain more light we added recycled windows to the façade and connected the two levels of each apartment with stairs.
We kept most of the bathrooms, painted all the surfaces and furnished each unit with a kitchen and some furniture.
Actar: Did you consider using this cost-efficient design approach in other projects, for other clients, maybe at a bigger scale?Helen & Hard:
Yes. After B-Camp was published in the newspaper an owner of three temporary apartment blocks made of modules for workers of a dockyard asked us if we could use a similar approach there. Instead of proposing their demolition, we redesigned the modules of the three blocks, combined them into larger units and proposed a new floor on top with more expensive apartments. This project resulted in 80 very cost-efficient apartments. Still we could achieve several qualities like interior dividing walls and sliding doors made of glass and large glass-facades by utilizing the existing structure and infrastructure.
giubbotti peuterey
Peuterey Outlet
giubbotti peuterey
peuterey online