The Qual Hill House
Bates Masi Architects (en anglais)
B.M.A., le 28 juin 2010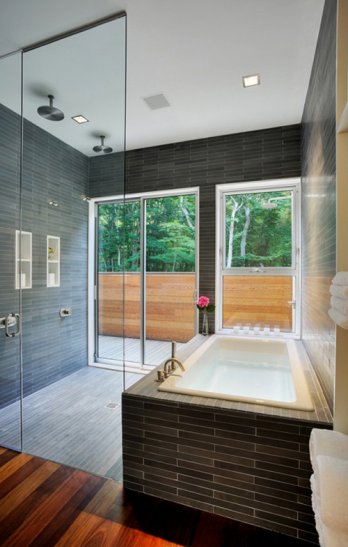 Bates Masi Architects/Bathroom.
Expectations were also subverted in the structural system of the house to reduce the cost and increase the efficiency. Behind the stake siding and interior gypsum board are walls comprised of precast concrete panels typically used in foundation construction. These durable and low maintenance panels are double insulated for efficiency and are a perfect scale for hanging large art. By staggering the walls slightly, tall, narrow windows admit indirect light and allow glimpses of the landscape.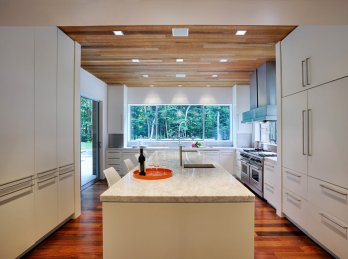 Bates Masi Architects/Kitchen
By subverting expectations, this house encourages multiple readings that change, depending on time and perception. It turns this house into something more: an exploration of perception.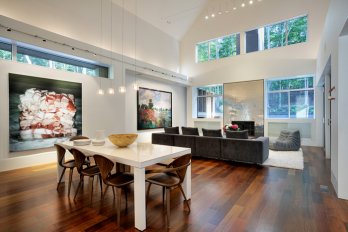 Bates Masi Architects/Living
Architect: Bates Masi Architects_Location: Amagansett, NY, USA_Client: Private_Structural Engineer: Steven L. Maresca_Contractor: Sanders Construction_Project Year: 2009_Photographs: Christopher Wesnofske.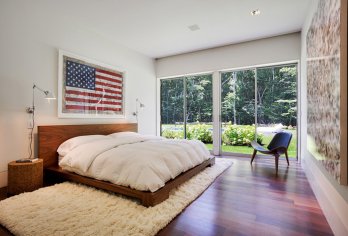 Bates Masi Architects/Master bedroom
batesmasi.com
giubbotti peuterey
Peuterey Outlet
giubbotti peuterey
peuterey online