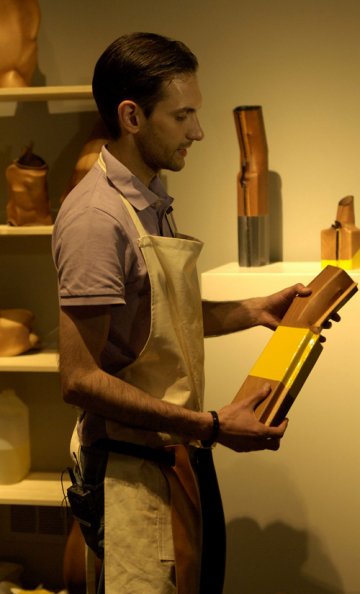 Simon Hasan
Vauxhall Collective(en anglais)
B.T., le 16 août 2010
Simon Hasan Bio_ExpressBritish designer Simon Hasan (born in 1973) aims to imbue his work with a richness, heritage and texture borne from historical research, and a fascination for obscure craft techniques. Graduating from the Royal College of Art's famed MA Design Products course in 2008 (where he learnt under Jurgen Bay and Ron Arad), Hasan's graduate collection immediately caught the attention of curators, gallerists and collectors. Hasan's on-going research into the Mediaeval process of Cuir Bouilli falls into two distinct but related fields of enquiry – the decorative and the structural. Both applications confound preconceived notions of leather as luxury material. As well as being part of the Vauxhall Collective for 2008/09, Hasan has been highlighted by American ID Magazine as one of the top forty emerging designers of 2009. He has also taken part in the prestigious Sotheby's show Small Show:Huge Talent and was asked by Fendi to take part in its Craft Punk project as part of Design Miami.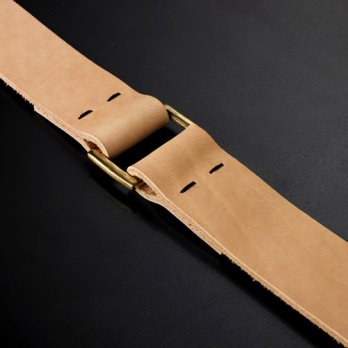 Vauxhall collective_Cabinet
Simon Hasan completes his Vauxhall Collective commission, capturing the lost crafts of Britain
Vauxhall Collective
member Simon Hasan combines ancient craft techniques with industrial design language to create a unique range of design pieces Commissioned by Vauxhall Motors to create a series of products in the craft and design category under the theme of The Great British Road Trip, Simon Hasan – one of the UK's most promising designers – took to the open road in a Vauxhall Astra to delve in to the lost craft techniques unique to the British Isles.
Comprising of three distinct designs, Hasan's fascination with obscure and ancient craft techniques comes to the fore with this stunning collection, available to order from the Vauxhall Collective website. A set of three beautifully crafted stoneware vases, with upper sections of cast iron, brass or bronze, echo the distinctive beer flagons once so widely used across the UK and now an extinct part of our rural and urban past. Each vase has a corresponding decorative tag inspired by the humble horse-brass.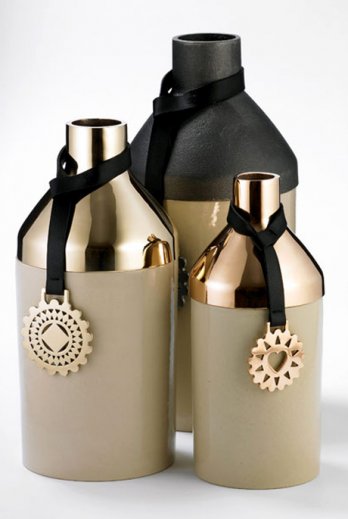 Vauxhall collective_Vases
The second part of Hasan's collection is an oak and steel cabinet using an ancient woodland craft known as cleaving. UK sourced oak is split along the grain, rather than sawn, giving character and strength, whilst the shape of the leg follows the shape of the tree from which it came. This is combined with the industrial craft of TIG-welded carbon steel, and as with wood cleaving, evidence of the manufacturing process is left visible. Weld lines and heat-discolouration give a patina which is usually deemed unfit for mass-produced furniture. These seemingly contradictory crafts are literally tied together by a heavy leather strap.
Oak stools, again created using the ancient cleaving technique, are available in ebony-stained or natural oak and completed with Bute tweed cushion and leather apron, referencing heavy rural furniture. The collection is intended to focus on the gap between mass produced industrial items and the cottage-industry techniques of small rural artisans. Through the objects made for the commission, Hasan asks why the two methods of working are mutually exclusive and sets out his manifesto to revive ancient craft techniques and make them part of a commercially and semi-mass-produced collection. This will form the basis of his first show during the London Design Festival, Craft Work at The Dock, an emporium of creative talent instigated by Tom Dixon for the London Design Festival.
giubbotti peuterey
Peuterey Outlet
giubbotti peuterey
peuterey online