Sebastian Brajkovic
The Lathe Chairs (en anglais)
Joanna Needham, le 9 février 2009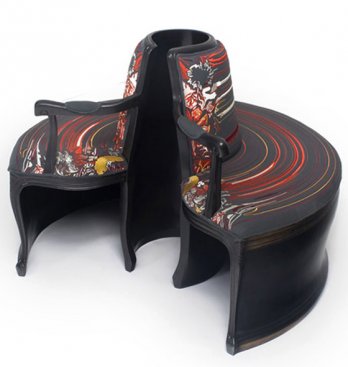 Sebastian Brajkovic_Lathe Chairs
In this work, modern techniques collide with classical shapes and an artisan use of materials. The turning of the lathe is evident this time through the central axis of the seat, the rotation highlighted further with the pulled extended lines of the embroidery - almost comically -like movement in a cartoon sketch. Again in a turn of wit, Brajkovic offers a view of the underside of the seat even though the viewer is standing up straight. He bends perspective like a painter might, but in a three-dimensional way.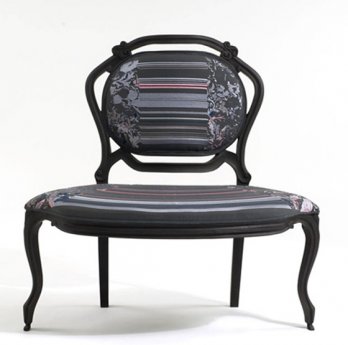 Sebastian Brajkovic_Lathe Chairs
Sebastian Brajkovic Bio_Express
Born in 1975, his mother is Dutch-Indonesian and his father Croatian-Italian. He graduated from the esteemed Eindhoeven Design Academy in 2006, where he could work within the fields of art and design simultaneously without categorization. He studied under Gijs Bakker, Hella Jongerius and Jurgen Bey, carrying out an invaluable apprenticeship at the Juergen Bey Studio. He continues to study philosophy at the University of Utrecht and lives and works in Amsterdam. Sebastian Brajkovic exhibited at DesignArt London 2008, Design Miami/ Basel 2008 and Rossana Orlandi, Milan in 2007.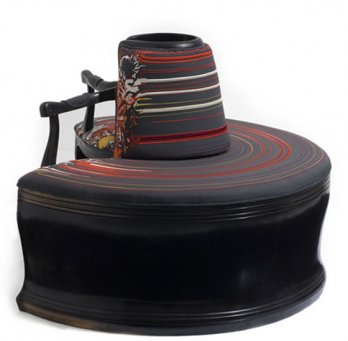 Sebastian Brajkovic_Lathe Chairs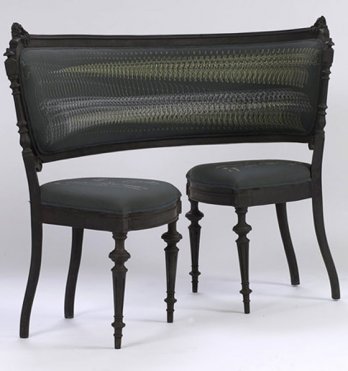 Sebastian Brajkovic_Lathe Chairs
cwgdesign.com
giubbotti peuterey
Peuterey Outlet
giubbotti peuterey
peuterey online