Sebastian Brajkovic
The Lathe Chairs (en anglais)
Joanna Needham, le 9 février 2009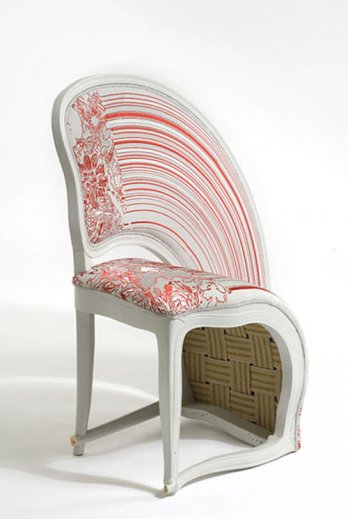 Sebastian Brajkovic_Lathe Chairs
Lathe VIII reworks the traditional concept of a loveseat. Two antique chairs have been corrupted, fused together with the vision of modern technology, remade in traditional techniques, and now presenting an entirely new perspective on the conventional loveseat. There is dynamism in this work, the chairs apparently turn around, pirouette, then spin off and trick the eye by giving the impression of a shift of movement or change of direction. Like a sequence from The Matrix where the camera rotates around a scene that is frozen-in-time, when taking in the form a certain stillness pervades as you mentally navigate the distorted, alter-reality shape.
Sebastian Brajkovic_Lathe Chairs
In 2008 the Lathe VIII won critics pick of the Design Art London Fair, and was acquired by the Victoria & Albert Museum for their permanent collection with sponsorship from Moet Hennesy. It will also feature in the Telling Tales exhibition curated by Gareth Williams opening in June 2009, which will focus on work by designers who explore the narrative potential of objects, connecting the past with the present.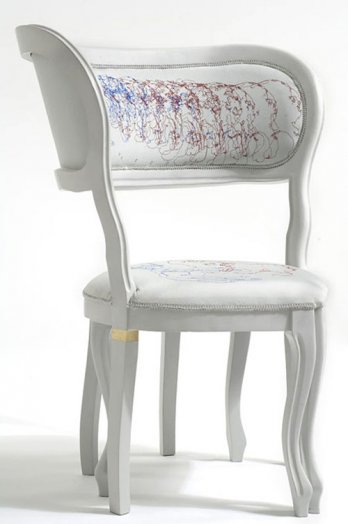 Sebastian Brajkovic_Lathe Chairs
Made of aluminium, the Lathe Table is quite literally created by being turned on a real lathe. In this incarnation however, the chisel carves aluminum directly instead of the traditional wood. The evocative sense of movement is conveyed in the spinning lines of the quasi vortex, offering the past impression of a moment of great movement and now stillness. Inspired originally by a child's spinning top, whizzing around at high speed, it has the same illusion that once at its optimal speed it is no longer moving but standing up straight. The highly polished surface is a product of the lathe turning technique which polishes as it carves the metal. He explains that whereas the Lathe Chairs are more like painting, in that modifications can be made during the production process, the Lathe Table is a one step process which is an honest and direct application of the Lathe concept.
giubbotti peuterey
Peuterey Outlet
giubbotti peuterey
peuterey online