Helen Zille
Tout ce que vous devez savoir sur Helen Zille en 20 questions... (en anglais)
Zanoah Bia, le 15 décembre 2008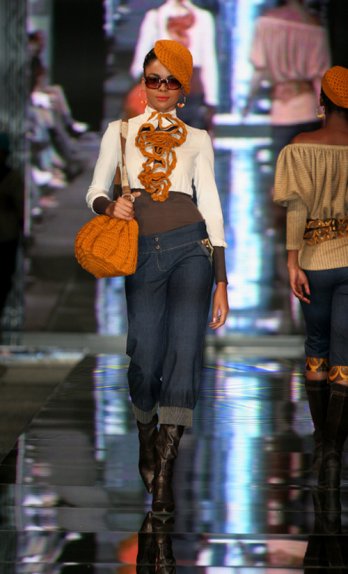 Helen Zille/Stoned Cherrie Collection
E.D.: Cape Town, liveable and creative city?H.Z.:
Definitely - Cape Town is one of the fortunate cities in the world that has a physical, urban and cultural environment which attracts people with skills and talent, which in turn helps us to grow our economy. People with the kind of skills that our contemporary knowledge economy demands can go anywhere they choose, so this is a significant advantage for us.

E.D.: Your strategies to make your Cape Town unique and culturally diverse?H.Z.:
It already is unique and culturally diverse. The best way to encourage this further is to encourage the creation of more economic opportunities, and ensure they are equally available to all. For local government this means creating a platform of urban services and infrastructure that can support increasing economic activity, productivity and prosperity, which in turn supports arts and culture.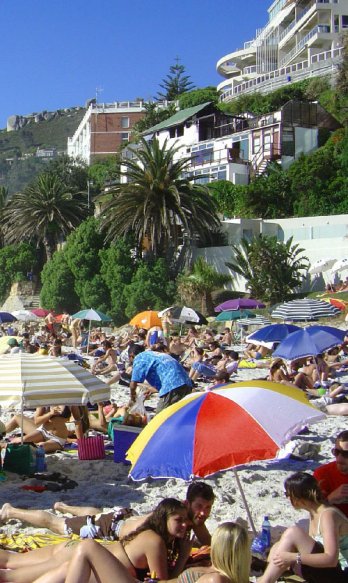 Helen Zille/Relaxing on Clifton Beach Cape Town pictures tour Cape Spirit
E.D.: Which African thinker, designer or architect do you admire most?
H.Z.:
I love the work of the Cape's traditional artisans, who created many of the buildings and building facades around Cape Town, which give our city its unique character. I also really like the architecture of the Cape Town International Convention Centre (Prof Anya van der Merwe Miszewski was the lead designer and architect) and the Arabella Sheraton Hotel which forms part of the Convention Centre complex.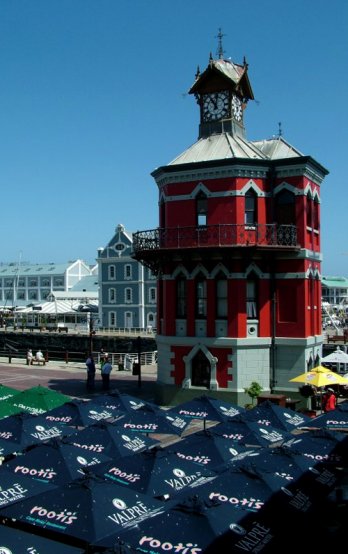 Helen Zille/Umbrellas Cape Town
E.D.: What are currently your favourite objects, and why?H.Z.:
My favourite object used to be a photo of my son as a baby on his dad's back in Kirstenbosch. Unfortunately he took it to school for show and tell and I never got it back - I still mourn that picture. Now I treasure two small diamonds from my grandmother's brooch that my dad had made into a pendant for me.
E.D.: Which city resembles you the most and why?H.Z.:
I am not sure I understand the question
giubbotti peuterey
Peuterey Outlet
giubbotti peuterey
peuterey online