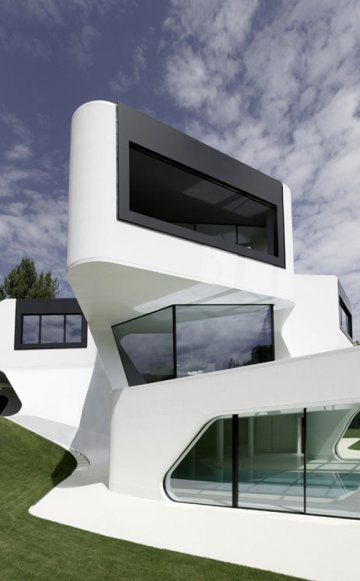 Dupli.Casa House
La pureté selon J.MAYER H. Architects
JMH, le 13 octobre 2008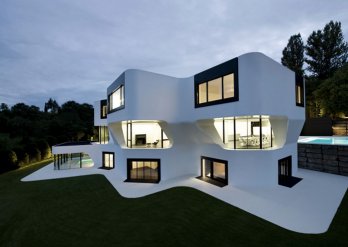 Dupli Casa by J. MAYER H. Architects_David Franck
The geometry of the building is based on the footprint of the house that previously was located on the site. Originally built in 1984 and with many extensions and modifications since then, the new building echoes the "family archaeology" by duplication and rotation. Lifted up, it creates a semi-public space on ground level between two layers of discretion. The skin of the villa performs a sophisticated connection between inside and outside and offers spectacular views onto the old town of Marbach and the German national literature archive on the other side of the Neckar valley.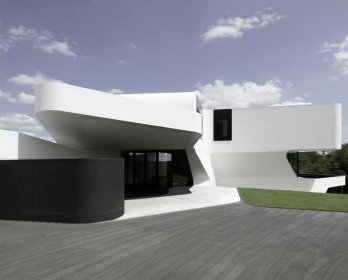 Dupli Casa by J. MAYER H. Architects_David Franck
J. MAYER H. Architects

J. MAYER H. Architects
travaille sur l'interface entre la conception de produit, l'architecture, l'urbanisme et la communication, depuis plus de 8 ans. Les projets sont élaborés et supervisés de la conception à la réalisation. Dans ce processus, l'accent est mis sur la collaboration et l'expertise des différents partenaires évoluant dans différentes disciplines. Des projets spécifiques de recherche, développés en partenariat avec des universités internationales sont considérés comme l'un des aspects les plus importants du travail mené par l'agence.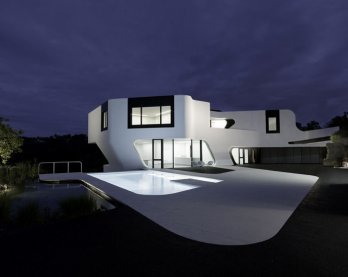 Dupli Casa by J. MAYER H. Architects_David Franck
giubbotti peuterey
Peuterey Outlet
giubbotti peuterey
peuterey online