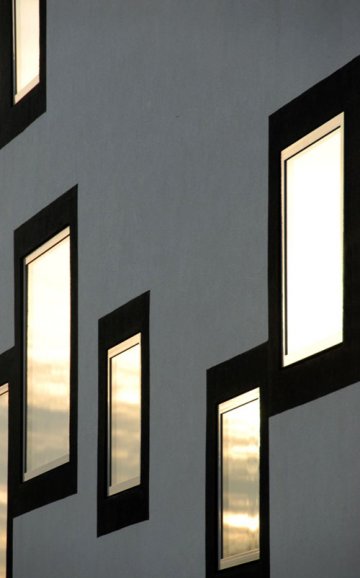 CEBRA
Fuglsang Cuts (en anglais)
A.D., le 21 juin 2010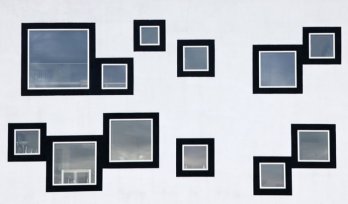 Fuglsang Cuts by CEBRA/Mads B. Moller, Thomas Mølvig, CEBRA & Adam Mørk
MAISON QUE NOUS AIMONSThe estate consists of five blocks, the design of which is based upon a wish of creating a flexible concept able to contain different accommodation units within the same idea and idiom. The buildings (Fuglsang Allé, Herning, Denmark) were made so that they can be adapted to each individual resident and to the demand and will consequently be suitable for a wide segment of residents. The flats in the five blocks are situated around a centrally placed staircase (the core of the house); on the ground floor there is a parking area (also for bicycles) for the residents, depots and rooms for garbage cans.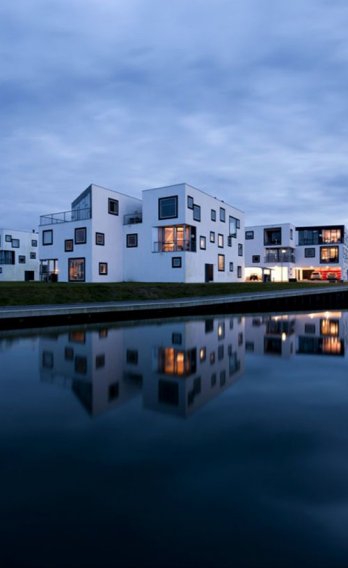 Fuglsang Cuts by CEBRA/Mads B. Moller, Thomas Mølvig, CEBRA & Adam Mørk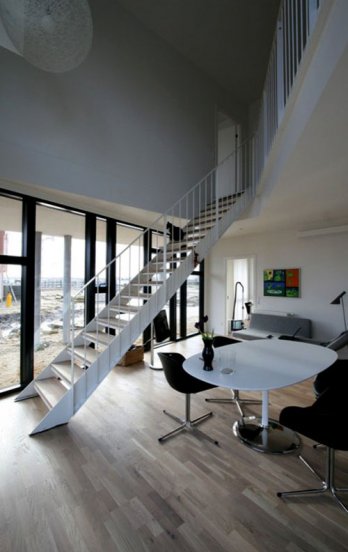 Fuglsang Cuts by CEBRA/Mads B. Moller, Thomas Mølvig, CEBRA & Adam Mørk
Around this core it is possible to set up three, four or five flats, which can be arranged horizontally, vertically or as a combination – and the arrangement can be different in the other blocks.
The basic idea is to build all five blocks with three to five flats depending on requirements as to size and inner arrangement. Afterwards the intention is to imitate "a stroke with an axe" in order to give the building an aesthetic distinctive character as well as functional advantages. The strokes are placed where they will give the optimum conditions for view and daylight in the depth of the building.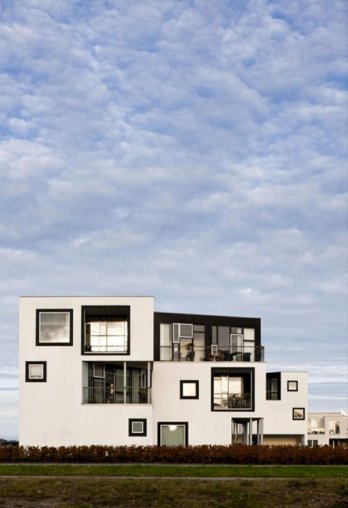 Fuglsang Cuts by CEBRA/Mads B. Moller, Thomas Mølvig, CEBRA & Adam Mørk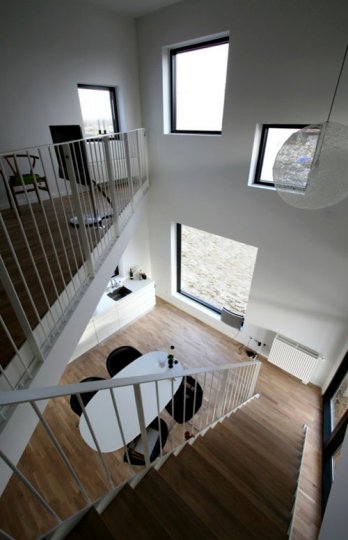 Fuglsang Cuts by CEBRA/Mads B. Moller, Thomas Mølvig, CEBRA & Adam Mørk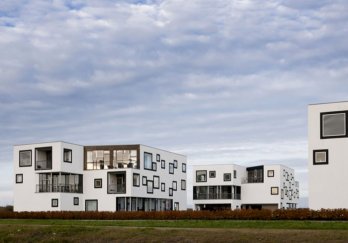 Fuglsang Cuts by CEBRA/Mads B. Moller, Thomas Mølvig, CEBRA & Adam Mørk
Apart from giving view and sunlight the strokes also create a private terrace for each flat. The inside arrangement of the flats consists of regular rooms which are contrasted by the oblique angles made by the strokes of an axe. Due to the combination of the different arrangement of the three storeys of the blocks, the number of flats and the placement of the strokes you will see five blocks with a different exterior, yet architecturally closely related…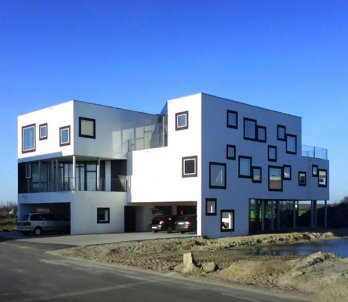 Fuglsang Cuts by CEBRA/Mads B. Moller, Thomas Mølvig, CEBRA & Adam Mørk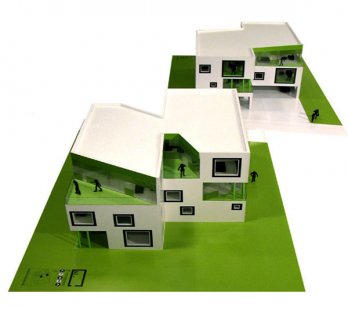 Fuglsang Cuts by CEBRA/Sketches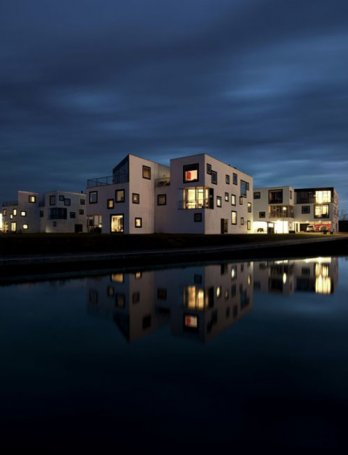 Fuglsang Cuts by CEBRA/Mads B. Moller, Thomas Mølvig, CEBRA & Adam Mørk
www.cebra.info