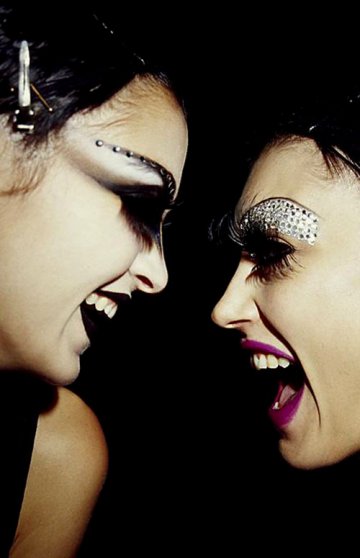 Roxanne Lowit
Juxtaposition (en anglais)
P.L.E., le 23 mars 2009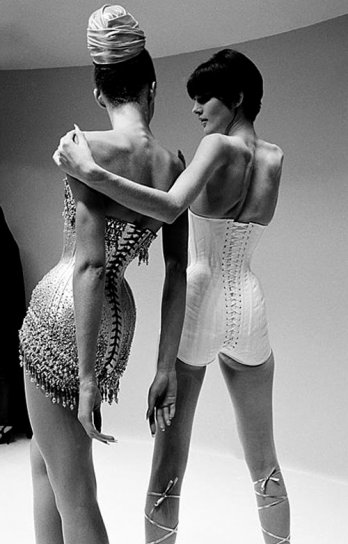 Roxanne Lowit/Juxtaposing, Thierry Mugler Show, Paris
Roxanne Lowit Bio_Express
The Metropolitan Museum of Art, the Whitney Museum of American Art, and the Victoria and Albert Museum in London have all exhibited the work of Roxanne Lowit. Her images are on display in the permanent collection of the Kobe Fashion Museum. Roxanne's many group shows include the Gagosian Gallery and Art Basel Miami. She has had one-woman shows in New York, Paris, Monte Carlo, Amsterdam, Düsseldorf, and Berlin. Her books, Moments (1990) and People (2001) provide a striking visual chronicle of the creative energy of the international nightlife from the past thirty years. For years Roxanne's images appeared in American Vogue, as well as in Italian,German and French Vogue, Vanity Fair, French Elle, V Magazine, Glamour and Tatler. Her advertising work has been highlighted by her ad campaigns for Moët & Chandon, Dior, Emporio Armani, Barney's New York, Vivianne Westwood, and Cosmo. Roxanne has also been the recipient of many awards.
She has photographed thousands of personalities from the worlds of fashion, art, theater, film, and society at work and play like Andy Warhol, Salvador Dali, Yves Saint-Laurent, Johnny Depp, Scarlett Johansson, and George Clooney to name a few. After three decades of shooting, Roxanne Lowit, who single-handedly created the backstage sceneand changed fashion photography forever, has become as much a celebrity as those she photographed.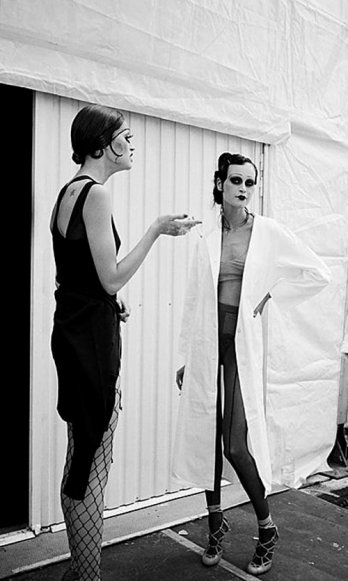 Roxanne Lowit/Interchange, Dior Show, Paris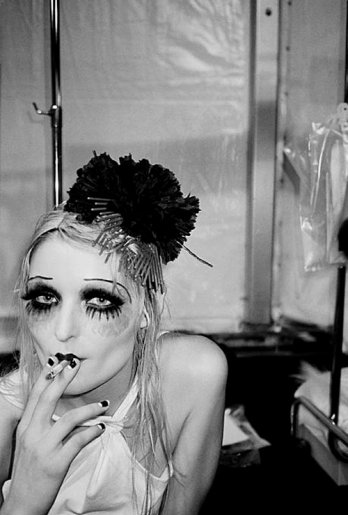 Roxanne Lowit/Smoke gets in your eyes, Dior Show, Paris
Roxanne Lowit/La Vie en Rouge, Ungaro Coutoure Show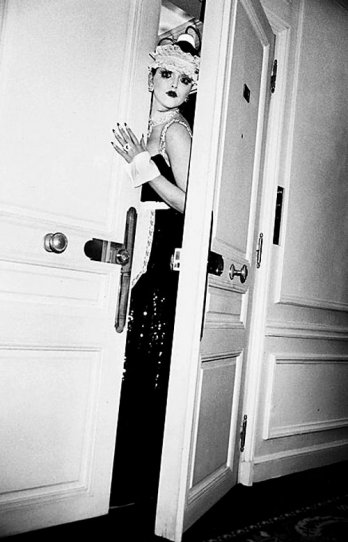 Roxanne Lowit/Sophie Dahl at the Ritz, Paris.