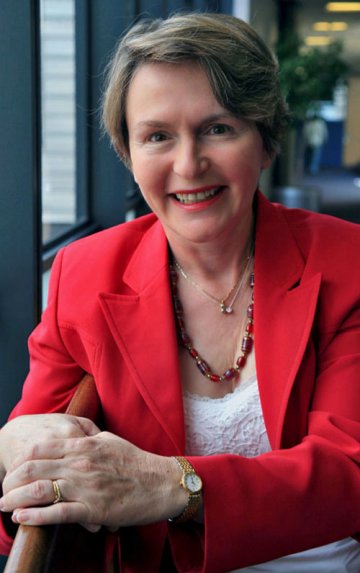 Helen Zille
Tout ce que vous devez savoir sur Helen Zille en 20 questions... (en anglais)
Zanoah Bia, le 15 décembre 2008
Helen Zille (born in March 9, 1951) is the Mayor of Cape Town in South Africa's Western Cape province and leader of the Democratic Alliance political party, South Africa's official opposition. She was voted Newsmaker of the year 2006 by the National Press Club in Pretoria on 11 July 2007. In October 2008, she was announced as the winner of the 2008 World Mayor prize. Zille was nominated as one of 820 world mayors and has made it into the shortlist of 50 mayors. She has since reached the final shortlist of 11 world mayors, and she is the only remaining mayor of an African city. The winner was announced in October 2008. Helen Zille, Mayor of Cape Town won the 2008 World Mayor Award. The organisers compared Zille to other leaders such as Desmond Tutu and Nelson Mandela.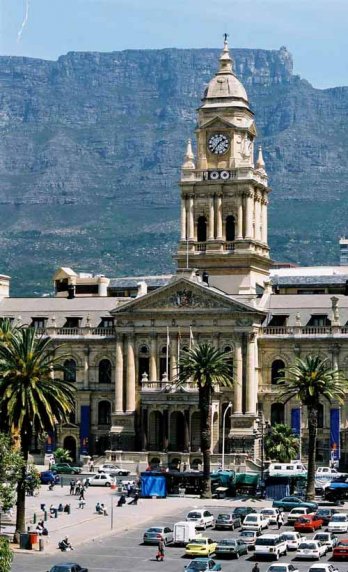 Helen Zille/Cape Town Hall
Helen Zille was born in Johannesburg, the eldest child of parents who separately left Germany in the 1930s. Her grandfather (on her mother's side) and her grandmother (on her father's side) were Jewish. She was educated at Johannesburg's St Mary's School, Waverley and the University of the Witwatersrand, where she obtained a Bachelor of Arts degree. She married Professor Johann Maree in 1982, and they have two sons - Paul (born in 1984) and Thomas (1989). Zille began her career as a political journalist for the Rand Daily Mail, where she famously exposed the truth behind Steve Biko's death. At this time she became politically active in the Democratic Party. Her editor at the time, Allister Sparks, recalls: 'She was the star cadet on the Rand Daily Mail'. She was previously involved in the Black Sash movement, the End Conscription Campaign, the South Africa Beyond Apartheid Project and the Cape Town Peace Committee. She also gathered evidence for the Goldstone Commission which investigated attempts to destabilise the Western Cape before the elections in 1994.
Helen Zille/Cape Town, Ocean
She held the position of Director of Development and Public Affairs at the University of Cape Town. As chair of governing body of Grove Primary School in 1996, she led a successful challenge against government policy limiting governing bodies' powers to appoint staff. She was the MEC for Education in the Western Cape and subsequently became a Member of Parliament for the DA. Within the DA she rose to the level of deputy federal chairperson and was the national party spokesperson and spokesperson for education. She was a finalist in the South African Woman of the Year Award in 2003. Zille reflects the multilingualism of the country, and speaks English, Afrikaans and Xhosa (as well as the language of her parents, German).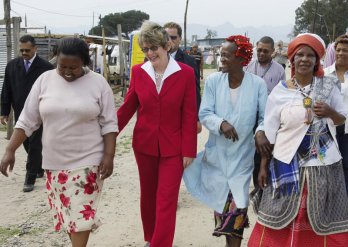 Helen Zille avec les habitants du Cape Town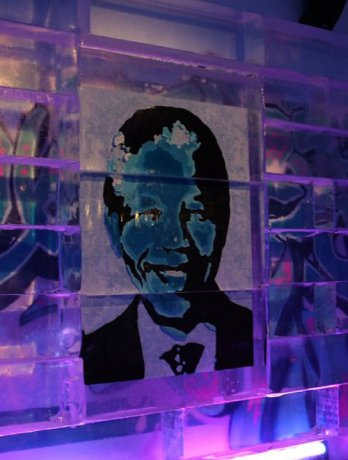 Helen Zille/Nelson Mandela in Purple
Conversation with the Best Mayor 2008 in the World...EgoDesign: Best Mayor in the World, what that represent for you?Helen Zille:
It is humbling, motivating, and also a major challenge: I now have to try to live up to that title in everything that I do.
E.D.: How would you describe yourself?H.Z:
I hope that I will be seen as someone who did the best that they could with what they had, where they were.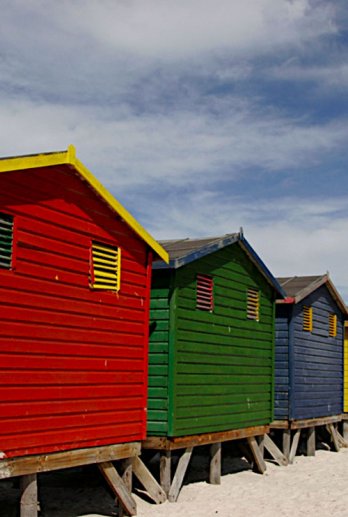 /Helen Zille/Muizenberg beach in cape town
E.D.: Tell us about your work as Mayor, specialy in Cape TownH.Z.:
This has been an enormous challenge for me, but it has also been very inspiring. My main aims from the start have been to do everything possible to get the economy to grow rapidly, for the growing economy to benefit the poor; for many more people to be housed than currently are, in a sustainable way, for an integrated public transport system to be established that will bring the middle class back to public transport, and to look back on a successful 2010.

E.D.: Is there a philosophy behind your work?H.Z.:
I think it would have to be: 'never give up'.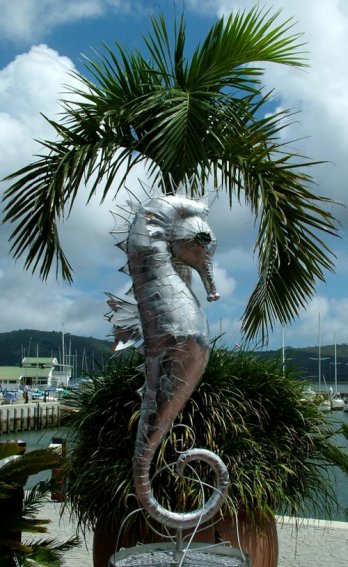 Helen Zille/Seahorse Knysna Waterfront
E.D.: What do you consider your influences, what inspires you?
H.Z.:
The people around me inspire me - especially the woman who raised seven children of her own, and then helped me raise mine as well. Eunice Voyiya was a natural mother and had a way of instilling security and confidence in children.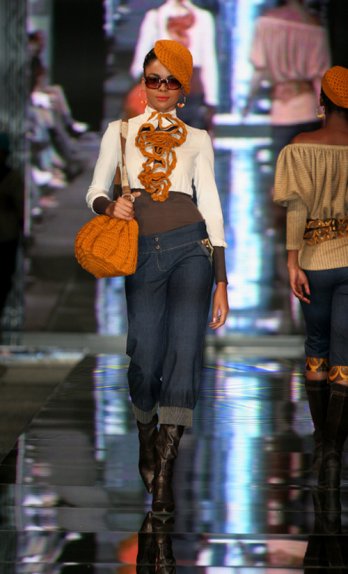 Helen Zille/Stoned Cherrie Collection
E.D.: Cape Town, liveable and creative city?H.Z.:
Definitely - Cape Town is one of the fortunate cities in the world that has a physical, urban and cultural environment which attracts people with skills and talent, which in turn helps us to grow our economy. People with the kind of skills that our contemporary knowledge economy demands can go anywhere they choose, so this is a significant advantage for us.

E.D.: Your strategies to make your Cape Town unique and culturally diverse?H.Z.:
It already is unique and culturally diverse. The best way to encourage this further is to encourage the creation of more economic opportunities, and ensure they are equally available to all. For local government this means creating a platform of urban services and infrastructure that can support increasing economic activity, productivity and prosperity, which in turn supports arts and culture.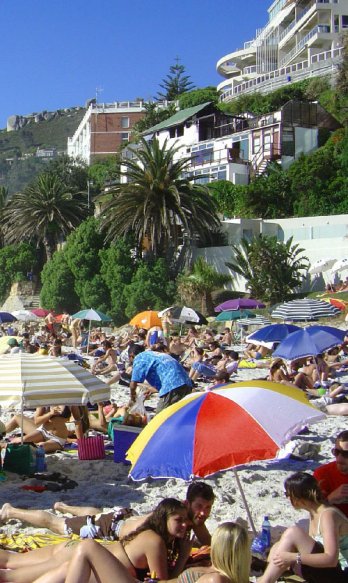 Helen Zille/Relaxing on Clifton Beach Cape Town pictures tour Cape Spirit
E.D.: Which African thinker, designer or architect do you admire most?
H.Z.:
I love the work of the Cape's traditional artisans, who created many of the buildings and building facades around Cape Town, which give our city its unique character. I also really like the architecture of the Cape Town International Convention Centre (Prof Anya van der Merwe Miszewski was the lead designer and architect) and the Arabella Sheraton Hotel which forms part of the Convention Centre complex.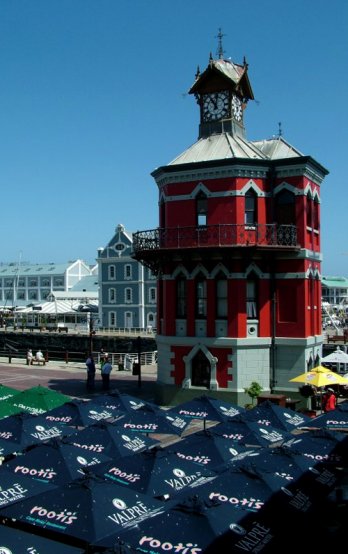 Helen Zille/Umbrellas Cape Town
E.D.: What are currently your favourite objects, and why?H.Z.:
My favourite object used to be a photo of my son as a baby on his dad's back in Kirstenbosch. Unfortunately he took it to school for show and tell and I never got it back - I still mourn that picture. Now I treasure two small diamonds from my grandmother's brooch that my dad had made into a pendant for me.
E.D.: Which city resembles you the most and why?H.Z.:
I am not sure I understand the question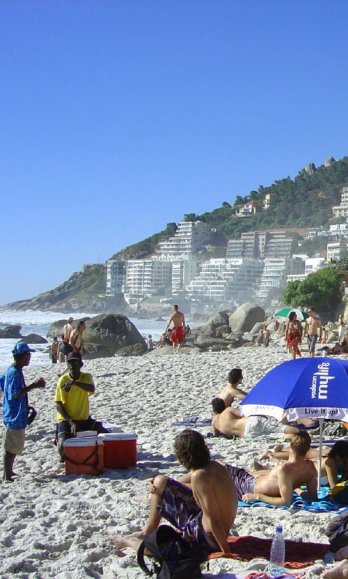 Helen Zille/Relaxing on Clifton Beach Cape Town pictures tour Cape Spirit
E.D.: Your dream project as a Mayor?H.Z.:
To get a full bus rapid transit system implemented in Cape Town, which would put three quarters of our citizens within 500 metres of quality public transport. We are hoping to see this implemented over the next ten years.
E.D.: Your hotel boutique?H.Z.:
I don't stay in hotels very often.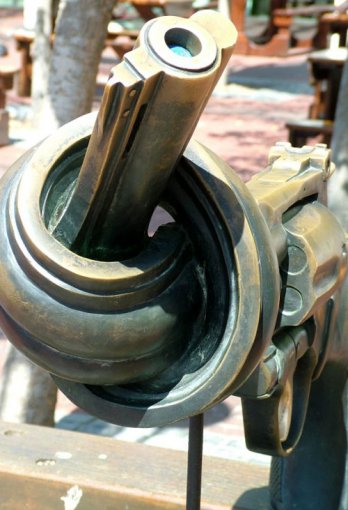 Helen Zille/Knotted Gun V V Waterfront Cape Town
E.D.: What represent South Africa for you?H.Z.:
The huge diversity of its people, tolerance of religious and cultural differences, and its world class Constitution, which represents centuries of development in political thought condensed into one body of legislation.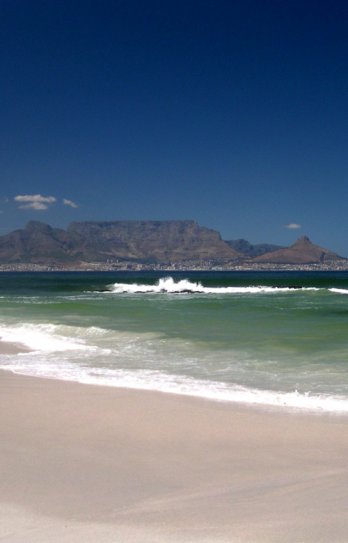 Helen Zille/Table Mountain Cape Town
E.D.: Finally, which 21th-century architects, designers, artists and politicians would you invite to a dream dinner?H.Z. :
My son for one! He is the singer and guitarist for a rock band, and I really enjoy his music. Others include Evita Bezuidenhout, Stephen Hawking, Thomas Friedman, Bill Gates, Barack Obama, and so many others, I really can't think of them all.