L'Épicurien Canadien
Arthur C. Erickson, L'étoile solitaire...
Michael McMordie + The C.E., le 23 décembre 2018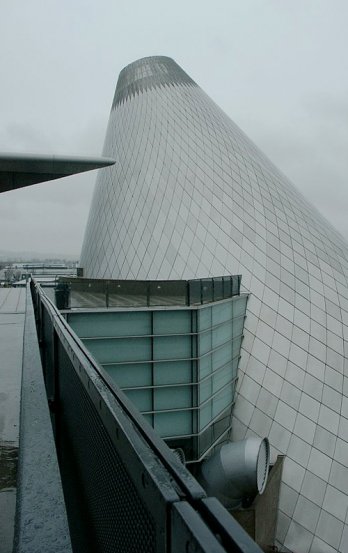 Arthur Erickson/Museum of Glass in Tacoma, Washington
Erickson a aussi obtenu de nombreuses commandes de pays du Moyen-Orient, d'Amérique du Sud et des États-Unis, alors qu'il était l'architecte de l'ambassade canadienne à Washington, qui a ouvert ses portes en 1989. Il a reçu de nombreuses récompenses, dont le Prix de la Banque Royale (1971) et le Chicago Architectural Award (1984), avec Philip Johnson et Joan Burgee, ainsi que des médailles d'or de l'Institut royal d'architecture du Canada (1984) et de l'American Institute of Architects (1986).
Arthur Erickson/Academic Quadrangle pond at Simon Fraser University. Burnaby, BC, Canada.
Sans doute le premier architecte canadien de réputation internationale, il s'attire l'admiration populaire par sa capacité de créer des bâtiments spectaculaires avec apparemment peu de moyens. Un thème récurrent dans un grand nombre de ses oeuvres est le portail encadré de poutres horizontales appuyées sur des colonnes verticales, motif accueillant et protecteur qu'on trouve dans les habitations autochtones de la côte Ouest, mais aussi dans l'architecture de la Grèce antique. Il emploie des matériaux épurés aux couleurs discrètes dans ses bâtiments les mieux réussis afin de créer un sentiment d'appartenance et d'à propos. Ces matériaux lui offrent aussi le moyen de créer des édifices qui s'intègrent totalement au paysage.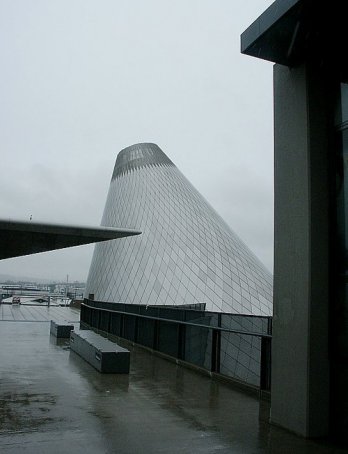 Arthur Erickson/Museum of Glass in Tacoma, Washington
giubbotti peuterey
Peuterey Outlet
giubbotti peuterey
peuterey online