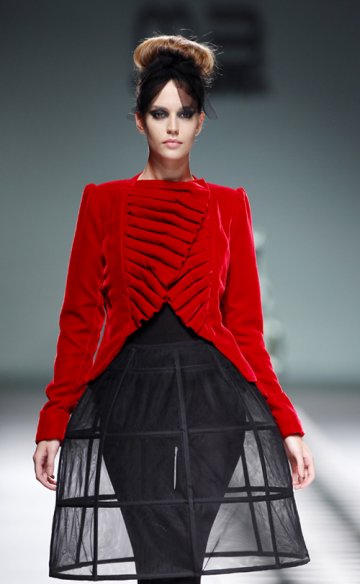 Maria Barros
MAIÓLICA Collection
D.B., March 1, 2010
The Maiólica Collection presented by Maria Barros is inspired by the world of French and English porcelain dolls of the 30's, reinterpreted under a more contemporary perspective. A woman dressed in an innocent but disturbing breeze reveals herself to be fragile yet capable of fascinating anyone who looks at her. The Galician designer's collection for autumn-winter 2010-11 is a reminder of the splendor of the entire Victorian era, during which trends fluctuated between the classic and the Gothic, always seeking the way to open roads towards freedom. Never has a woman been so feminine, so mysteriously delicate and yet so dangerous.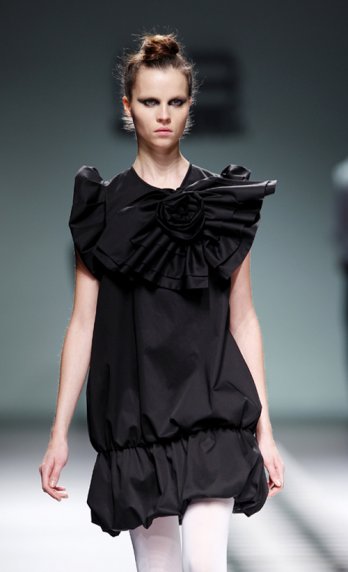 Maria Barros/Cibeles Madrid Fashion Week2010_Getty Images
The Maiólica Collection
is, in its entirety, made out of silks, tulles, organzas and cottons, ondulating textures that characterise Maria Barros' work. Black and white, symbols of cosmic duality, prevent us from seeing where the smile ends and the silence begins, when the secret finishes and the light appears. At what time does the spirit of the night awaken?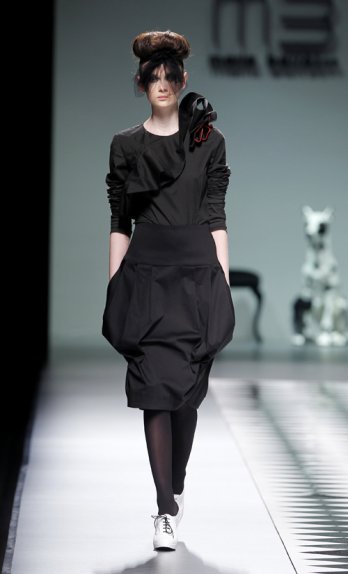 Maria Barros/Cibeles Madrid Fashion Week2010_Getty Images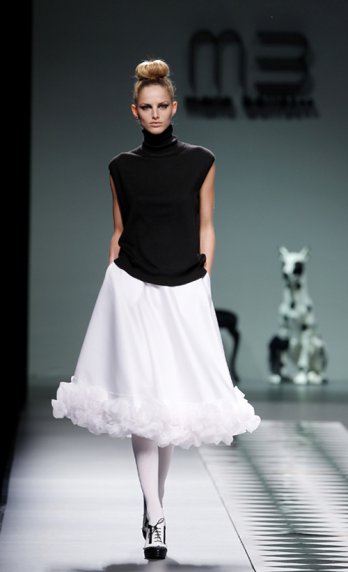 Maria Barros/Cibeles Madrid Fashion Week2010_Getty Images
Cibeles Madrid Fashion Week 2010
Madrid fashionistas have a big date with the latest styles from the 2010-11 fall/winter collection. Twice a year, the Spanish capital becomes one big runway featuring the most coveted designs by cutting-edge couturiers and visionaries from around the world: future objects of desire in the form of winter clothing.
Top designers such as Jesús del Pozo, Victorio & Lucchino, Davidelfin, María Barros, Ion Fiz, María Escoté, Antonio Alvarado, Hannibal Laguna and many others shows their creations once again in an event that has been taking the pulse of fashion for the last 50 years.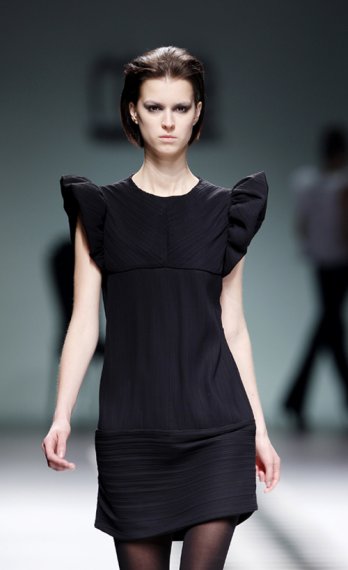 Maria Barros/Cibeles Madrid Fashion Week2010_Getty Images
The pieces from the fall/winter collections of these and other designers, including Ágatha Ruiz de la Prada, Elio Berhanyer, Miriam Ocariz, José Miró and Lydia Delgado was presented in two separate catwalks (Sala Cibeles and Sala Lancia).
The show El Ego de Cibeles, scheduled for the first day (February 18) and dedicated to the most radical young designers, continues to rise in popularity and draw as much attention as its big sister. It features the designs of the most innovative up-and-coming designers, like Sara Coleman, Isabel Mastache and Maya Hansen, who don't hold back one bit when it comes to expressing their unique, versatile vision of fashion.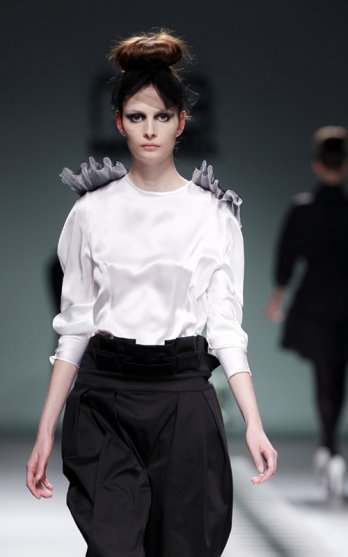 Maria Barros/Cibeles Madrid Fashion Week2010_Getty Images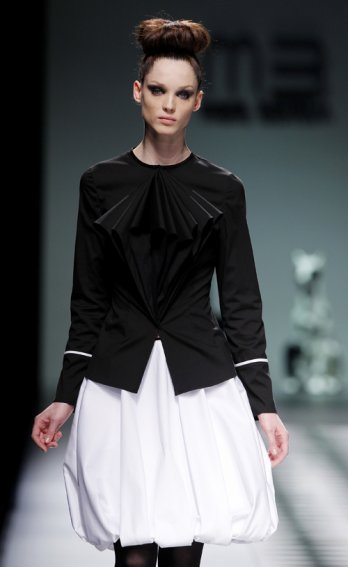 Maria Barros/Cibeles Madrid Fashion Week2010_Getty Images
Bio_Express
Maria Barros was born in La Coruña (Spain) on January 27th, 1980. As she has always been very keen on artistic creations with a special passion to design, she carried out her first study years of Textile and Fashion Design at the European Institute of Design in Madrid. It was then, when she started her professional training guided by brands such as Cadena (textile company) or Modesto Lomba.
In 2000 she decided to move to Milan to complete her studies and it was there where she prepared her thesis directed by Franca Sozzani (Italy Vogue director). The collection shown in her thesis was selected by Wella Labocos Italy for the elaboration of her first Fashion Parade in Milan city.
The first success happened when she was only 21 years old, being rewarded with the Moët&Chandon Young Fashion Award prize, with the collaboration of the Camera Nazionale della Moda Italiana, which was held in September 2001 in Milan. This event drove her to show her collection "From Nature to Art" in a Fashion Parade presented during Milan Fashion Week and organised by the Camera Nazionale della Moda Italiana.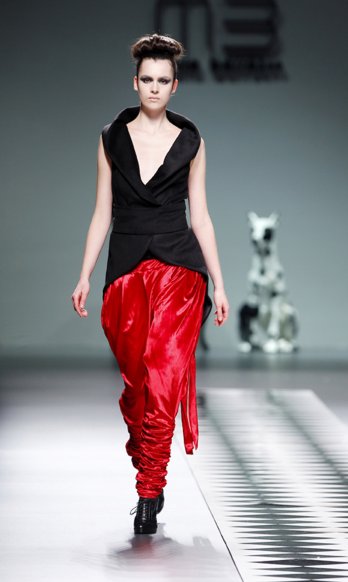 Maria Barros/Cibeles Madrid Fashion Week2010_Getty Images
After such a successful experience she´s been carrying out her working way with Pupi Solari in Milan, before joining later the creative team of Roberto Cavalli in Florence.
After having lived very close to different Fashion houses, she decided to concentrate all her energy and creativity in her own brand creation by adding her first and own signature, Maria Barros, in April 2003.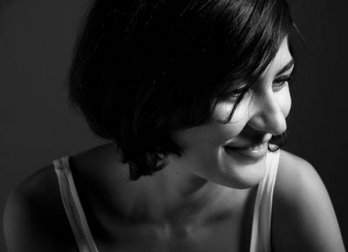 Maria Barros/Maria Barros Portrait.
In 2008 the designer creates the company Maria Barros Group S.L. for the marketing, production and distribution of her collections. Conceiving the design as a multidisciplinary study, in that same year she designed in parallel with her fashion work, a furniture Collection called "Couture", where their concepts of fashion merge to be global and understood under the thinking of interior design. This collection currently wears some of the most emblematic and modern places in Europe.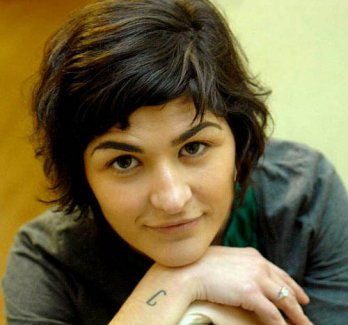 Maria Barros Portrait/La Opinion.
Since February 2009, Maria Barros presented her collections at Cibeles Madrid Fashion Week. In the same year the Spanish financial magazine "Capital" published a list of the 100 most promising young people from Spain, where they point to the Galician designer as one of the most influential personalities of the future. Meanwhile, Maria Barros is broadening her scope designing for other brands. She not only is in charge of the first collection of evening gowns for Hazel, a chain of Spanish boutiques, but also has launched the first joint venture of the chain with designers of the national scene.
www.mariabarros.es
www.cibeles.ifema.es