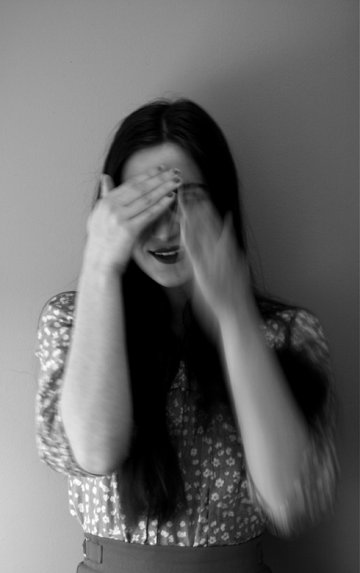 Lamija Suljevic
Twenty things you should know about Lamija Suljevic...
E.D., May 24, 2011
Portrait_Express Fashion

A 23-year-old designer to look out for, Lamija Suljevic hand makes one-of-a-kind, luxurious dresses by appointment at her studio in Stockholm. In a new collection inspired by traditional Swedish costumes and oriental prints, she skillfully plays with avant-garde details (braiding, embroidery, pleats and lace) to create a unique, dramatic style that we believe would look exquisite on Gag.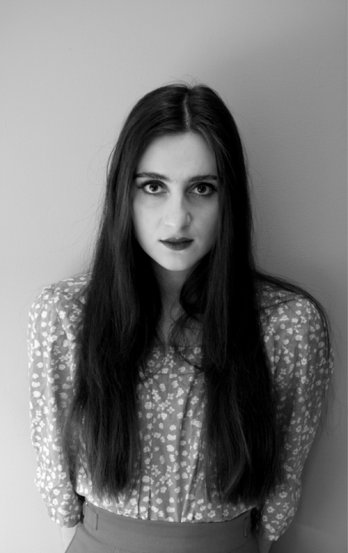 Lamija Suljevic/Lamija_Portrait
EgoDesign: Who are you / how would you describe yourself?Lamija Suljevic:
A dreamer
E.D.: Tell us more about your last collection?L.S.:
This is my first solo collection. I feel it's much more personal then my other projects. I worked with brocade and found that this material reminded me of my hometown in Bosnia. This was also my main inspiration for this collection. Half of my collection is also hand made in crochet. Every piece is a one of a kind.
E.D.: Is there a philosophy behind your work?L.S.:
My main goal is to bring back hand made garments. That's something that's very important to me. I learned in very early age to value handicraft and you would never see me work with mass-produced garments. And then it's all about the feeling too, my garments are born by my stories and I try to deliver that to my customers as a concept and not just as a piece of fabric on a hanger.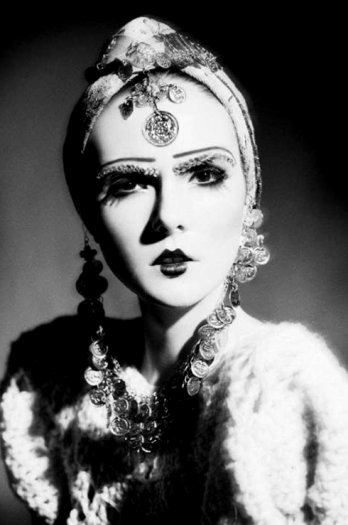 Lamija Suljevic/Emma Jönsson Dysell
E.D.: What do you consider your influences, what inspires you?L.S.:
Things that inspires me today, will probably bore me tomorrow. I'm very impulsive and I think my emotions always come first. But of course, my interest for French culture, elegance and the human body inspire and influneces my work as designer as well.
E.D.: How would you explain Fashion/Design?L.S.:
For me it's a lifestyle, I think about it everyday. It's something that comes very naturally.

E.D.: Your favourite materials in Fashion and why?L.S.:
Chiffon and Velvet. I love to make girly dresses and also love how chiffon moves in the wind.
E.D. : What means for you the word ecology?L.S.:
I think of feature, awareness
E.D.: And chic, what do you feel it is?L.S.:
Charisma!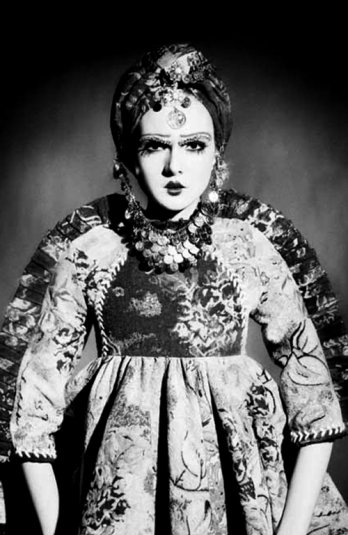 Lamija Suljevic/Emma Jönsson Dysell
E.D.: Which Designer, artist / architect do you admire most?L.S.:
Balenciaga, Galliano and Chanel. I think it's hard to not admire them. Hopefully I would love create my own trade in the future.
E.D.: What are currently your favorite brands or objects, and why?L.S.:
My current crush is the brand Rodarte – of Kate and Laura Mulleavy -! I looooooove their dresses and their story is so inspiring!
E.D.: Which city resembles you the most and why?L.S.:
Paris. I feel at home in Paris. That's very strange and something very powerful for me, since I lost my hometown when my family had to flee from Bosnia during the Balkan war in 1992. I learned a lot about elegance from the French women.
Lamija Suljevic/Emma Jönsson Dysell
E.D.: Your dream project?L.S.:
My biggest dream is to make a living on this, and I would love to show my collection during
New York Fashion Week
in Bryant Park.
E.D.: What is your favourite example of the use of sustainable fabrics/products in Fashion Design?L.S.:
I love the fact that H&M is going to present their eco collection in March. My thoughts goes like: if a huge company like that can make an effort then surely the smaller brands like mine will follow...
E.D.: What design/clothes project would you never design and why?L.S.:
I'm not a fan of t-shirts...
Lamija Suljevic/Emma Jönsson Dysell
E.D.: Can you describe an evolution in your work from your first projects to the present day?L.S.:
I started my first company when I was just 17. But I knew how to knit and crochet when I was 11 years old. I worked with my previous label for three seasons until I decided to move on. I specialized myself in pattern design and tailoring dresses in Stockholm. I have recently shown my first solo collection under my own brand Lamija Suljevic. I'm currently preparing for the
Scope Art Show
in New York.
Lamija Suljevic/Emma Jönsson Dysell
E.D.: What your favourite items (in fashion, art, photography, design, architecture)?L.S.:
Platform shoes, I'm obsessed!
E.D.: What you hope your current work will bring to people, humanity?L.S.:
I want them to appreciate hand made garments as much as I do.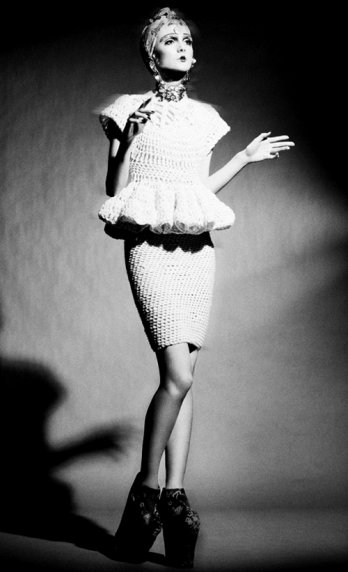 Lamija Suljevic/Emma Jönsson Dysell
E.D.: What invention would best improve your life?L.S.:
Courage in a jar
E.D.: What couldn't you live without?L.S.:
Lipstick. I use it everyday!
E.D.: Finally, which 21th-century architects/designers/artists would you invite to a dream dinner?L.S.:
Sofia Coppola.
Lamija Suljevic/Emma Jönsson Dysell
www.lamija.se