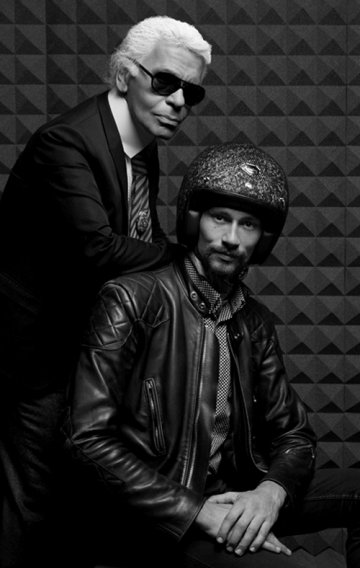 Karl Lagerfeld + Jérôme Coste
Les Ateliers Ruby
Céline A., January 18, 2010
For the four program of Signature limited editions by Les Ateliers Ruby, the helmet company is joining forces with the Karl Lagerfeld brand to inaugurate "Multiples": Collector's helmets in editions of 12.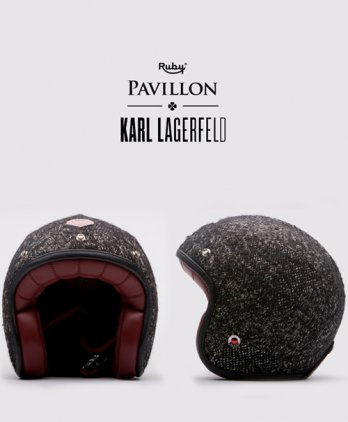 Ateliers Ruby/RUBY&KARL LAGERFELD_Ateliers Ruby
THE BRAND RUBY®
Les ateliers Ruby presents Ruby®, the first brand of top accessories designed to help you keep moving. Inspired by Steve McQueen, science fiction, mechanical beauties and the great tradition of french luxury, Jérôme Coste has dreamt up Ruby®, a brand which keeps heroes and heroines moving quickly and safely day to day. The first collection presents a protective helmet for motorcyclists, the pavillon®, together with a range of silk scarves.
Ateliers Ruby/Dimitri Coste
THE MEN BEHIND
Ruby® was born out of the parisian designer jerôme coste's obsession with this particular safety accessory. Jérôme grew up in the world of the mechanical sports, fascinated by both the champions' performances and their outfits. He wanted to emulate them and his own breakneck temperament earned him six cranial traumatisms Although no after-effects showed up on the encephalograms he saw this as an additional explanation of his interest in «protective headgear», so he started a collection.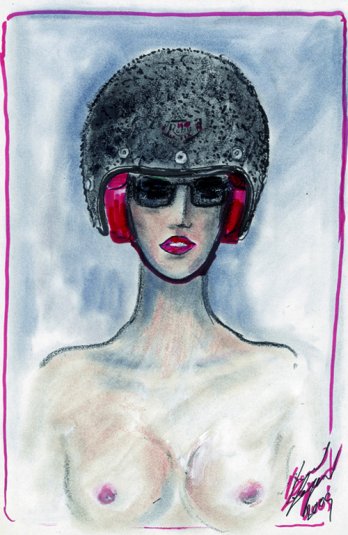 Ateliers Ruby/Dessin Ruby par Karl Lagerfeld
After studying at the école estienne des arts appliquées in paris, in 1992 he took off for a decisive experience in California, working for the motocross equipment brand of his dreams, JT Racing®. This was when he realised that what he enjoyed the most was working together on all of the media which express a brand's identity. In 1996 this idea led to Hold-Up®, a brand of clothes and accessories linked to his own favourite sports, skateboarding, bmx and mountain biking. At the same time he also set up the deep® design studio allowing him to apply his creative approach to the various issues faced by fashion, sports and musical labels.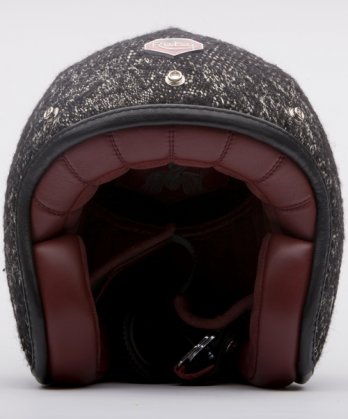 Ateliers Ruby/Pavillon_Larl Lagerfeld_Face
One day in 2001 he was reading a japanese motorcycling magazine and fell in love with the spirit of the tokyo biker gangs, who expertly mixed street culture and a vintage motorcycling spirit, so he noted down the idea for a brand of helmets which would have a conventional design although using modern technology. Starting in 2004 jérôme chose the name «Ruby», designed the Pavillon® and drafted the whole of the project…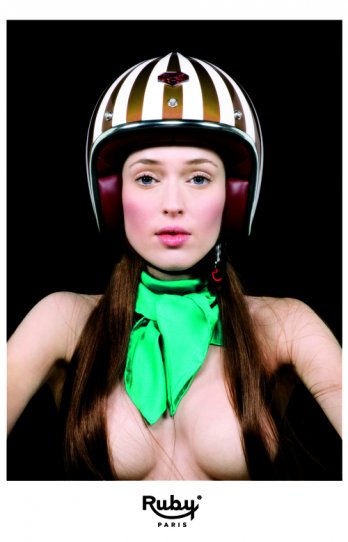 Ateliers Ruby/Dimiri Coste
The rest of the story is a long crusade, which picked up pace in october 2006 when jérôme was joined by Jean-Etienne Prach who took charge of all the adventure's realistic, operational data. The two had become friends 10 years earlier due to a shared interest in skateboarding and since then jean-etienne had become an expert multinational management consultant.
www.ateliersruby.com