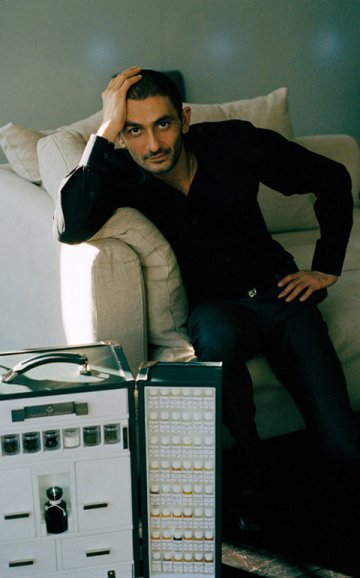 The Sens au Masculin...AND THE BEAUTY IN 2015!
Twenty things you should know about Francis Kurkdjian...
Dorinda Bixler, July 20, 2015
LA NOBLESSE DES SENS...Francis Kurkdjian Nourhan was born (in 1969) in Seine et Marne. There is no shadow of a perfumer in his family. Moreover, he grew up in the adoration of his maternal grandparents. His grandfather was a tailor for men. His grandmother watched over everything and everyone. At home in Vincennes, he immersed himself in this paradise of 35 square metres which mingled the smells of sewing oil, tailor chalk, cloth and spices escaping from the pantry.
Curious about everything, he charged his batteries in the sunshine of love for work well done and developed an protean olfactory memory. At age 13, he suffered a setback by failing a decisive contest for entry into the Dance School of the Paris Opera. In adolescence, along with his studies, he continued his piano lessons and danced within a company. Many of his dreams occurred elsewhere - in the world of sewing.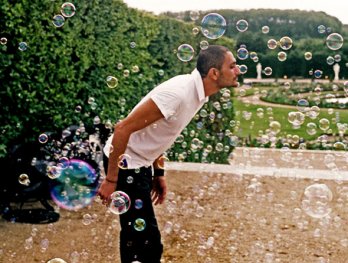 Francis Kurkdjian_Bubbles
Surprisingly, things didn't work out as planned. His life was in total disarray. Then Kurkdjian discovered the unsuspected splendors of glossy magazines, and found a job on the edge of couture and luxury. He began to create for large perfume houses such as Chanel, Jean Patou, Yves Saint Laurent... These scents spiraled out of their bottles like genies opening the doors to endless refinement. At age of 15, it was clear that he would become a perfumer.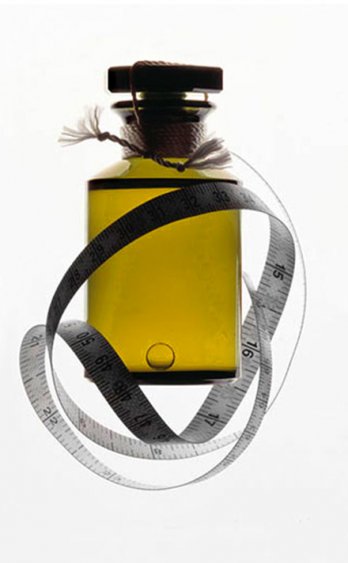 Francis Kurkdjian_Bespoke fragrance bottle
Olfactic conversation with Francis Kurkdjian…EgoDesign Magazine : Who are you? How would you describe yourself?
Francis Kurkdjian:
I am a composer and creator of perfumes of emotions…
E.D.: Tell us more about la Maison Francis Kurkdjian and your most recent creation? F.K.:
La Maison Francis Kurkdjian
is an expression of my idea of beauty in perfumery and luxury in general. This House is a tribute to Paris - her spirit of freedom - and blends tradition and technology. My House is dedicated to small joys distilled into 24 hours of perfumed life. Each experience is an olfactory story that lives within my product: Eau de toilette and Eau de parfum, candles and Papier Encens, detergents and softeners, fragrance and scented leather bracelets or scented bubbles soaps for children.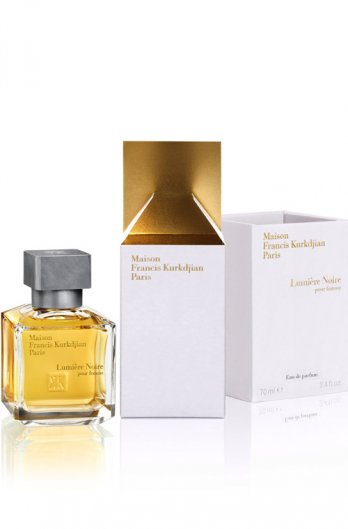 Francis Kurkdjian/MFK_Lumière Noire pour femmes_Studio des Fleurs
E.D.: Is there a philosophy behind your work? F.K.:
Giving pleasure.

E.D.: What do you consider your influences, what inspires you?
F.K.:
My influences and my inspirations are numerous: They may be literary, such as a name (Black Light); a trip (Apom and Lebanon); moments of my life or that of my entourage (Aqua Universalis, Cologne for the Morning or Evening); classical and contemporary music, dance and art; as well as life in general, such as meetings, the world's surroundings...
E.D.: How would you explain a bespoke perfume? F.K.:
The perfume that you think:
"If I could be a memory or Proust's Madeleine, I'm the one there."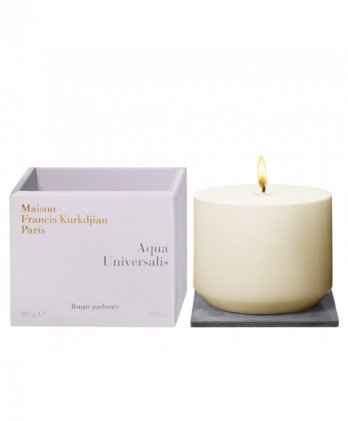 Francis Kurkdjian/MFK_Aqua Universalis_Studio des Fleurs
E.D.: Your favourite materials in the development of a perfume and why? F.K.:
Those who allow me to compose the perfect scent of the moment or for the moment.

E.D.: What does the word ecology mean for you? F.K.:
Respect for the environment, for others and for oneself by extension…
E.D.: And chic, what do you feel it is?F.K.:
An ability to be comfortable in all circumstances of life...
E.D.: Which designer, artist, architect, perfumer do you admire most?
F.K.:
Alberto Morillas, great composer of perfume. I met him this year.
Francis Kurkdjian/MFK-Cologne pour le Soir
E.D.: Currently, what are your favourite brands or objects, and why?
F.K.:
A Vietnamese screen from the eighteenth century that I bought in an antique shop, the grand piano that I inherited from my father's uncle, the little stuffed chick toy that makes a 'cui-cui' sound when he is pressed on the stomach, an Art Deco panther inherited from my grandparents.

E.D.: Can you describe an evolution in your work from your first projects to the present day? F.K.:
I guess so! But I do not return to the past.
E.D.: Your dream project? F.K.:
Create an olfactory ballet.

E.D.: What is your favourite example of the use of sustainability in the development of a perfume? F.K.:
I do not understand the meaning of your question...
Francis Kurkdjian/Parfum Le Male de Jean Paul Gaultier by Francis Kurkdjian
E.D.: What perfume project would you never create and why? F.K.:
A perfume without soul, without history...because it has no sense and therefore the scent would not have legitimacy or justification.
E.D.: What do you hope your current work will bring to people, humanity? F.K.:
Happiness, all sorts of pleasures and great memories ...
E.D.: What invention would best improve your life?
F.K.:
Without a doubt, the gift of ubiquity.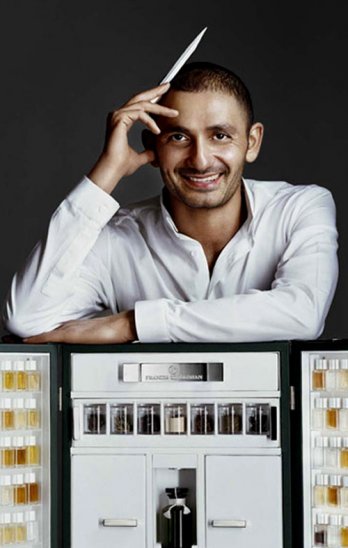 Francis Kurkdjian_Portrait of Perfumer
E.D.: Which city resembles you the most and why? F.K.:
Paris of course! It is, "my city". I love the feeling of freedom, the mixing of genres, the obvious presence of the past mixed with the present and the future.
E.D.: What couldn't you live without? F.K.:
Giving or receiving love.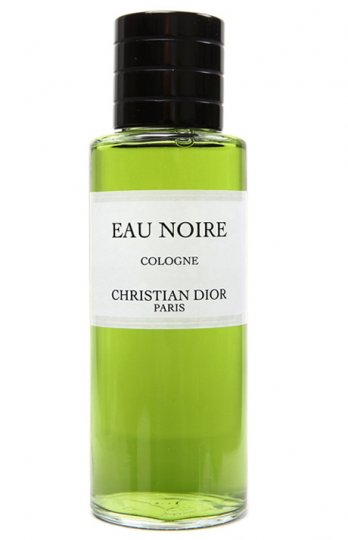 Francis Kurkdjian/Eau Noire Dior by Francis Kurkdjian, 2004.
E.D.: Finally, which 21st-century parfumeurs/architects/designers/artists would you invite to a dream dinner?
F.K. :
A grand dinner to gather all the friends of
La Maison Francis Kurkdjian
, to thank them and acknowledge them: the pianists Katia and Marielle Labèque; the interior designer Jean-Hugues de Chatillon; the art director Fred Rawyler; Beatrice Ardisson; not to mention Catherine Deneuve.

www.franciskurkdjian.com