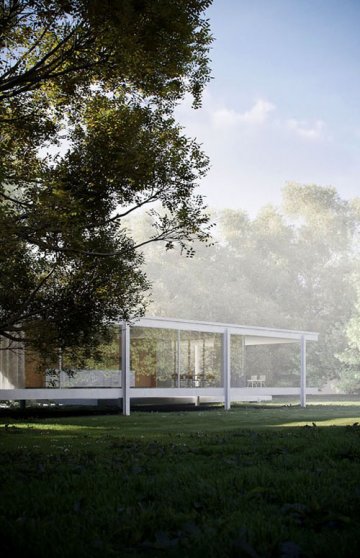 The Farnsworth House
Mies van der Rohe: LESS IS MORE
Z.B., June 3, 2019
HOUSE AS CHOOSEN BY OUR READERS

About the house...

"Every physical element has been distilled to its irreducible essence. The interior is unprecedentedly transparent to the surrounding site, and also unprecedentedly uncluttered in itself. All of the paraphernalia of traditional living –rooms, walls, doors, interior trim, loose furniture, pictures on walls, even personal possessions – have been virtually abolished in a puritanical vision of simplified, transcendental existence. Mies had finally achieved a goal towards which he had been feeling his way for three decades."


"Grand ideas, you know, we keep high in the sky when we are working. We don't want them to come down. We are ourselves surprised at what comes out of it."
– Mies van der Rohe, 1955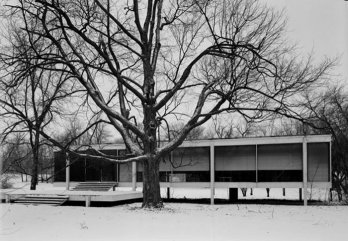 Farnsworth House/Farnsworth House_Plano USA
Built by the great German architect between 1946 and 1951 for Dr. Farnsworth in Plano, Illinois and intended as a weekend escape,
Farnsworth house is a manifesto of Mies' concept of space
, with a free floor plan which is more fluid and functional yet elegant and refined.

The architect did not want any filters between the house and the outside, so he designed it as a glass box immersed in the woods and suspended slightly above ground level on slender steel pillars.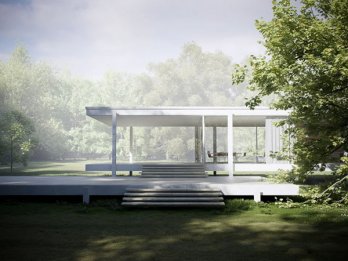 Farnsworth House by Mies van der Rohe_Peter Guthrie_3D MsAISa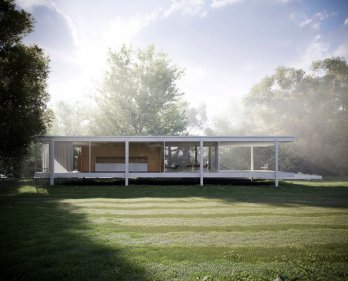 Farnsworth House by Mies van der Rohe_Peter Guthrie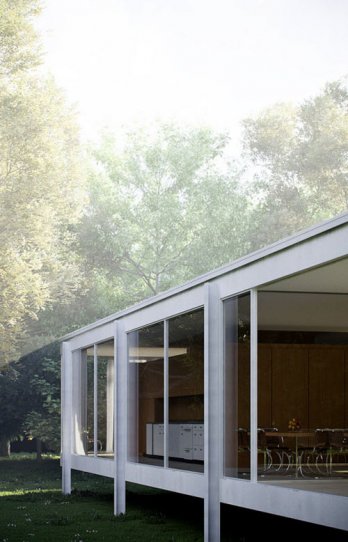 Farnsworth House By Mies van der Rohe_Peter Guthrie
Dr. Farnsworth didn't much like this modern home, and as early as 1962 he sold it to Lord Palumbo, an enlightened member of Britain's House of Lords who decorated the home exclusively with items by Mies, perfectly in the spirit of the great architect's famous motto:
"Less is more"
. 
It wasn't easy to sell the home. Not only does the asking price take it out of most buyers' range, but the site on which it was built was not perfectly safe: twice already the nearby Fox River has flooded and damaged the home.
At first it seemed that the state of Illinois might be interested in the purchase, which would have guaranteed that the house received proper maintenance and was opened to the public; but the state later retracted its offer...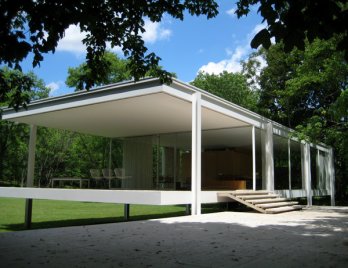 Farnsworth House by Mies van der Rohe_Plano, USA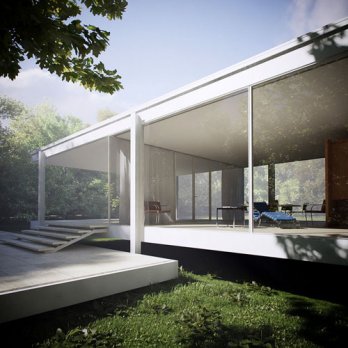 Farnsworth House/by Mies van der Rohe, Ext.Bug tree_Peter Guthrie_MsAISa3
Farnsworth House by Mies van der Rohe Peter Guthrie_Furniture
Portrait_Express
A profound thinker, painstaking artist, and one of the greatest architects in history, Ludwig Mies van der Rohe (1886 - 1969) emigrated from Germany to the United States in 1938, when he was already in his fifties and one of the recognized masters of his profession. Transplanted from the Bauhaus (of which he was the last director) to a technical institute in Chicago, from the European avant-garde to Midwestern steel mills, he embarked on an astonishing second career, in which he not only transformed his own building art, but eventually made a significant impact on the architecture of this continent.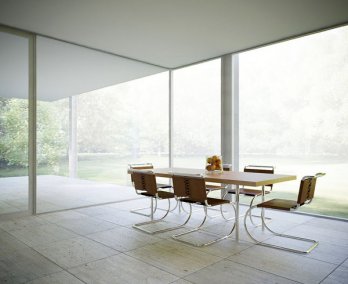 Farnsworth House by Mies van der Rohe_Peter Guthrie_MsAIa3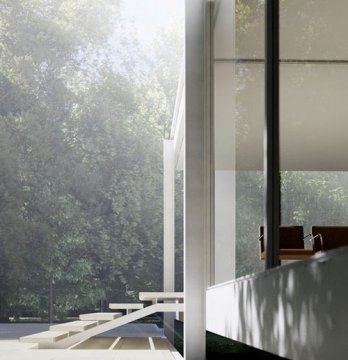 Farnsworth House by Mies van der Rohe, Ext_Peter Guthrie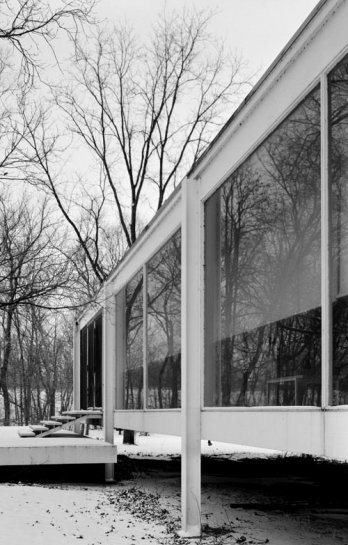 Farnsworth House by Mies van der Rohe_Plano, USA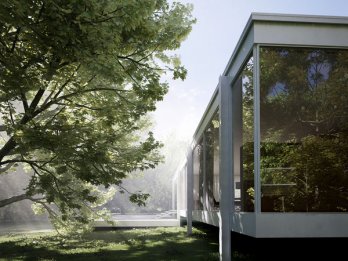 Farnsworth House by Mies van der Rohe, Ext_Peter Guthrie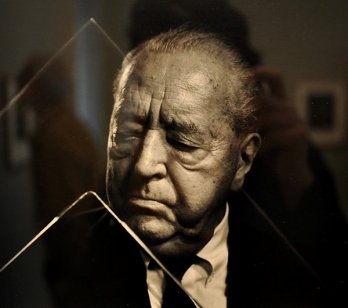 Mies van der Rohe by Irving Penn
www.farnsworthhouse.org