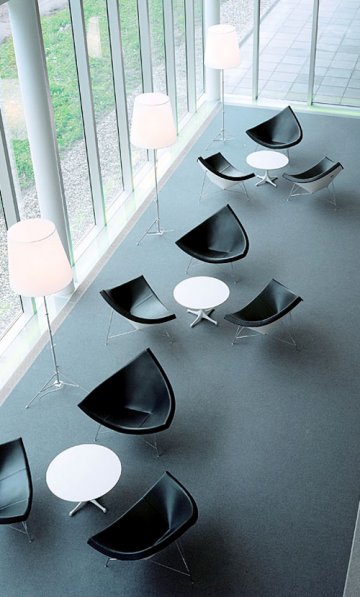 George Nelson
George Nelson - Architect, Writer, Designer, Teacher
J.E. + Vitra Magazine, March 31, 2011
After Vitra Design Museum, the retrospective is presented at The Oklahoma City Museum of Art, Oklahoma, USA and then will be also at The McNay Art Museum, San Antonio, USA.

Portrait_Express

In the year 2008, the American designer George Nelson (1908-1986) would have celebrated his 100th birthday. To commemorate this occasion, the Vitra Design Museum is touring the first comprehensive retrospective of his work. Nelson was one of the most influential figures in American design during the second half of the twentieth century. With an architectural degree from Yale, he was not only active in the fields of architecture and design, but was also a widely respected writer and publicist, lecturer, curator, and a passionate photographer. His office produced numerous furnishings and interior designs that became modern classics, including the Coconut Chair (1956), the Marshmallow Sofa (1956), the Ball Clock (1947) and the Bubble Lamps (1952 onwards). As design director at Herman Miller, a leading US manufacturer of modern furniture design, Nelson had a major influence on the product line and public image of the company for over two decades. He played an essential role in bringing the company together with designers such as Charles Eames, Alexander Girard and Isamu Noguchi. Early on, Nelson was convinced that design should be an integral part of a company's philosophy, and by promoting this viewpoint, he also became a pioneer in the areas of business communication and corporate design.

Shortly after this, George Nelson assumed the position of design director at Herman Miller. Remaining there until 1972, he became a key figure of American design, also convincing the likes of Charles and Ray Eames, Isamu Noguchi and Alexander Girard to work for Herman Miller. His collaboration with Vitra began in 1957. From 1946 onwards Nelson also ran his own design office, creating numerous products that are now regarded as icons of mid-century modernism. Nelson's office also produced important architectural works and exhibition designs. George Nelson died in New York in 1986. His archive belongs to the holdings of the Vitra Design Museum.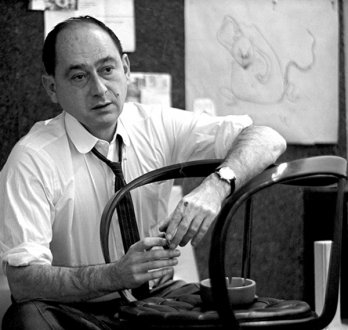 George Nelson2/+ Pretzel Chair, 1952_Vitra Design Museum
Like no other designer before or after him, George Nelson, as author and journalist, dealt with the issue of the cultural and economic constraints of design. Here, one of his central themes was the role and function of the designer – his own role – in the service of the economy. Hence, in the mid fifties, he asserted that "every society lives out its span in the grip of certain ideas which are so powerful and so widely held that people are scarcely aware of them. These ideas come to a focus in what might be described as a 'master area' and they spread out from there to give the entire community its character. Such an area, in the 13
th
Century, was the church. Today, in America, it is business. Business is based on a gigantic industrial complex, and the heart of the industry is in the area of capital goods. Science and technology exist to service this complex, and they are supported by it." In this context, Nelson regarded the designer's task as being the early recognition of latent yet existing societal trends, and then to use the latest findings from science and technology in order to respond with an industrial product.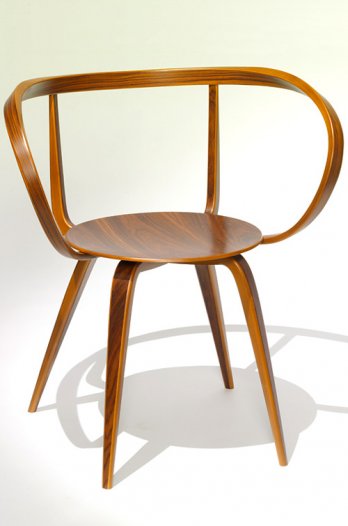 George Nelson2/Pretzel Chair, 1952_Vitra Design Museum
Since its beginnings in the late 1920s, design in the USA has been more closely linked with the economy than has been the case in Europe, where the avant-garde among the designers were mainly motivated by social reformatory intentions. After the Great Depression, the main reason why representatives of business engaged designers was in order to increase sales volumes. This very one-dimensional and persistent concept of design was something that Nelson as a qualified architect continually wrote against. Hence one of his primary concerns was to establish design as an integral component of a business – not only in his own practice but also as a writer.
George Nelson2/Daybed, 1948_Melanie Hofmann
The progressive business magazine
Fortune
provided Nelson, who had come to design through his work as a journalist and writer, with a particularly suitable forum. Like the magazines
Time
and
Life
, and the
Architectural Forum
for which Nelson also worked, this large-sized and bulky magazine was part of publisher Henry Luce's media empire. Luce, a Yale graduate as was Nelson, courageously brought Fortune onto the market in 1930 during the Great Depression at the lofty price of one US Dollar. Fortune had its offices on the 50
th
floor of the elegant Chrysler building.
George Nelson2/Nelson Perch, 1964_Vitra Design Museum Archive.
From there, Fortune was aimed at an emergent business elite which Luce regarded as the new American aristocracy. The magazine had the goal of uniting economy with a modern aesthetic and culture – just as Nelson did. Noted graphic designers such as Herbert Matter and Herbert Bayer as well as photographer Margaret Bourke White, also employed by Fortune, contributed to this. With her black and white photographs which are still highly regarded today they even managed to aestheticise views of workshops and production processes.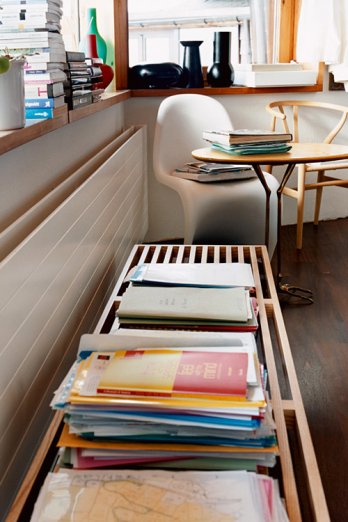 George Nelson2/Nelson bench, 1946_Nicole Bachmann
Nelson wrote his very first "design article" for Fortune in 1934. Here he portrayed the pioneers in this industry while at the same time providing what was probably one of the very first articles to give an overview of the new profession of industrial designer. It was also in Fortune that Nelson published his thoughts on the layout, construction method and technology of the postwar residential building. The cover of that same issue featured a model of the Sherman Fairchild house that Nelson had designed – and the article formed the basis of his bestseller Tomorrow's House, which was published in 1945.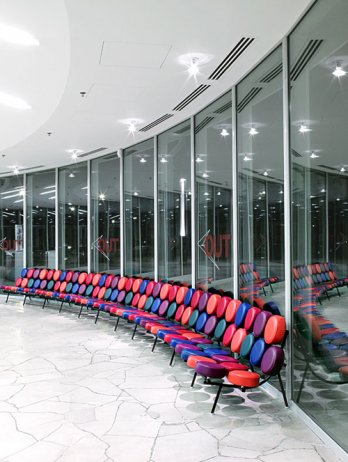 George Nelson2/Marchmallow Sofa, 1956_Ian Bitter.
Two years later, Nelson's first furniture collection appeared on the market with the Herman Miller company. The Slat Bench, which he had originally designed for his office at Fortune, was part and parcel of this. While Nelson used the completion of the Miller collection as the occasion to officially establish his own design office in New York, another of his articles was published in Fortune. This was an extensive and unsparing report on the state of the American furniture industry, which Nelson accused of having backward leanings. His report caused an uproar in this conservative sector.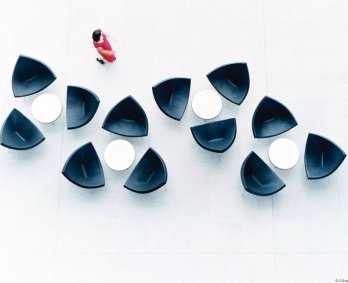 George Nelson2/Coconut Chair, 1955_Liver Jung
In another Fortune article in 1949, Nelson returned to the topic that was so important to him – "Business and the Industrial Designer". He stated that in business the designer with skill and integrity ought to establish a position as a member of a company's policy-making group. Because "it is at this level that the topflight designer can really earn his fee, for his design activity can then be integrated with a long-term, consistent policy he has helped to make. If the designer is to exert a genuinely constructive influence he has to occupy a position in which he can operate over a broad range." With these words Nelson was accurately describing the position that he himself held as design director at the Herman Miller company, where with Charles Eames, Isamu Noguchi and Paul Laszlo he had selected his co-designers and was influencing the entire image of the company through his design of catalogues and advertisements.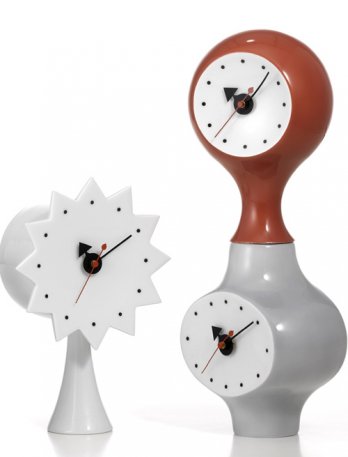 George Nelson2/Ceramic Clocks, 1953_Herman Miller
Even though in the design business Nelson had always enjoyed acting as an outsider and liked to make the claim that it was only by accident that he had become a designer, it was as an insider that he wrote his articles about design by basing what he wrote on his personal experiences. Arthur Drexler of the Museum of Modern Art once called his essays "a sketchbook in which the author has drawn successive self-portraits".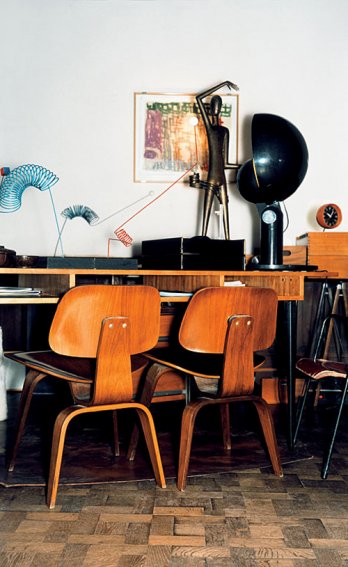 George Nelson2/Desk Clocks, 1947_Isabel Truniger
In the 1950's, Nelson was not alone in his interest in design management but he was among the first to put it at the top of the agenda. In 1952 when Nelson reported for Fortune on the second international design conference in Aspen the theme was the same as for the year before – "Design as a Function of Management."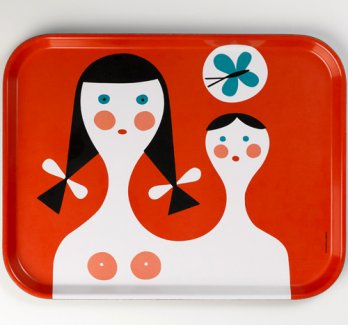 George Nelson2/Charles & Ray Eames, Alexander Girard, George Nelson, 1944_Classic Trays
Although Nelson and his office worked for many companies of which some were very large, it was only with a few medium-sized firms that he was able to put his ideal conception of design management into practice. With Herman Miller, the Howard Miller Clock Company, and aluminium producer Aluminum Extrusions, he met company directors with whom he was able to directly discuss strategic decisions. These relationships between designer and businessman were marked by a deep mutual respect. It was with Herman Miller and Howard Miller in particular that Nelson was able to write design history. In the late 1970s, toward the end of his career, he noted that "one of the constraints on the designer is that he cannot function without a client. The designer needs his client, with whom he forms a symbiotic relationship, in which one pays and the other one spends. All too often, the patron has transmuted into a committee.".
George Nelson2/Nelson Bench, 1946_Lena Amuat.
Exhibition Tour
June 6 to September 29, 2011 - McNay Art Museum, San Antonio, USA
From February 2 to May 1, 2011 - Oklahoma City Museum of Art, Oklahoma, USA
www.mcnayart.org
www.okcmoa.com