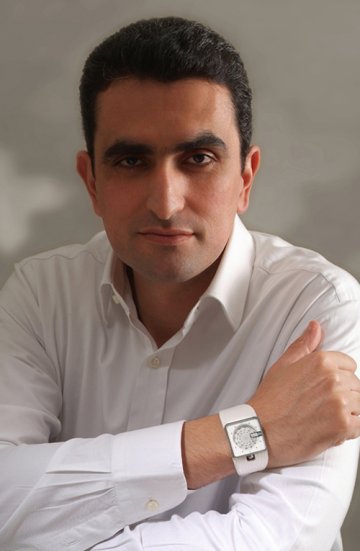 2012, International Year of Ecological Design
Hicham Lahlou, Industrial Designer of the Year
Zanoah Bia + Dorinda Bixler, July 2, 2012
Design_PortraitAn atypical designer, Hicham Lahlou is considered as the precursor of industrial design in Morocco, Africa and in the entirety of the Arab World, and can be attributed for having made Moroccan design a reality. Born on the 6th of February 1973 in Rabat, an Interior Architecture and Designer graduate of L'Academie des Charpentiers in Paris, this Moroccan-French "famous at the early age of 26" (International design review IDEAT) was propelled into the sphere of international design by his Koubba teapot and is now distinguished as the "most famous African and Arab designer in Europe (AM). The most renowned Moroccan designer in the World (Atlantic Radio) is equally recognised as the premier 'local' to realise the urban design of a city and, to have in the last 10 years, incessantly laboured to popularize design and portray its true meaning.
In recognition that 'Made in Morocco' design is fast acquiring a status and positioning itself, Hicham Lahlou is in demand to sign designs for international brands, giving a new dimension to his projects and strengthening the implementation of design in Morocco. The creation of objects and strategic designs which have made an impact on the global arena has brought method and dialogue to this art, bringing forward the added value of design on identity. His creative sensitivity and intellect allies itself to his love for history and civilizations, modernism and the universality of creation and design.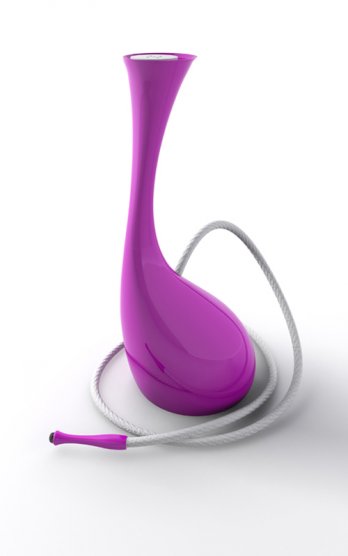 Hicham Lahlou/Narguilé DIWAN edited by AIRDIEM, France
In 2008, Hicham Lahlou launched his own brand 'Hicham Lahlou Designer', conceived to implement large-scale projects and brand designs for international makes. The existence of the brand is founded on the principles of universality, eliminating labels and gives a new breath of life to products that exist in an environment where competition is high. Much more than a brand, this is a signature aimed to use design as a source of innovation, strategic solutions and the concretisation of a vision. Whether they are demonstrated through a product, and environment, a method of communication or an identity, these values do not shift as they recognize no borders and limitations. After the Middle East, Italy and Spain, 'Hicham Lahlou Designer' has been launched in September 2009 in Rio de Janeiro, and will soon be available in Dakar and Hong Kong.
Hicham Lahlou/Théière KOUBBA 2009_Ten years
Design in Morocco

"In Morocco, design slowly advances between modernity and tradition, industry and craftsmanship. Creations have a distinct character and production is challenging. In his quest for inspiration and the unique, Hicham Lahlou reinterprets his cultural heritage, as to not embark himself in recreating a folkloric artistic tradition, but rather, inspiring himself from it without reproducing it,"
quotes a book dedicated to Hicham Lahlou, published by Enrico Navarra Editions, Paris.
Hicham Lahlou believes that "Moroccans, through their way of life, their culture, their gastronomy and their craftsmanship have allowed for Creation to exist in Morocco. Creation regenerates and redefines itself continually, and has even had influence internationally." The international influence cited by the designer can be portrayed through the appeal his designs have had on internationally renowned brands, and his signature on their products.
One step for universal design, a giant's step for design Made in Morocco.
Among the major international brands who edits the creation of Hicham Lahlou: LIP watches, Aquamass, Valmont, D'Argentat, Philips, Artisanat du Maroc - Dinandiers de la Ville de Fès, Editions Enrico Navarra Paris, FC COM, Airdiem.


EgoDesign: Who are you? How would you describe yourself? Hicham Lahlou:
I am a designer and interior architect, known as the pioneer of industrial design in Morocco, Africa and the Arab World. I have cultivated my passion for creating since I was young. As a designer I tend primarily to a universal style, drawing inspiration from my travels and encounters. I am idealistic, impulsive, curious, impatient and have a natural inclination towards the beauty of simple things in general. I am fortunate to practice a profession that allows me to transcend borders.
Watch for men "Hicham Lahlou" Design by Hicham Lahlou for LIP
E.D.: Tell us more about Hicham Lahlou Studio and Hicham Lahlou, Designer Around the World? H.L.:
"Hicham Lahlou Designer" is a brand. Created for the realization of large-scale projects and publishing models with national and international brands, its rationale is based on universal values that are in a sense "unlabeled", with the aim of giving new impetus to products in an environment characterized by fierce competition.
"Hicham Lahlou Designer Around the World"
is a double exhibition organized by La Villa des Arts in Morocco. From 1 to October 30, 2009 in Casablanca and from November 26 to December 30, 2009 in Rabat, the public can discover a selection of my creations. I wanted to highlight several aspects of my chosen field through design objects, furniture and the impact of furniture and urban design on the Moroccan economy. The exhibition also shows a preview of the first designs that I signed for big brands internationally and nationally, becoming the first Moroccan designer to be published by major international brands.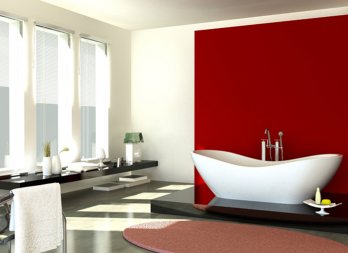 Hicham Lahlou/Baignoires AQUAMAR
E.D.: Is there a philosophy behind Hicham Lahlou Studio?
H.L.:
Being a designer is proposing new ways of seeing things, moving towards something that breaks in a sense with the immutable tradition without actually departing from it, while drawing on memory and in the roots, with what is the known heritage. Move towards something; this trend is the very source of design. For me, it is important to bear in mind that consistency lies in the detail. It was around this that I tend personally. We must also interpret the needs of both the material and the intellectual.
By this method and an open dialogue on value-added design, together with the importance of the notion of identity through the creation of objects and concepts of design and an overall strategy that marked the international design scene, I managed to impose a creative process combining intellectual and sincere feelings, my love for history and civilization, modernism, and the universality of creation and design in general.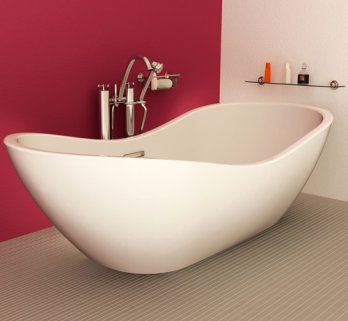 Hicham Lahlou/Baignoire Aquamar
E.D.: What do you consider your influences, what inspires you? H.L.:
Most movements are among my sources of inspiration, including Bahaus, pop art, also the work of precursors such as Walter Gropius, Verner Panton, Raymond Loewy,... and also designers who popularized the design in their country and abroad like Philippe Starck ...
I draw my inspiration mainly from positive people, their differences, my meetings, my travels. I am a born idealist. I feel that people are sincere, open to other cultures and especially respectful of each other. The fact that they have an education or qualifications is not an end in itself! I believe that human relationships are more rewarding than anything. The meaning of life is for me in simple things; material poverty does not prevent the moral wealth or that of the heart, quite the contrary. Human qualities are for me not only an inspiration but also respect.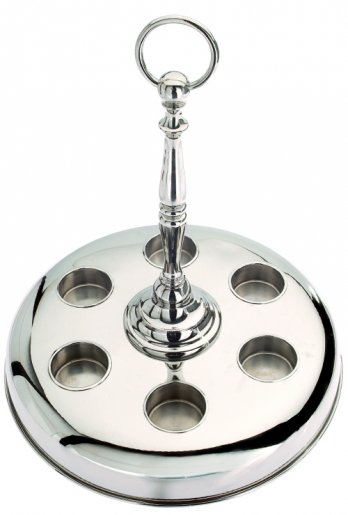 Hicham Lahlou/Porte verres ALAKAT X6 VERRES
E.D.: How would you explain Design? H.L.:
While appealing to values and universal codes, design must meet economic needs. It is vital to satisfy the collective demand, expectations and hopes of the majority ... A stylistic and human approach lies in finding a design 'terroir' - modern, simple, useful and viable, born of necessity - which would form the basis of wealth and would rejuvenate identity and communal values.
Actually, design is not part of the vital priorities of a country, obviously. It must first be concerned with the health and education sectors that are really capital. Design, however, has a powerful role to play in the economy since it allows many businesses to differentiate themselves strategically. Design also allows for further research and development, and may allow improved comfort in the lives of everyone...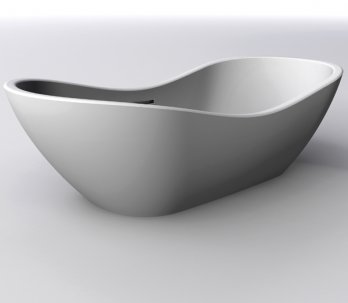 Hicham Lahlou/AQUAMAR edited by Aquamass
E.D.: Your favourite materials in design and why? H.L.:
Probably the metal for the multitude of options it offers.
E.D.: What does the word ecology mean for you?
H.L.:
It is a trend that deserves one's interest. Personally, when I talk about sustainable design it is my way of thinking green. I'm a little tired of the era of disposable where everything is done or made with a limited life (appliances, furniture, etc ...) I think about it with a little more quality and more responsibility. Consumption in all directions has its limits, we see right now with this crisis. We are well aware that one can not eternally live beyond our means. I think of the design of a sustainable future.
Hicham Lahlou/Banc public pure-benches
E.D.: And chic, what do you feel it is?H.L.:
Being natural and staying true to yourself. Chic is both durable and stylish. Not necessarily wanting to identify with what exists. Learning to stand out, eating well, beautifully and with quality without breaking the bank
E.D.: Which designer, artist and architect do you admire most?

H.L.:
Pablo Picasso

E.D.: What are currently your favourite brands or objects, and why?
H.L.:
Hermes and LIP, two brands loyal to principles; one for its distinctive side, the other for its open side, both for their rich history.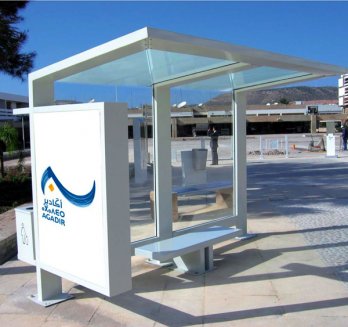 Hicham Lahlou/Abri bus
E.D.: Which city resembles you the most and why?
H.L.:
Agadir, the city where I designed the furniture and visual identity, a project of global design that is a first in Africa and the Arab world and has received the
Label de l'Observeur du Design 2010
E.D.: Your dream project?
H.L.:
Design a watch that would have the power to stop time (when appropriate).
E.D.: What is your favourite example of the use of sustainable products in design? H.L.:
The entirely solar homes or cities that are self-sufficient in energy derived by geothermal, wind or other natural energy...
Hicham Lahlou/Public bench, Agadir
E.D.: What design project would you never design and why? H.L.:
Guns
E.D.: What do you hope your current work will bring to people, humanity? H.L.:
To have things functional and at the same time challenge their everyday appearance
E.D.: What invention would best improve your life?
H.L.:
A nomadic settlement that would move through the air, no need to fly, no need to leave one's family, etc.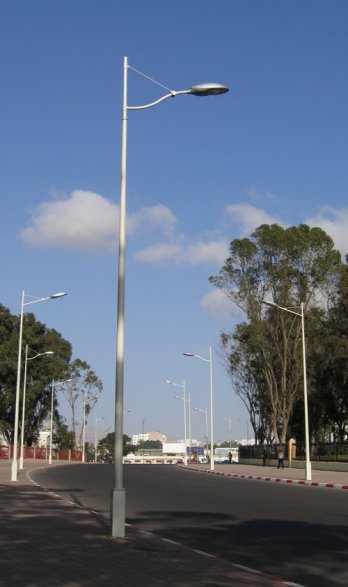 Hicham Lahlou/Lamp posts pure wave technic
E.D.: Can you describe an evolution in your work from your first projects to the present day? H.L.:
I started with a teapot that made me famous in the field. I just kept going with the design of a city, changing it to free the mind and always expanding the horizons.
E.D.: What couldn't you live without? H.L.:
Good food. (Laughs!)

E.D.: Finally, which 21st century architects/designers/artists would you invite to a dream dinner? H.L.:
Jean Nouvel, Ron Arad, George Lucas, John Galliano, Bono, Jeff Koons, Madonna.
Hicham Lahlou/Signature Hicham
www.hichamlahlou.com