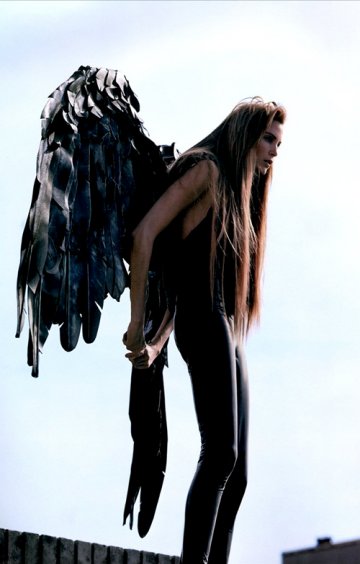 Manuel Vason
The man beyond The Encouters
BX, September 13, 2010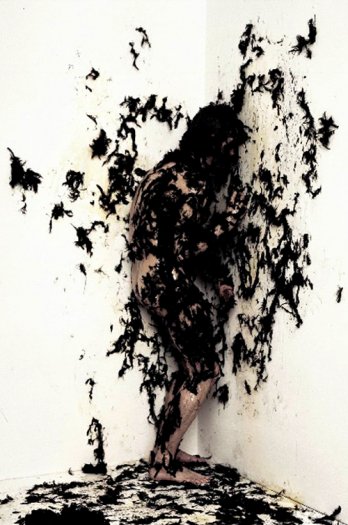 Manuel Vason_Reino Unido_Itália.
Photographic portrait
Manuel Vason was born in Padova Italy in 1974. Whilst studying at the University of Social Science, Padova, he decided to become a photographer and moved to Milan. There he worked for two years as a studio assistant at Industria Superstudio. In 1998 he moved to London and whilst assisting some of the most highly regarded photographers in the fashion industry he started the project "Exposure" a publication on Live Performance Art (Black Dog Publishing, 2001).
In September 2003 He graduated from Central Saint Martins with an MA in Fine Art. Manuel Vason' fashination for the human body found its best manifestation when associated with the notion of Performance. His work could be viewed as series of studies on the possibilities of the human body's expression. Since 1999 his work has been published on L'Uomo Vogue, ID, Dazed and Confused, Flash Art, Frieze, Contemporary,Tate Magazine etc. and exhibited at Tate Liverpool, ICA London, Whitechapel Gallery London, Tramway Gallery Galsgow, Arnolfini Gallery Bristol, VB Museum (Finland), Museo delle Papesse (Italy).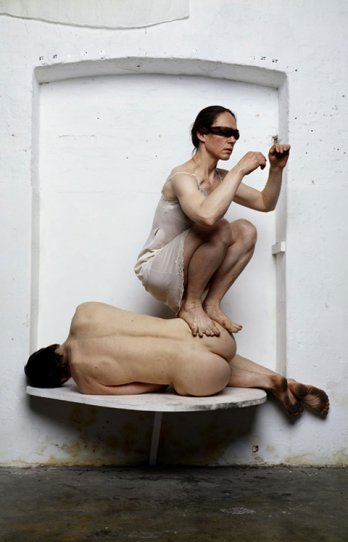 Manuel Vason/Fearghus Oconchuir & Bernadette Iglich + Manuel Vason 2005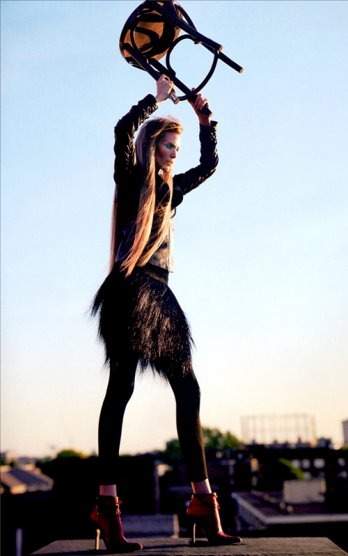 Manuel Vason/blk2-721-Nadja_Auermann-ID1004-ph
Manuel Vason's photographs result from collaborations between himself and other artists. The artists with whom Manuel Vason collaborates all share an interest in using their own bodies as their means of expression. Such work often challenges society's ideas, attitudes and representations of bodies. Vason's collaborative images reflect these extremes. Performance events are developed to be experienced first hand. As the phrase goes, 'You had to be there'. Documenting such performances can be difficult. A photograph of a public performance may record some of what the event looked like, but it cannot represent the feelings or experience of being there.
Manuel Vason/Anne Seagrave + Manuel Vason Collaboration 2005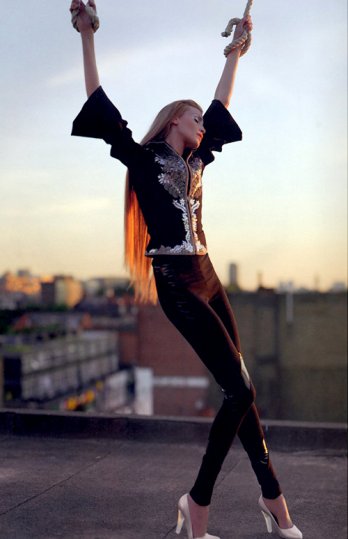 Manuel Vason/blk2-718-Nadja_Auermann-ID1004-ph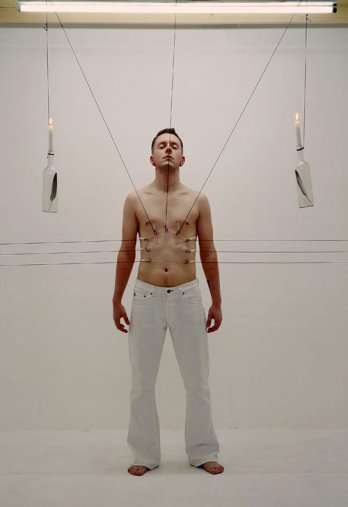 Manuel Vason/Kris Canavan + Manuel Vason Collaboration 2005
Live art practices have often raised questions about recording what happens: How can any document give a sense of the live experience? Can a performance be saved, recorded, documented or represented in any way? As soon as it is, it becomes something else: a photograph, a text or a memory. Manuel Vason is interested in these difficulties of representation. Although photography is always seen as the most accurate way of recording an event, Vason shows how photography is also a tool of creation. Vason does not simply capture an image of a performance, he is involved with the artist in creating the ideas and then staging the image. In his images, Vason does not attempt to sum up a whole performance, but rather works closely with each artist to devise a new event; one staged specifically for the camera.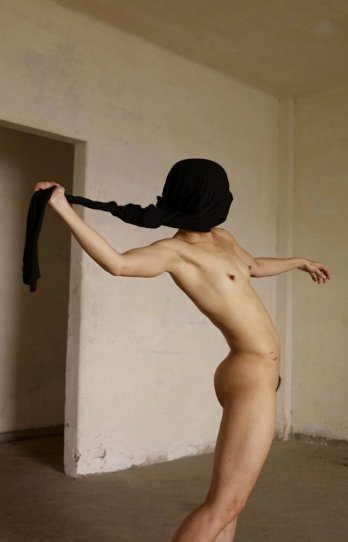 Manuel Vason/Helena Vieira + Manuel Vason Collaboration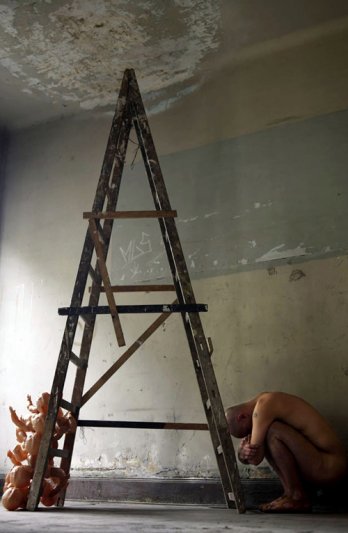 Manuel Vason/Marcelo Evelin + Manuel Vason Collaboration
www.manuelvason.com