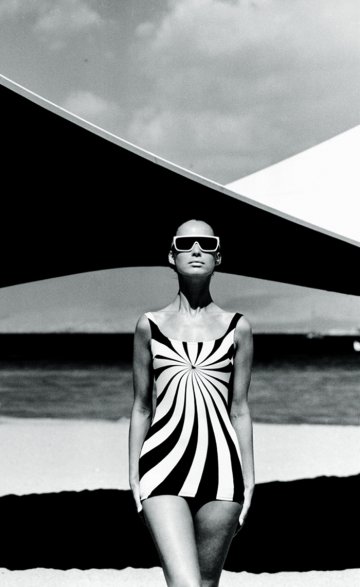 F.C. Gundlach
The Photographic Work
Klaus Honnef + Hans-Michael Koetzle + Sebastian Lux + Ulrich Rüter, September 14, 2015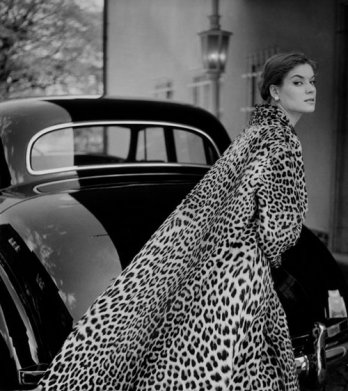 Lo Olschner_Ocelot coat by Berger, Hamburg 1954_F.C. Gundlach.
"Mode ist immer ein Ausdruck von Zeitgeist, vielleicht sogar der beste Indikator" - [Fashion always is a manifestation of Zeitgeist, perhaps even it's best indicator.]
F.C. Gundlach
Presented in 2009 at the Martin-Gropius-Bau,
"F.C. Gundlach – Photographic Work"
presents the definitive work of F.C. Gundlach's extensive photographic. F.C Gundlach is one of the most famous fashion photographers worked for the most important magazines and publications from the middle of the 1950's to 1990. Among other many famous pictures the most comprehensive presentation of F.C. Gundlach's work shows many fameless facets of F.C. Gundlach's work to date. After years of research, the curators Klaus Honnef, Hans-Michael Koetzle, Sebastian Lux and Ulrich Rüter present for the first time numerous unknown images as vintage prints alongside F.C. Gundlach's famous photo icons.
Op Art Fashion_Gizeh, Egypt 1966_In Brigitte, issue 10-1966_F.C. Gundlach
The intention of the exhibition is to present the unique aesthetics of F.C. Gundlach's photography, his roots in photojournalism, his focus on series and sequences, his narrative approach. Furthermore, the exhibition alludes to social and cultural issues over several decades. The exhibition includes the experimental photography of his early years, especially those from Paris during the 1950's, his remarkable portraits of German and international movie stars and film-directors as well as F.C. Gundlach's early photo reportages and photographs of children. For the first time, F.C. Gundlach's work for magazines is presented on a larger scale. Magazine covers and a comprehensive collection of double-page spreads show his photographs within the magazines' context, especially in Film und Frau (1951–1965) and Brigitte (1963–1986). Among photographs, title pages and a comprehensive selection of double pages of his pictures will be shown in context of the magazines. The exhibition illustrates that Gundlach has always been open to technical innovations in photography (35mm cameras, flash or color photography).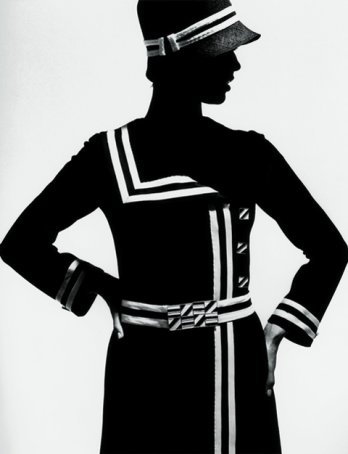 Op Art Silhouette_Jersey coat by Lend, Paris 1966_F.C. Gundlach.
His fashion productions took him both to Paris and New York and to Egypt and Morocco. This multiple printed photographs were been to special motifs in his work. F.C. Gundlach's impressive travel reportages occurred amongst others in Argentina, Brazil, Peru, Japan, Cambodia, Thailand, Vietnam and will be present in Berlin the first time. Original documents of his vita illustrate the life of the photographer. Moreover, the show illustrates the internationalization of his work due to extensive traveling. Documents and archival material give a brief outline of the artist's life and work. F.C. Gundlach himself has comment his functioning in a 60 min. interview-film, which was exclusively produced for the exhibition by filmmaker Reiner Holzemer. The exhibition presents: a life's work of photography between documentary representation and staged artificiality, between practical and experimental photography.
Simone d'Aillencourt_Sheath dress by Horn, Berlin 1957 In Film und Frau, issue Frühling-Sommer_F.C. Gundlach
F.C. Gundlach, born in 1926 in Heinebach (Hesse), is considered the most significant fashion photographer of the young Federal Republic of Germany. For more than four decades of fashion photography, he wrote fashion history with his work and shaped the perception of fashion in Germany decisively. He set the stage for the ever-changing vogues, defined postures and gestures of models, chose props and locations and thus reflected the ideals of beauty and the history of fashion against a changing social background.
Slow_Karin Mossberg, Nairobi, Kenya, 1966_Brigitte, issue 9, 1966_F.C. Gundlach
F.C. Gundlach worked on assignment for various magazines. His first publications were reportages, theatre- and movie reports. Through his work for the magazine Film und Frau he became a fashion photographer. His photographs have been published in many distinguished magazines such as: Deutsche Illustrierte, Stern, Revue, Quick, Elegante Welt, Film und Frau, Annabelle, Brigitte, Twen and Deutsch. For Brigitte alone F.C. Gundlach photographed more than 5500 pages as well as about 180 magazine covers.
The Whole Day on the Beach_Gizeh, Egypt 1966_F.C. Gundlach
Not only a photographer, but also a passionate promoter of photography
In 1967, F.C. Gundlach founded CC (Creative Color GmbH) with British and American partners, in 1971 PPS. (Professional Photo Service). Both companies offered service to photographers including black-and-white and color labs, an equipment rent-service, rent-studios and a photo bookstore. In 1975 he founded the PPS. Galerie F.C. Gundlach, one of the first photo galleries in Germany dedicated to photography only. The gallery presented about 100 thematic and monographic exhibitions until 1992. Gundlach is professor at the Berlin University of the Arts and curator of photographic exhibitions, many of them dedicated to fashion photography.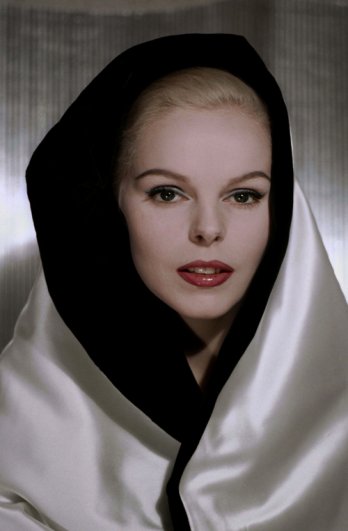 Grit Hübscher_White atlas coat by Sinaida Rudow, Berlin 1954_F.C. Gundlach
In 2000, F.C. Gundlach committed his extensive photographic collection and his own photographic work into the F.C. Gundlach Foundation. The Foundation will preserve and present. In 2003, F.C. Gundlach was appointed founding director of the House of Photography in the Deichtorhallen by the Senate of Hamburg and dedicated his collection "The human image in photography" as a permanent loan. He also initiated the Triennial of Photography. With the F.C. Gundlach retrospective as the opening exhibition of the Fourth Triennial, the show honors its founder.
F.C. Gundlach_The Photographic Work_Meike Wirsel, 2008
www.berlinerfestspiele.de