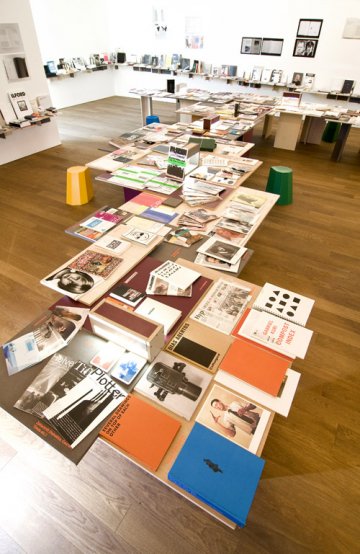 BEYOND KIOSK
Modes of multiplication
Christoph Keller + Martino Gamper + Christophe Gallois, August 10, 2009
Beyond Kiosk - Modes of Multiplication
offers the opportunity to see and consult some examples of the most remarkable independent art publications. Near to 800 works have been chosen and gathered together by the German designer, editor and curator Christoph Keller. Founder and former director of Revolver Publishing, Christoph Keller today directs the "Christoph Keller Editions" series, published by JRP | Ringier Zurich. The works presented in Beyond Kiosk were chosen from a wider selection that constitutes an itinerant archive. This collection, titled Kiosk, is in a state of perpetual evolution and currently includes more than 6000 copies of artists' books, periodicals, video and audio supports linked to contemporary art. These documents are available for consultation and are thus a precious resource for students, conference delegates, artists and the general public. Kiosk has been on the road since 2001 and has already been exhibited in more than 20 institutions throughout the world, including the ICA in London, the Witte de With in Rotterdam, Manifesta 4 in Frankfurt and the Artists' Space in New York. The archive has been included in the permanent collection of the Berlin State Library since the end of 2008.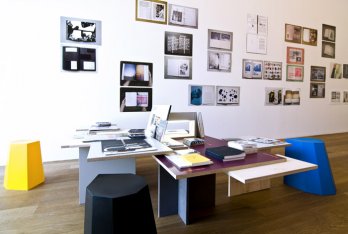 Beyond Kiosk_Mudam Luxembourg
In January 2008, Christoph Keller created a condensed version of the Kiosk archive. This project is called
Beyond Kiosk
and includes over 800 publications from more than 250 publishers. In contrast to the enormous Kiosk archive (which includes everything produced in the field of independent art publishing) the condensed version known as
Beyond Kiosk
is carefully selected and requires a lot of curatorial effort.
Beyond Kiosk
thus contains the most important publications in the field of independent publishing from the last decade. The selection is carried out according to criteria which relate the intellectual and/or artistic content of the publication to its graphic transcription. This new form of archive accentuates the possibility of alternative means of publication and distribution and presents a reflection on the ideas, motivations and strategies that motivate art projects (whether developed in printed form or otherwise).
Beyond Kiosk
is presented in a new form for each exhibition, the arrangement of the exhibition space being confided to a different artist or designer each time. In the case of Mudam, the Italian designer Martino Gamper was invited to come up with the presentation layout. Gamper recently came to notice for his project 100 Chairs in 100 Days (which was presented in 2007 at the London Design Museum) but also through his participation in Manifesta 7 in 2008.
Beyond Kiosk_Mudam Luxembourg
Mudam
is presenting another project in relation to the
Beyond Kiosk
exhibition. It is called
Double Pages
and consists of a series of photographs of open books. Its curators (Christophe Keller, Jérôme Saint-Loubert Bié and Catherine de Smet) offer a glimpse of graphic creation through the vision of graphic designers involved in independent publishing by highlighting the role that the graphic artist plays in the visual organisation of a book and in the wider sense of the editorial dynamic involved in its development. They therefore invited fifty international graphic designers to each choose two publications of contemporary art that they found interesting in terms of graphic conception. These graphic designers then photographed a double page from each work for the exhibition, the resulting image arising not only from the initial choice (such and such a book or catalogue of whichever artist, conceived by whichever designer) but also the tell-tale visual approach adopted.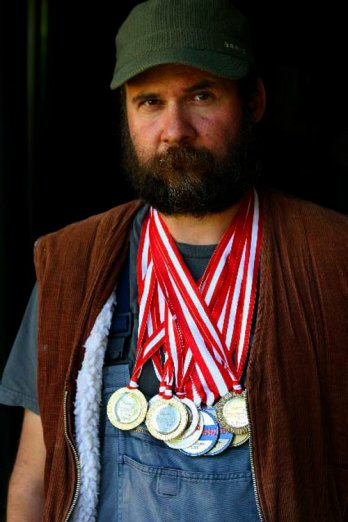 Christoph Keller_Beyond Kiosk
Christoph Keller Bio_Express

Born 1967 in Stuttgart, lives and works in Stählemühle, Münchhöf, Bodensee, Germany
Christoph Keller is an editor, designer and curator. He is founder and former director of Revolver - Archiv für aktuelle Kunst, a publishing house specialised in artists' books, exhibition catalogues, audio projects and artists' writings. In January 2007, Keller launched a new series of artists' books, published by the Swiss publisher JRP | Ringier Zurich, entitled Christoph Keller Editions. Keller has curated various exhibitions, e.a. at ZKM, Karlsruhe, at Revolver's exhibition space in Frankfurt (17 solo shows), at Joanna Kamm Gallery, Berlin, and at the Rooseum, Malmö. Since 2001 Keller has organized and curated Kiosk - Modes of Multiplication, and since 2008 Beyond Kiosk - Modes of Multiplication.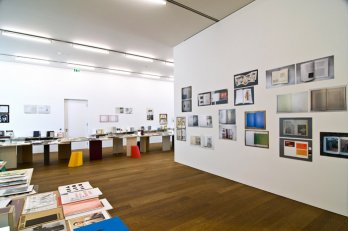 Beyond Kiosk_Mudam Luxembourg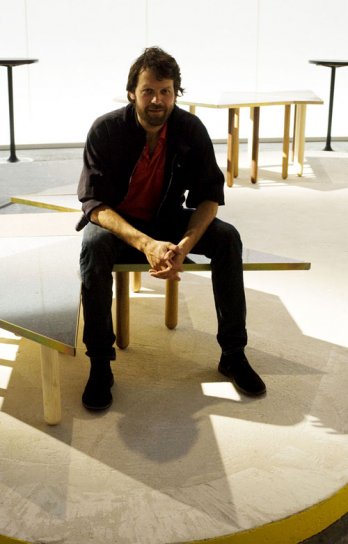 Martino Gamper_Design Miami-Basel
Martino Gamper Bio_Express

Born 1971 in Merano, Italy
The british magazine Wallpaper dubbed him "The Best Alchemist" in its February 2008 design award issue. Martino Gamper studied sculpture and product design at the University of Applied Art and the Academy of Fine Art in Vienna. He received a Masters degree from the Royal College of Art in London where he is now a professor. Since 1996 he has been developing and producing a wide range of objects from limited edition to semi-industrial products and side specific installation. His work has been exhibited widely, including shows at the Victoria and Albert Museum (London), Kulturhuset (Stockholm), MAK (Vienna), Design Museum (London), and the National Museum of Art, Architecture and Design (Oslo).
www.mudam.lu