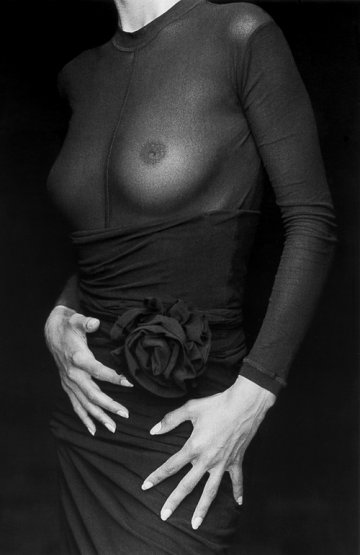 Ferdinando Scianna
Geometry + Passion
M.I.P., August 3, 2009
For the first time in France, the
Maison Européenne de la Photographie
presents a retrospective of the work of Italian photographer Ferdinando Scianna, who is also a journalist and writer. The exhibition presents a selection of 120 photographs from several series made from the 1960s onwards, and which have formed the basis for several books including Feste religiosi in Sicilia, Marpessa, Dormire, les Siciliens and Mondo Bambino.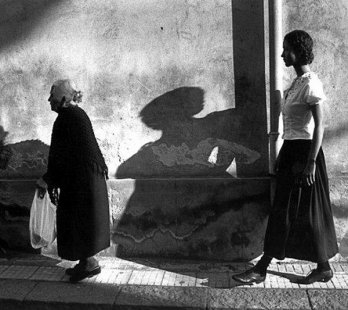 Ferdinando Scianna /Two women, 1987
Born in Sicily, Ferdinando Scianna first came to the attention of the public when he was 21 years old thanks to Feste religiose in Sicilia, a book he produced with the writer Leonardo Sciascia. In a style close to Italian neo-realism, it documents the fervour of religious festivals in Sicily. The book was awarded a distinction at the 1966 Nadar Awards.
Ferdinando Scianna portrait_Gaetano Gianzi
Employed by the magazine l'Europeo, he moved to Milan and then Paris as the magazine's correspondent. Ferdinando Scianna produced many press articles but continued to photograph his native Sicily, giving us images that are both light and dark, reflecting the ambivalence of his relationship with the island, a mixture of passion and clear-sighted detachment.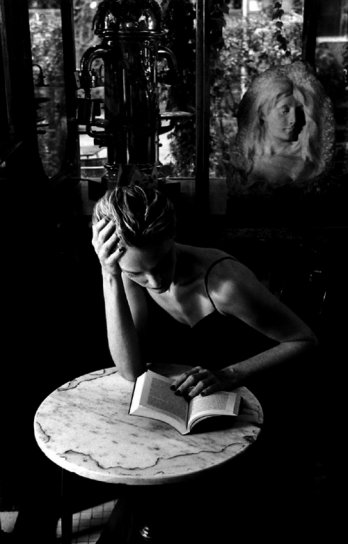 Ferdinando Scianna /Girl with a book
He began taking fashion photographs in 1987 following a commission from Dolce & Gabanna, who were then unknown. Marpessa was his first model, and he photographed her in the streets of Sicily and later elsewhere in the world. From this meeting also came a book, Marpessa,which reflects his passionate interest in both photographic staging and reportage.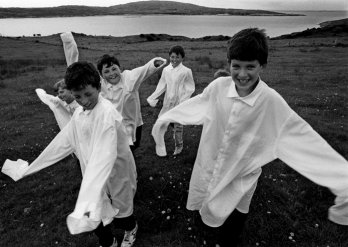 Ferdinando Scianna /_Yohji Yamamoto worn by chrilden, 1993
At the same time he joined the Magnum agency thanks to his friend and master Henri Cartier-Bresson. His career was deeply influenced by meetings with remarkable people: his unique photographic style would not have developed without photographers and writers such as Leonardo Sciascia, Jorge Luis Borges, Henri Cartier-Bresson, Claude Ambroise, Mario Giacomelli, Milan Kundera, Elliott Erwitt, Paola Bergna and others.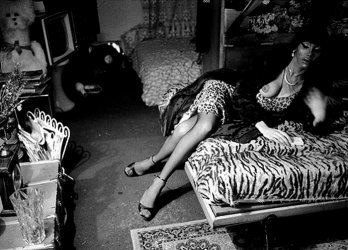 Ferdinando Scianna /Travestito brasiliano a Montmartre, 1980_Paris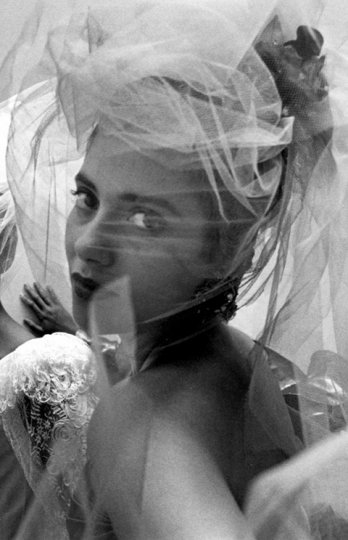 Ferdinando Scianna /Wedding day
A former student of literature and philosophy at Palermo University, Scianna is passionate about literature; books are the natural medium for his photographs, which he likes to show alongside a text by one of his writer friends. Always reluctant to explain his images, he prefers to paraphrase those who worked in parallel using their own words. This exhibition is a notable exception, including as it does his own memories and thoughts on his work and career.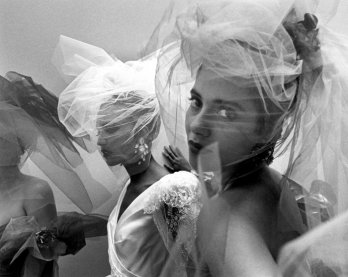 Ferdinando Scianna /Wedding day
For Ferdinando Scianna, photography is a way of being part of life. Organised thematically, this exhibition is designed to provide an insight into this approach.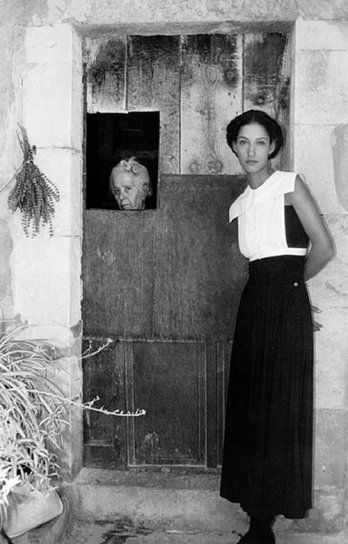 Ferdinando Scianna /_Moda
www.mep-fr.org