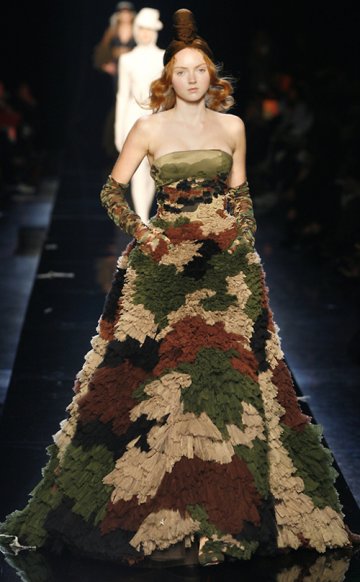 Camouflage
From battlefield to catwalk
P.L., August 30, 2010
Opened at Canadian War Museum , Camouflage, the exhibition, traces the development of military concealment over the last century, from soldiers' uniforms and decoys to the use of camouflage-inspired patterns in fashion and design.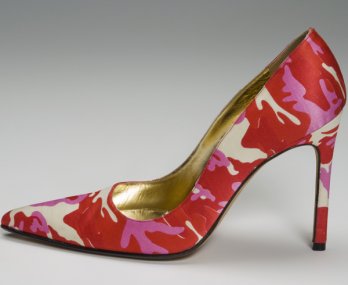 History of Camouflage/Philip Treacy for Gina Couture 2003_Material inspired by Andy Warhol's Camouflage series_CMCC M.-L. Deruaz.
Camouflage
explores how the art of military concealment and deception is a product of human imagination, artistic skill and scientific ingenuity, and how designs, applications and effectiveness have varied greatly over time. It also traces the assimilation of this military strategy into the civilian mainstream by way of anti-war protests and punk rock, to its appearance on high-fashion catwalks and store shelves. Art and design are important themes throughout the exhibition: artists in military service led the development and early evolution of camouflage, which intersects with Cubism, the avant-garde, Canada's Group of Seven, protest movements and pop art.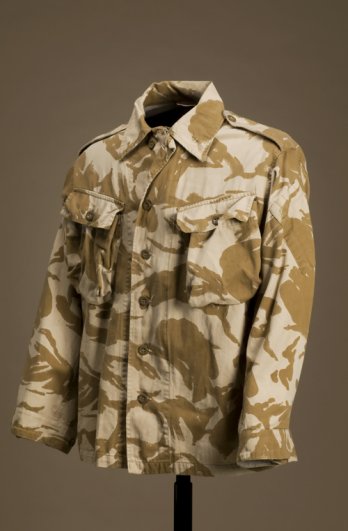 Jacket, Two-colour Tropical Desert Pattern, United Kingdom, 1990
"We are extremely honoured to collaborate with the prestigious Imperial War Museum in London, England, to present the largest camouflage-themed exhibition ever to be shown in North America,"
said Mark O'Neill, Director General, Canadian War Museum and Vice-President for the Corporation.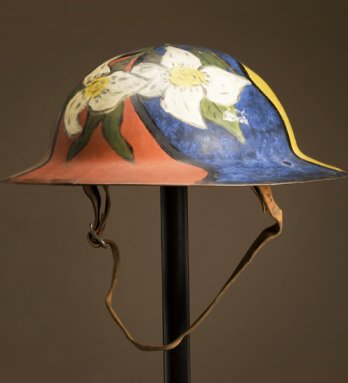 Helmet, Hand-Painted Disruptive Pattern Design, United States, 1914-1918
The exhibition features more than 150 engaging and unique artifacts on loan from over 25 national and international institutions and private collections. Key pieces include: works of art by Andy Warhol and A.Y. Jackson; haute couture garments by eminent designers such as Jean Paul Gaultier, Yves Saint Laurent and Maharishi; clothing worn by Joe Strummer of The Clash; and a coat hand-painted by First World War camouflage pioneer Eugene Corbin with one of the first camouflage patterns. Also on display are model warships painted in "dazzle" patterns from the First World War; a replica of a 1917 observation post disguised as a fake tree; "Rupert," a dummy paratrooper from the D-Day invasion; photographs of some of history's greatest deceptions; and much, much more.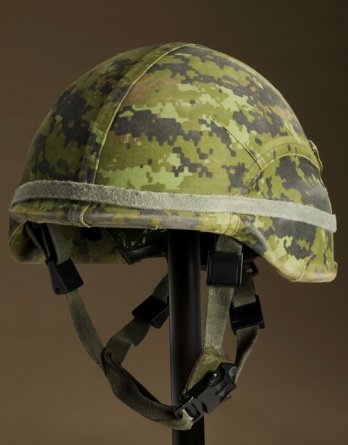 Helmet and Cover, CADPAT Temperate Woodland Pattern, Canada.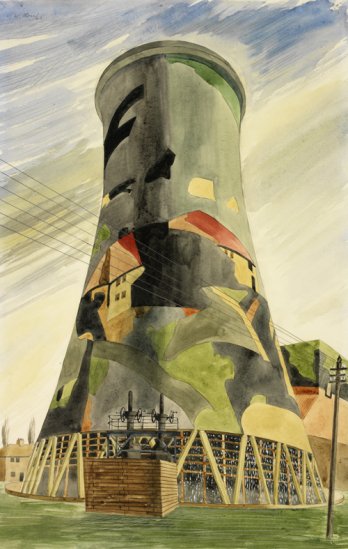 The Big Tower_Camouflaged Painted by Colin Moss in 1943_Imperial War Museum
www.museedelaguerre.ca