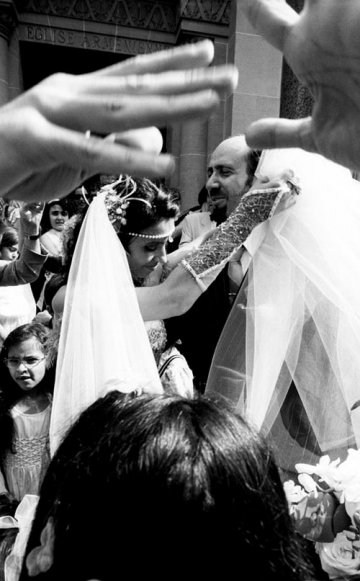 Gérard Uféras
States of Grace
Alain Mingam, February 25, 2013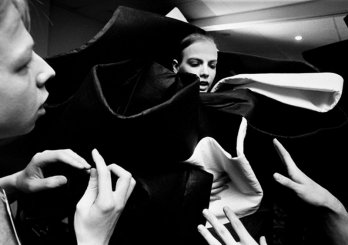 Gérard Uféras/Lady in Backstage
États de grâce includes over 100 prints from three large series of photographs: "Un fantôme à l'opéra" (1988-2001), "L'Étoffe des rêves" (2000) and "Un pas vers les étoiles" (2003-2005). Working behind the scenes in great opera houses, at fashion shows and at the Paris ballet, Gérard Uféras captures a secret world of enchantment. Specializing in behind-the-scenes views of spectacular shows, he has fallen under the spell of a fairytale world which he depicts with great tenderness, inviting us to share the magic.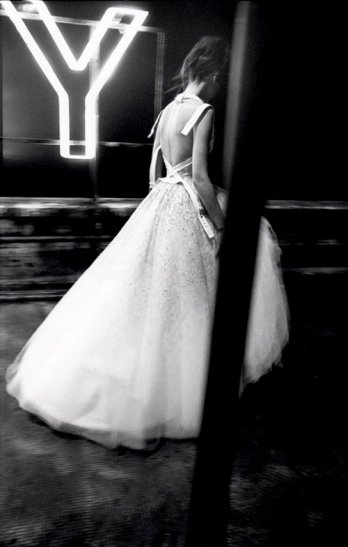 Gérard Uféras/Givenchy haute couture Paris, 2002
A co-founder of the Vu agency and an eminent member of Rapho for the past 15 years, Gérard Uféras has always preferred the shimmering shadows of the wings to the harsh light of stardom, which goes against hhis ethics. His work reflects a masterful technique which sacrifices superficial appearances to his love for what is beautiful.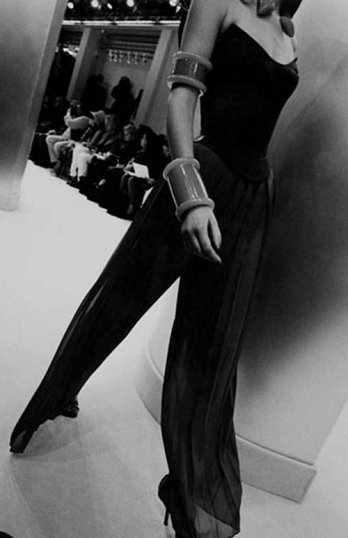 Gérard Uféras/Thierry Mugler, prêt-à-porter automne-hiver 1999-2000, Paris, octobre, 1999.
He has had an outstanding career, since the historic "carte blanche" given to him along with Jeanloup Sieff and Mary Ellen Mark, a key event for the young photographer which brought him into the previosuly impenetrable world of the Paris opera house. It marked the beginning of a state of grace: the name chosen for this exhibition is singularly appropriate.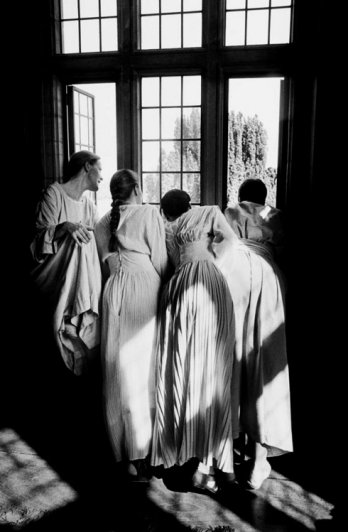 Gérard Uféras/Women in the window.
In the wings of great opera houses, fashion shows or the Paris ballet, the photographer himself becomes a choreographer of the secret worlds he reveals. Specializing in behind-the-scenes views of spectacular shows, he might, as a humanist photographer, paraphrase Jean-Paul Sartre : "paradise is other people". All we have to do is lift the veil and allow the acute eye of Gérard Uféras to work its magic.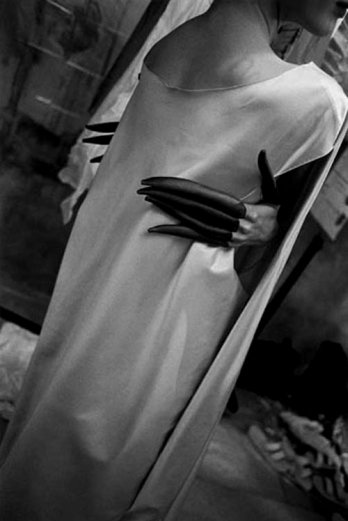 Gérard Uféras/Adeline André, haute couture automne hiver 1999-2000, Paris, juillet, 1999
A fervent admirer of Cartier-Bresson, Kertész and Koudelka, he became a showman in search of enchantment to be shared with others. His photographs perfectly express the way he intensely lives the moment, like the joyful Dorabella on the steps at Glyndebourne or Charlotte Ranson rehearsing Nureyev's Sleeping Beauty in 2004.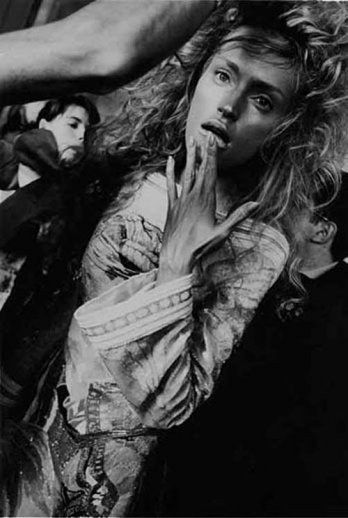 Gérard Uféras/Christophe Rouxel, haute couture automne hiver 1999-2000, Paris, septembre, 1999
Uféras has forged his own style, taking inspiration from his masters and combining the joy of the 'decisive instant' with a keen sense of framing. He is never a voyeur. He looks at this glittering world as he looks at opera sets or dance school mirrors, with a tender, sympathetic eye, always marvelling at the wonderful characters he discovers and at how lucky he is to behold them. He has remained the kid from the faubourgs he once was, pulling aside forbidden curtains in the wings, "drawn into a world of wonder" as he says with a happy twinkle in his eye. His enchantment is that of a man who has become an expert without ever being blasé. [...]
Gérard Uféras/Paco Rabanne, haute couture printemps-été 1999, Paris, janvier 1999
Gérard Uféras/Thierry Mugler, haute couture automne-hiver 1999-2000, Paris, juillet 1999
www.gerarduferas.com