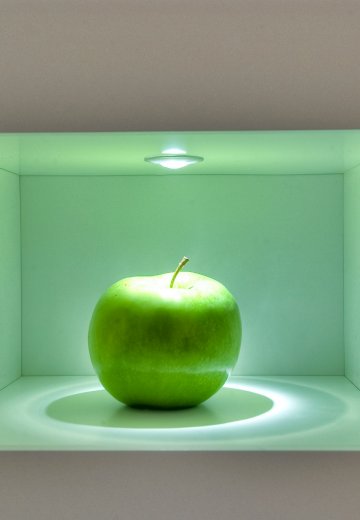 AXEL SCHOENERT
Detox Hotel
Marion Guillot, April 13, 2009
Axel Schoenert Architectes Associés -ASAA creates the Hotel Gabriel Paris Marais as the first "Detox Hotel" entirely devoted to well-being and regeneration following the dream of the 30's atmosphere. First of all, it quickly appears that the client and our team wanted to realise a quiet and close space dedicated to some tourist client who would have a real experience spending time there. We decided to be a part of the little circle of the Boutique Hotel meaning a comfortable, luxury intimate hotel. But we decided with the client J.P Marois & J.L Corruble that won't be enough. That's how the Detox concept appears.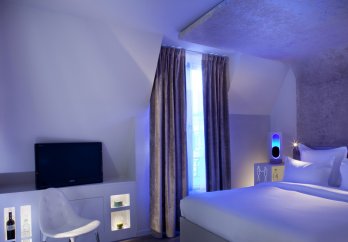 DETOX HOTEL/Chambre mauve.
Taking in consideration this first idea, that's how the home blending concept came naturally to answer the proposal. For sure, mixing influences and styles to create a proper atmosphere perfectly match when you want to develop an atmosphere around a design period, to improve your ideas and linked it with the present. Then by the gathering of those 2 concepts it gives the visitor the satisfaction to feel free in this new space and to let him have a real experience inside.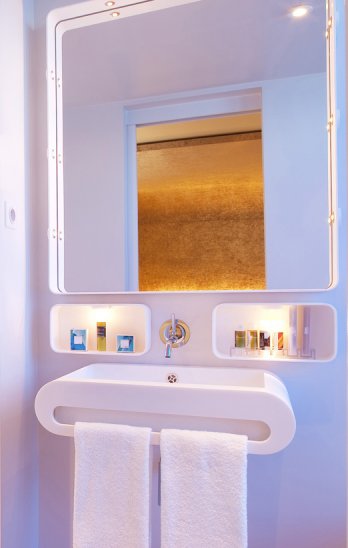 DETOX HOTEL/Shower
As we design the hotel to make the client travel in the time, we decide that when he will be inside the hotel he will forget everything from the city as stress and pollution. The "Detox" concept focuses on internal ecology to purify the body, where regenerative sleep and healthy foods are essential ingredients. The bar/lounge captures a 30's décor, little lightened dancers that you will find everywhere in the hotel, where shades of white and comfort harmoniously blend. Antioxidant drinks and a wide selection of teas stimulate the body at a cellular level will be proposed in the bar.
DETOX HOTEL/Room
At the Hotel Gabriel Paris Marais, sleep is an essential key to rebuilding the body and your overall well-being. To answer to this aim it was decided to put the NightCove* sleep system in some rooms. This sleep system provides a variety of light and sound programmes throughout the stages of your sleep cycle. Acting directly on the body's melatonin levels, it provides a soothing, tranquil sleep. You can also configure it during the day (for naps?) and synchronise it with a computer to read mp3 files. The soothing, white decor in the rooms and bathrooms, the soft rugs and the comfortable, upscale bedding are complemented by cutting-edge technology with a plasma screen television, an iPod station, LED lights and unlimited Wi-Fi access.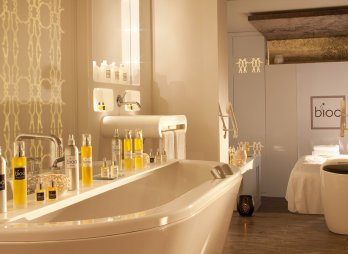 DETOX HOTEL/SPA
Massages and skin care treatments are available upon request and are a perfect supplement to the "Detox experience". At the end, the client will get out of his journey in the Hotel transformed and peaceful, keeping in mind the little dancers and the feeling that he completely enjoy his trip in such big city as Paris since he can properly enjoy the resting time.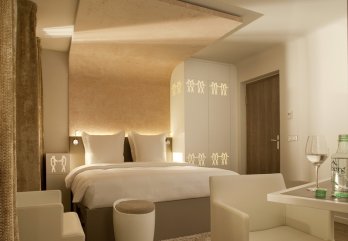 DETOX HOTEL/Shower