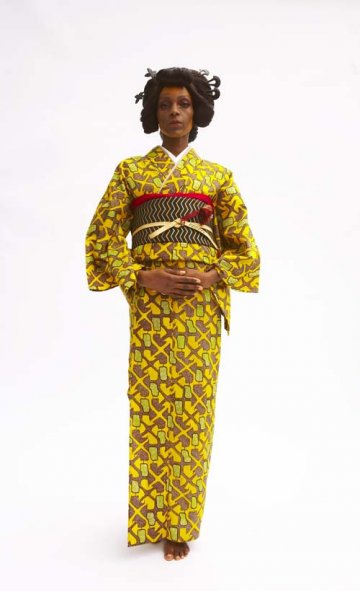 Wafrica II
Parallel variations
Serge Mouangue, May 21, 2019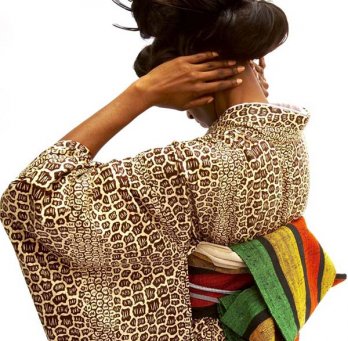 Serge Mouangue_Wafrica II
ARTICLE OF THE WEEK


2009 begins with an exciting opportunity for Wafrica; a collaborative project with Odasho, one of the most respected Kimono creators in Japon. The combination of the prestige of Odasho, obtained through 150 years of experience in Kimono fabrication, combined with the enthusiasm of Serge Mouangue's ongoing search to transform and reinvent aesthetic codes, holds great promise and possibility. Through the impact of the resulting creations, born of this common project between Wafrica and Odasho, one can imagine the reexamination of the aesthetic vision of a nation with relation to the use of its icons, values and identity. It also offers the possibility of questioning topics such as "What is Japanese aesthetic …."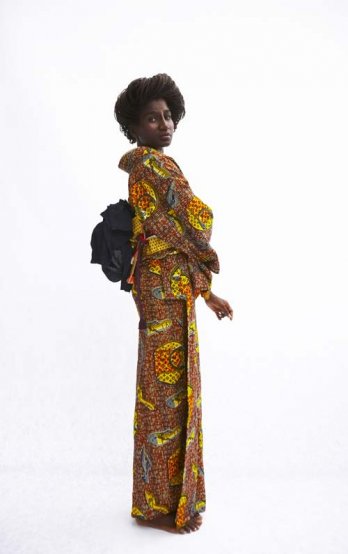 Serge Mouangue_Wafrica II
The future partners have been extremely encouraging in their response to Serge Mouangue, after having heard about the Wafrica project. They were both surprised and thoroughly impressed at the way in which the first Wafrica Kimonos communicated the spirit of the project so naturally; as though this variety of ancient motif and design was destined to merge. They have enthusiasm and a strong emotional connection to the new project. The reaction of the Japanese component, to this project, speaks volumes about the capacity of the Japanese culture to integrate and adopt innovation. Given the relationship of this project with such an integral Japanese icon, their reaction is nothing short of astounding! In the context of the financial crisis, Wafrica's outsider position already offers a real alternative against a fall in confidence in more typical traditional approach.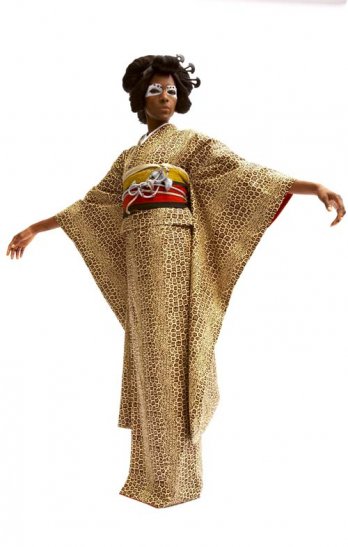 Serge Mouangue_Wafrica II
Wafrica presents itself as an innovative concept in which traditions are decentralized from their origins, and juxtaposed to create a third aesthetic. The narration of the concept of the African Kimono is simple, direct and audacious. It provokes an evocative response, taps into a global memory. Wafrica creates a tangible new cultural value: confidence in a global future.
"As designers, we need to recreate the value of confidence in objects, products, spaces and the way we use them. This is a matter of particular urgency, today more than ever before."
During this time of enormous crisis, it's vital to search within cultural icons in order to transcend their codes and reconstitute original value. However we must tread carefully; Wafrica is walking on eggs; products resulting from this research must attain a third aesthetic which is neither African nor Japanese.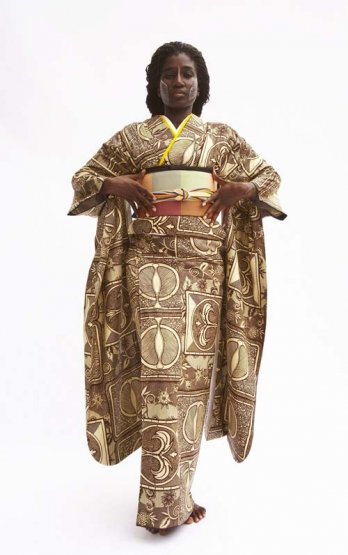 Serge Mouangue_Wafrica II
"This is a work in progress which makes no concessions, the juxtaposition of two codes in search of a third which can stand independently as an expression of a new aesthetic."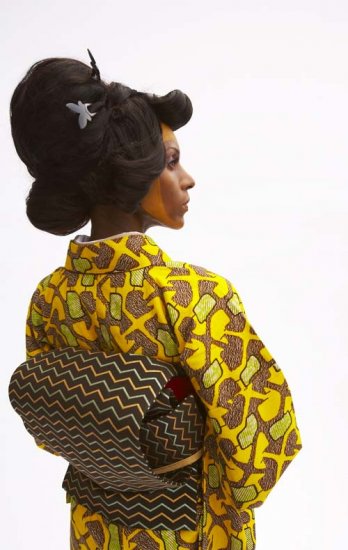 Serge Mouangue_Wafrica II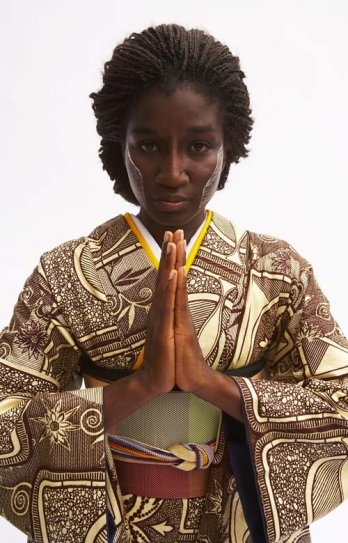 Serge Mouangue_Wafrica II
2009 marks therefore, a unique variation through the association of Odasho and Wafrica, in parallel to the new responses rising from the questions that inspire Serge Mouangue through that 3rd aesthetic that it is possible to create merging the icons of Africa et Japan. The project is an evidence that an attitude of openness brings the emergence of unexpected common values. The potential is incredible: A warm but audacious story, born within a context of doubt. Creation thrives on possibilities like this!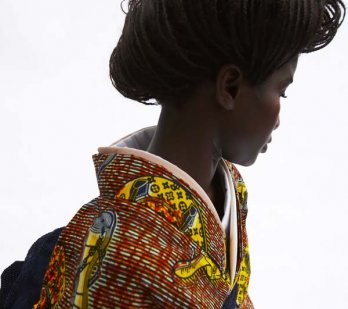 Serge Mouangue_Wafrica II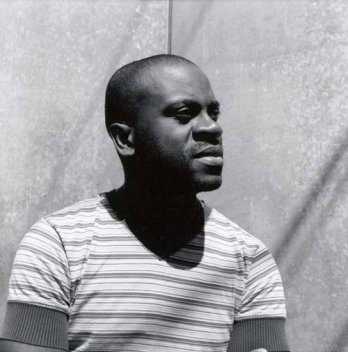 Serge Mouangue_Portrait
Serge Mouangue
Producer and Art Director
www.wafrica.jp