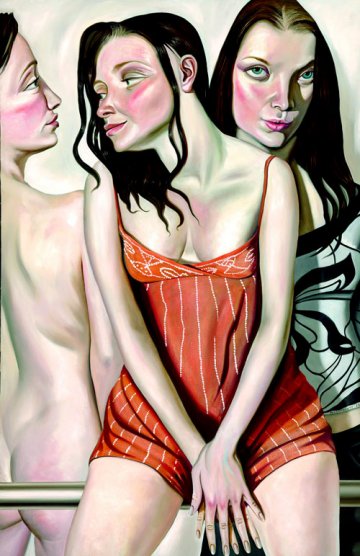 Norbert Wagenbrett
Die Neue Sachlichkeit
G.A.B., July 4, 2011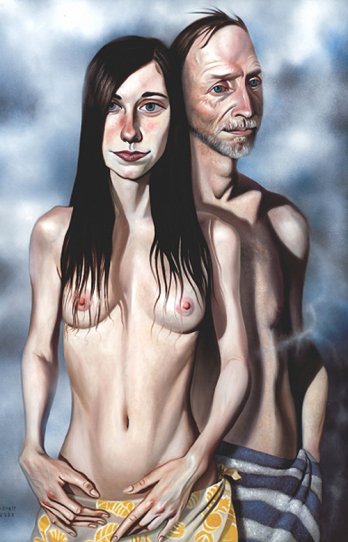 Norbert Wagenbrett/Im Nebel, 2007
PortraitHaving studied in the Hochschüle für Grafik und Buchkunst of Leipzig, Norbert Wagenbrett belongs to the group of painters known as "The Leipzig School". Claiming a certain filiation with " The New Reality " (Die Neue Sachlichkeit) of the 1920's, Wagenbrett's work is characteristic of a special attention to the living model.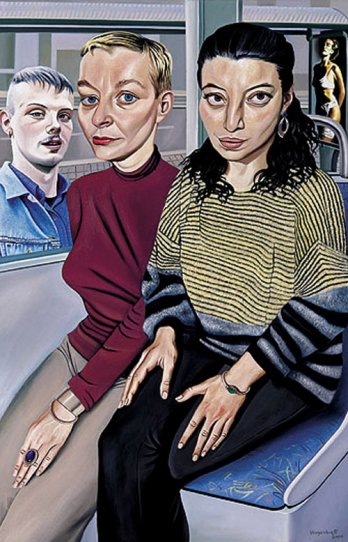 Norbert Wagenbrett/In_der_Strassenbahn,2001
For more than two decades, Norbert Wagenbrett has dedicated himself exclusively to the portrait genre, and has thus constituted a vast gallery of city-dwellers behind which the city of Leipzig - or any other western metropolis - appears in filigree. The acuity of the artist's glance, alternately ironic, worried, sympathetic or friendly, is applied to a great variety of individuals and situations : a schoolgirl out for a walk, teen-agers playing billiards, workers at a bus stop, a fish merchant working, a bourgeois couple at a vernissage, a family at an amusement park, a self-portrait of the artist in his atelier…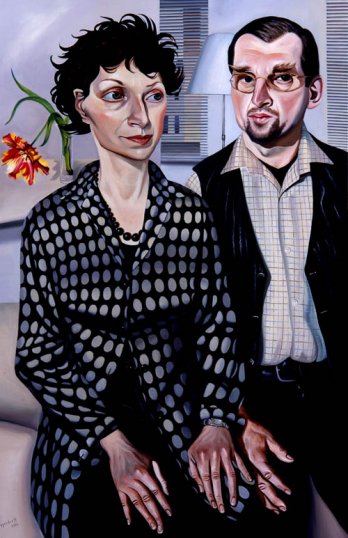 Norbert Wagenbrett/Paar mit Tulpe
Representing, specimen after specimen, the vast spectrum of the social field, the painter looks at his subjects with a critical glance, but one devoid of any cynicism. Through the magic of the pictorial medium, the subjects become characters in the representation of their own lives, thereby creating an art that approaches truth. Having undergone the rupture of the East-Germany history, his characters each react differently to the new political context of their country. Wagenbrett depicts as much their existential fragility, as the uncertainty of their socioeconomic conditions, thereby implying the universal nature of these conditions.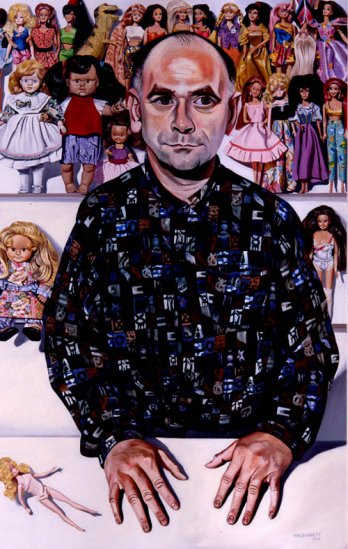 Norbert Wagenbrett/Puppenverkaufer
It is from there that the portrait genre, generally considered so narrow, takes all its meaning: by the use of symbols emphasizing the identical elements of the individual (dress, hairstyle, attitudes, etc.), Wagenbrett succeeds in creating types that are, in fact, social archetypes. From these portraits of isolated individuals or groups, there emerges an endearing impression, but also a consciousness of their multiple and daily difficulties. By his skilled analysis of human relationships and a deep social sensibility, Wagenbrett does not tell the torments of one generation in particular. Following the example of a sensitive reviewer, he proposes rather a complex vision of a moment of our history. In its way, Wagenbrett holds up "another mirror" that is radically different from the images conveyed by the media.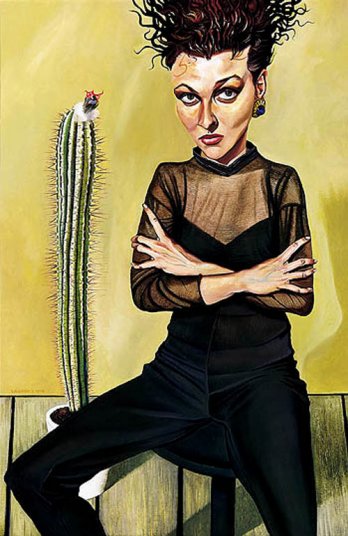 Norbert Wagenbrett/Bildnis_DD,1994,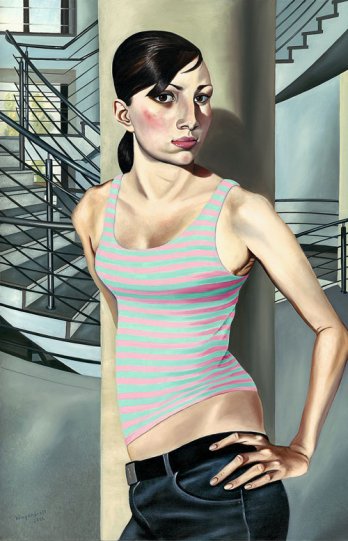 Norbert Wagenbrett/Laura Treppe
Bio_Express
Born in 1954 in Leipzig (GDR), Wagenbrett studied at the Hochschüle für Grafik und Buchkunst of Leipzig with Arno Rink, Wolfgang Peuker, Volker Stelzmann and Sighard Gille. In 1988, he exposed in the German pavillon during the 43
rd
Venice Biannale and, one year later, received the Irene and Peter Ludwig Prize in Vienna. Since then, his work is regularly exhibited in galleries and during international art fairs.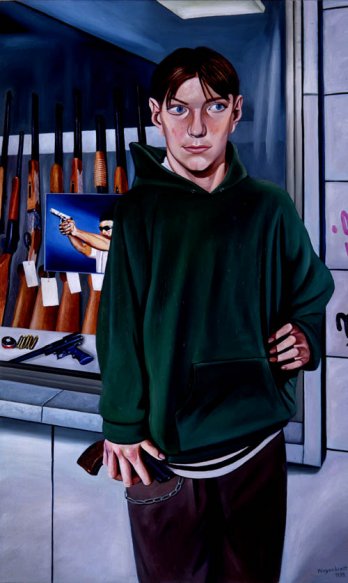 Norbert Wagenbrett/Das Spiel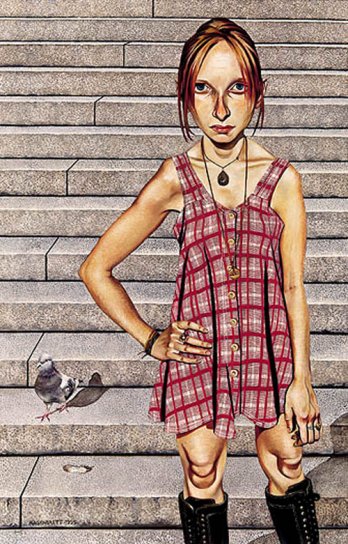 Norbert Wagenbrett/Norbert+Wagenbrett+Maedchen+m.+Taube,1995