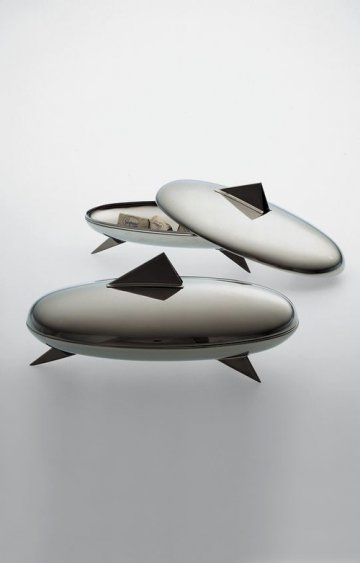 Alessandro Mendini
The pantheistic of vision
G. T., December 8, 2008
Milanese architect Alessandro Mendini has been editor-in-chief of "Casabella", "Modo" and "Domus". Monographs on his work alone and with the Alchimia group
have been published in several languages. Mendini makes objects, furniture, environments, paintings, installations, buildings. He works with world-famous companies such as Alessi, Philips, Cartier, Bisazza, Swatch, Hermés, Venini and is a consultant for a number of different industries in Europe and the Far East, helping with image and design issues.
Mendini is an honorary member of the Bezalel Academy of Arts and Design in Jerusalem. 


In 1979 and 1981
he was awarded the Compasso d'oro for design,
he is "Chevalier des Arts et des Lettres" in France,
and he has received honours from the Architectural League in New York
and an honorary degree from Milan Polytechnic.
He has been a professor of design at the Hochschule für Angewandte Kunst 
in Vienna and an honorary professor at the Academic Council of Guangzhou Academy of Fine Arts in China. 
His works are exhibited in a number of museums and private collections.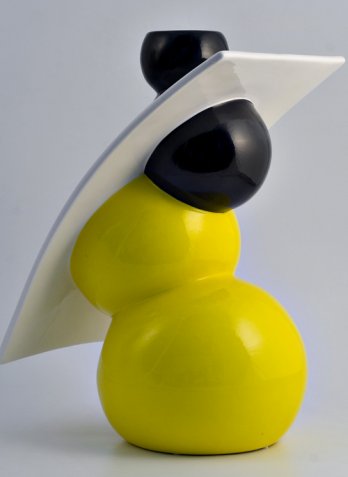 Alessandro Mendini_Ceramic vase
In 1989
Alessandro Mendini and his brother Francesco, also an architect, opened Atelier Mendini in Milan, and together they have designed 
Fabbriche Alessi in Omegna,
the new Olympic swimming pool in Trieste, a number of subway stations and restoration of the Town Hall in Naples, 
the Byblos Art Hotel-Villa Amistà in Verona,
and the new offices of the Trend Group in Vicenza in Italy, 
as well as a tower in Hiroshima, Japan,
Groningen Museum in Holland, 
a neighbourhood in Lugano, Switzerland, 
the Madsack office building in Hanover,
a commercial building in Lörrach, Germany 
and other buildings in Europe and the U.S.A. 


He has worked in several different countries and is an urban planning consultant for a number of cities in Korea, where he is currently working on the new Seoul exhibition centre.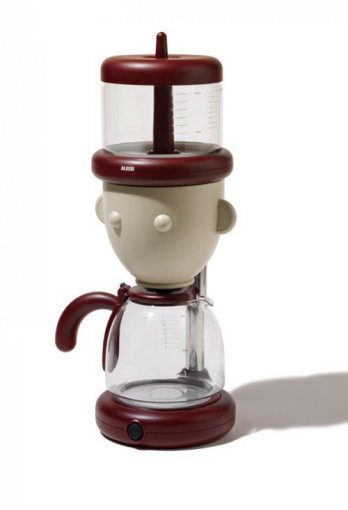 Alessandro Mendini/alessandro-mendini-geo-drip-coffee-maker
A walk with Mr. Alessandro Mendini…
Alessandro Mendini talks on the wide-ranging themes of decoration in design, alphabets of symbols, and architecture by the archistars. 
The result is that today more than ever, design must be shared and make definitely positive signs and perspectives.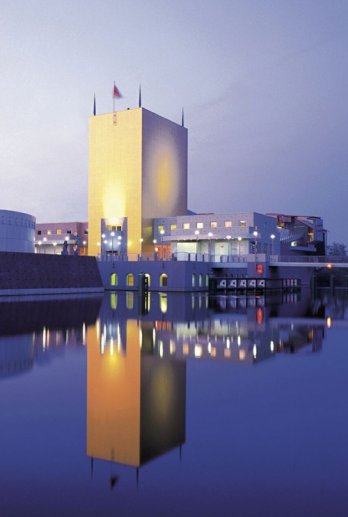 Alessandro Mendini_Groninger Museum
G.T.: Well, in this sense, you have always worked with an alphabet of signs, with a certain consistency. They still apply, you still apply them, they're important, essential...

A.M.:
Yes, the way I work is through alphabets of symbols, which means that I simulate, I pretend that design is literature. And so I write: I write it in symbols representing aesthetic events, emotional events, geometric events, events in content. I use a lot of alphabets, interwoven; this is the way I do things. The way I handle design is linked with the symbol, which leads to decoration. It's as if I put a novel on objects. I tend to make objects into stories.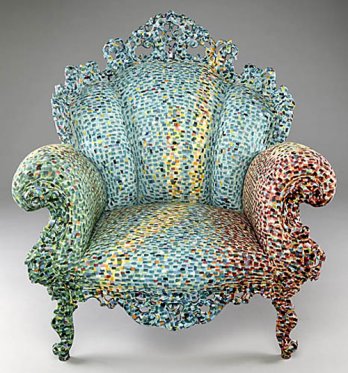 Alessandro Mendini/Alessandro Mendini_Fauteuil de Proust, 2001(designed en 1978)
G.T.: I'd like to ask Alessandro Mendini: at this time when we seem to have buried our ideologies, including design ideologies, it seems that ideas are having more and more success. People are hungry for ideas. What kind of idea of design can a person have today? And then perhaps these ideologies actually still exist...


Alessandro Mendini:
Ideologies as defined in the dictionary no longer exist. That kind of definition applies to a utopia linked with a certain content. Of course there are lots of ideas, but what is questionable is their quality and what they're aiming for. Because sometimes ideas can be very mundane, completely ephemeral, linked with needs, with the desire for change at any cost. I think that having too many ideas is a mistake.



G.T.: This question leads me directly to another one: you once called yourself a "magazine designer". Magazines today if today you had to make a magazine about design, how would you do it? Let me remind our readers that you have been editor-in-chief of Modo, Casabella and Domus, not necessarily in that order... and of other rather experimental magazines too.


A.M.:
Yes, it's true, magazines have been a very important part of my life. They have responded to ideologies. Those were ideological magazines. Nowadays magazines are no longer ideological, they are major media which are necessary and very useful. I read lots of them, but let me say that this overdose of information can give us indigestion. We get a bit fed up with them. There is no magazine like the one I would produce today if I had to. Because I wouldn't know how to do it now, I wouldn't even want to do it. But if I had to make a magazine, I would make a holistic one. That is, one about events on a larger scale than design, aiming for a sort of pantheistic vision, in a very, very broad sense.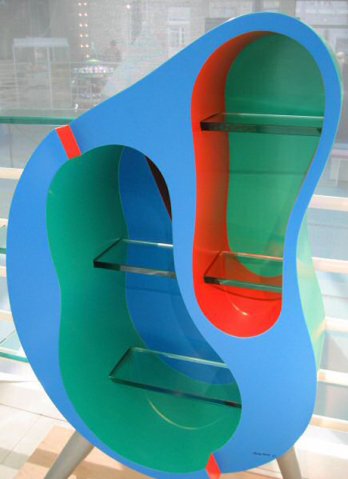 Alessandro Mendini/Design Museum_Mikiolone
G.T.: In a recent interview with RAI television anchorman Fabio Fazio, well-known journalist Giorgio Bocca said that what newspapers and the press in general do nowadays is not publishing but advertising. You have worked a lot with companies that were and are advertisers in these magazines. What kind of relationship do you have with the world of business, and with the opportunities that these "new publishers" have to offer this world?

A.M.:
In our profession, in architecture and design, advertising is, in quotes, "beautiful". There's rhetoric about the beautiful. Especially in automobile advertising. Automobiles come out of the sky, they're ultra-shiny, everything they do is good¿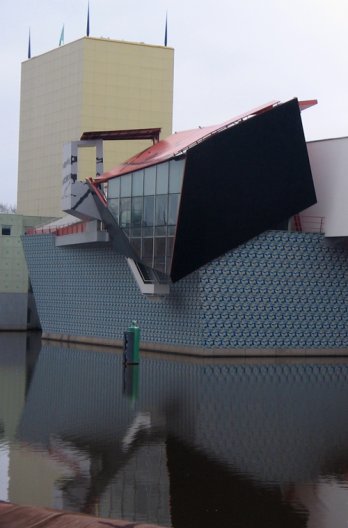 Alessandro Mendini/Groninger Museum
G.T.: Flocks of birds that form...

A.M.:
They form, they come apart... stars. This is heavy, almost laughable rhetoric. My contact with the world of business has been different. I have worked with some top-notch companies, businesses that are still concerned with social wellbeing, with the quality of life, with the quality of the objects that surround our human micro-environment.


G.T.: Here we go back to the old adage on design, quality for all, in a certain sense, even if we have come and gone a few times.

A.M.:
Yes, this is something else that exists, it's a bit of a hope and also something we've forgotten. Not that the times are rosy, in any sense.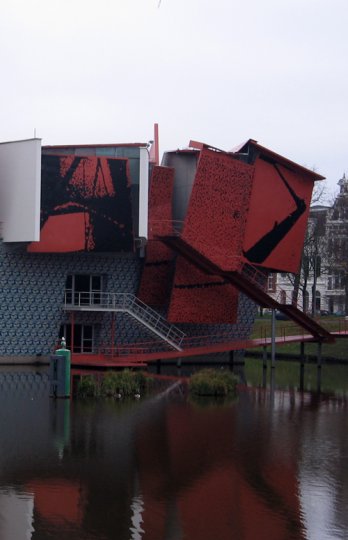 Alessandro Mendini/Groninger Museum
G.T.: A question about the figure of the architect. I realise that the great masters, and also some of the young architects today, go solo. In actual fact young architects – and you have trained a lot of them in your studio - tend to form groups. Do you think this is a matter of formal consistency, of intolerance, or of failure to agree with other architects on certain targets?

A.M.:
This is an age... we might call some soloists, while unfortunately we must call others solitary, because it's not a time of groups. There have been great groups in the past, also in the avant-garde movements, such as futurism, and the neo-avant-garde, the Memphis group, the Alchimia group. These groups have gone and everything has been pulverised in almost intimistic evasions, because there is no common ground in which to find similar ideals. Perhaps a situation of this kind will appear again now. It will reappear, but it's not here yet.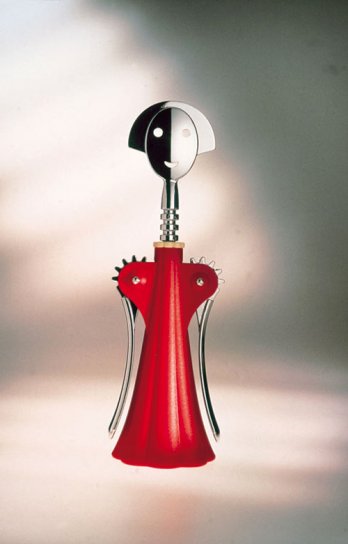 Alessandro Mendini/Bottle opener Anna G. by Alessandro Mendini for Alessi
G.T.: A prophecy for our age.

 Yes, a prophecy for our age.

 On architecture, on the other hand, which has attracted the interest of the public to certain themes: you have designed museums, public and private spaces, and you recently completed a plan for a new exhibition centre... How difficult is it, for example, to design a place like an exhibition centre? We've heard about controversies regarding beautiful brand new exhibition centres which might however turn out to be logistically incomplete.


A.M.:
At this time, in the past decade there have been some very good architects, these archistars, who have a virtuoso talent for architectural composition and advanced electronic technologies, and therefore top technology and top sculptural quality. But these objects are then catapulted into places in the world and are almost like bombs hitting the ground, uprooted from the reality around them. So there are some good things and also a lot of bad things about this way of thinking about architecture. And in fact there have been reactions¿ for instance, the Italian pavilion at the current architecture biennial, and other events in the world, are more linked with the return to local cultures. The great exhibition centre we're building near Seoul is an extremely complicated thing, also from the economic, social and political points of view in Korea, which enjoys and suffers from the problems I have mentioned. And so it is very difficult to do it, and do it well.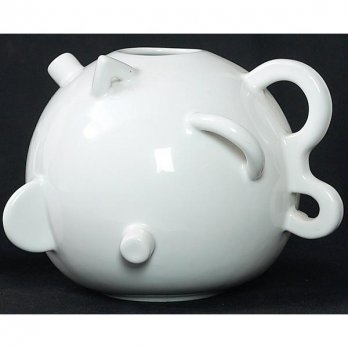 Alessandro Mendini/Alessandro Mendini vase, for Zanotta
G.T.: Between designing a museum, an exhibition centre, a post-industrial recovery centre... what did you find the most fun, what did you most enjoy doing?



A.M.:
The projects I enjoy doing most are the ones that are never built. That is, the ones that remain just ideas or dreams. There's a lot in these projects.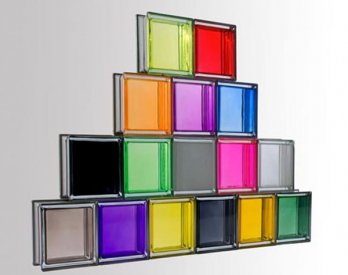 Alessandro Mendini/seves-nlassblock
G.T.: Several years ago a book came out called Unhappy Design. In actual fact in your projects there's always a declaration, which is metaphysical, real, metaphorical, hedonistic, therefore a search for some kind of happiness. How are these two things related, happiness and unhappiness, in a project?



A.M.:
I am a pessimist by nature. But the word project itself implies optimism. I think I need to be optimistic. And I swing back and forth in tragicomedy. There's a way of laughing and being funny. Between the puppet and the way linked with the awareness that today we live solely on wars of tension, of nastiness, and so we carry on working... it's hard.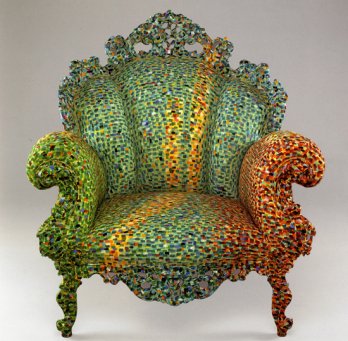 Alessandro Mendini_La poltrona di Proust
G.T.: So design is hard work.

A.M.:
Yes, it really is difficult!


G.T.: Thanks to Alessandro Mendini.