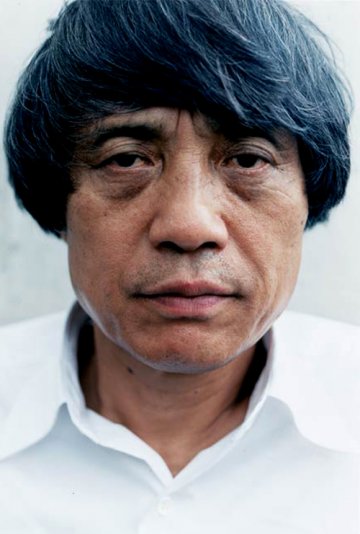 Tadao Ando
The most mystic architect in Japan
E.D., January 30, 2010
Portrait

Japanese architect, Tadao Ando is an architect whose approach to architecture was once categorised as critical regionalism. Ando has led a storied life, working as a truck driver and boxer prior to settling on the profession of architecture, despite never having taken formal training in the field. travelled (between 1962 and 1969) extensively, studying first-hand the architecture of Japan, Europe, America and Africa. In 1969 he founded his own practice in Osaka. An inheritor of the Japanese anti-seismic reinforced-concrete tradition, Ando became one of the leading practitioners in this genre. Born in 1941 in Osaka, Japan's second-largest city,
Ando stayed there despite the fact that Tokyo is the undisputed center of Japan's architectural universe. After a brief stint at being a boxer, Ando began his self-education by apprenticing with a carpenter, rather than an architect. He travelled through Japan, Europe and the United States to look at architecture for himself, and made his architectural start during the 1970s, a time of triumphant postmodernist design.
Tadao Ando/Church of Light_Tadao Ando
Ando has been showered with international honors in the last decade. He is an honorary fellow in the architectural associations of six nations in addition to his native Japan, and in 1993 he was given the prestigious Carlsberg Architectural Prize, a biennial award created by the New Carlsberg Foundation in Denmark. In 1995 he received the Pritzker Architecture Prize, the architecture world's equivalent of a Nobel prize. This Spring (2002) he became the 59th recipient of the AIA gold medal; the highest honor conferred by the American architectural establishment .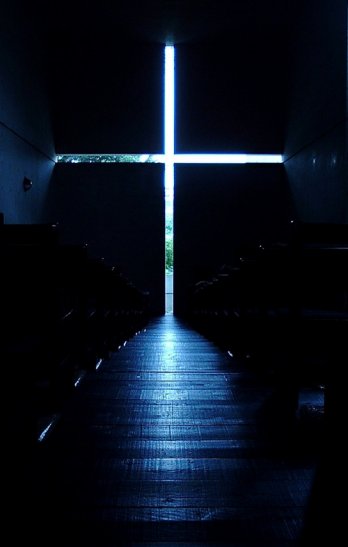 Tadao Ando/Church of Light_Tadao Ando
In addition to these prestigious honors, Ando, in spite of no architectural degree, has been a visiting professor in the United States at such institutions as Yale, Harvard, and Columbia. In addition, he has given many lectures at other schools including Princeton, Massachusetts Institute of Technology, University of California at Berkeley, Rice, and University of Pennsylvania, as well as the leading colleges of England, France, and many other countries. Thirteen of Ando's projects have been completed since 1997. The majority of these architectural projects are in his native Japan. His most recent notable projects include the Pulitzer Foundation for the Arts in St. Louis, Missouri and the Armani Teatro in Milan, Italy, both completed in 2001.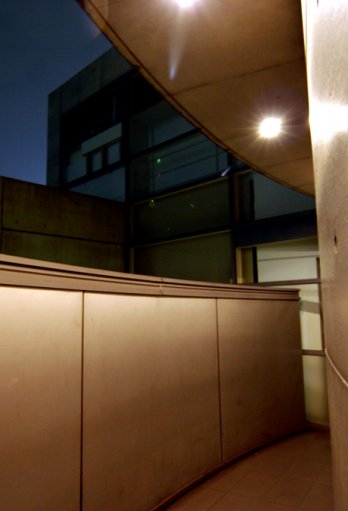 adao Ando/Collezione - Tadao Ando
Conversation with Tadao Ando…E.D.: At the moment the world is facing up a very difficult historical period; do you think that architecture must, or could, express this situation, or is it in some way influenced by this condition?

Tadao Ando:
Well, I think that now architecture doesn't really have a big role, a big enough role to influence the world or the situation that we have now.
 In October 1994 I completed a building for Unesco, the Meditating Center; when I designed that building, I dreamed that people from different cultures, different ethnics - Italian, French, Japanese, and many many others - could think together, could meditate together and try to bring peace to the world they believed in. 
But looking at the situation now, I think that the American culture is the leading culture in the world now, in terms of economical power, and it has a great impact over the entire world. 
But to be a leader, it has to understand the difference between the different cultures and it has to have the passion to embrace all the cultures together. Otherwise it would not be a very easy situation to compromise.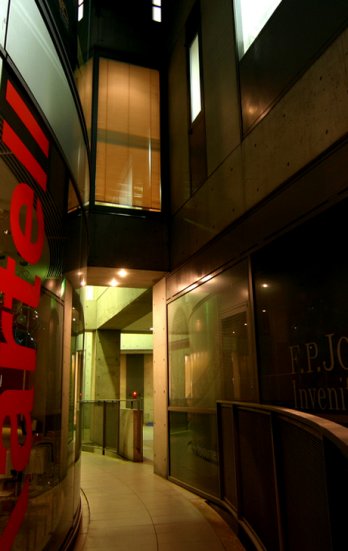 adao Ando/Collezione - Tadao Ando
E.D.: Your projects express a ritual or spiritual component: where does this kind of sacrality come from? From the place itself, from the cultural background of the place or from the architecture itself?

Tadao Ando:
Well, first I think that architecture must possess from the beginning this spiritual root or background, which is universal for any kind of culture.
But because architecture has to be located in a given position, there are some specific qualities that arise from the place, arise from the cultural context of the place.
 So there is a very good equilibrium between the two, between the universal quality of spirituality within the architecture itself combined with the local specificities of the place, of the culture.
 And I think that good architecture should combine these elements.

adao Ando/Collezione - Tadao Ando
E.D.: What do you think about an architecture which tries to become immaterial, or to deny geometry and the comprehension of space, or to celebrate the structure as the only origin of esthetic meaning?


Tadao Ando:
Well I think that from the 20
th
century to the 21
st
century, we really have to understand that it would be an age of variety, with so many things, that really increase the richness within the architectural culture of the world.
 Of course we have one thing: we have this direction or the other, so you can't really say one thing is good or one thing is bad, or one thing is right or one thing is wrong. 
It's just that there are so many directions in the world now. So what is very important in this richness is, I think, that you have to understand your own direction and the purpose of how you make architecture and you are going, which is the way I make my architecture.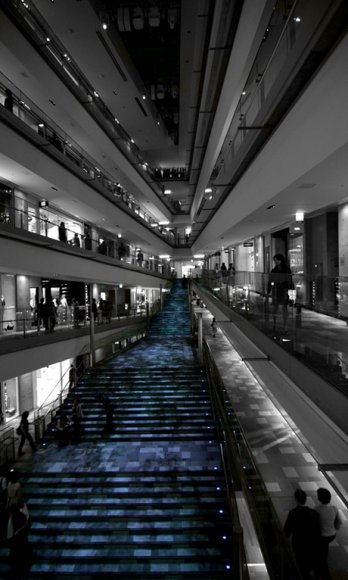 Tadao Ando/Omotesando Hills
E.D.: At what point of the project phase is the choice of the material to be placed?

Tadao Ando:
Well, for me it normally starts from the very beginning, because it's part of the process.
 Of course when you think about a local material, you think about a technique which is available within that place, or when you think about cost that a building can have, all of these come at the very beginning of the decisional process, so it is incorporated within the very first moments.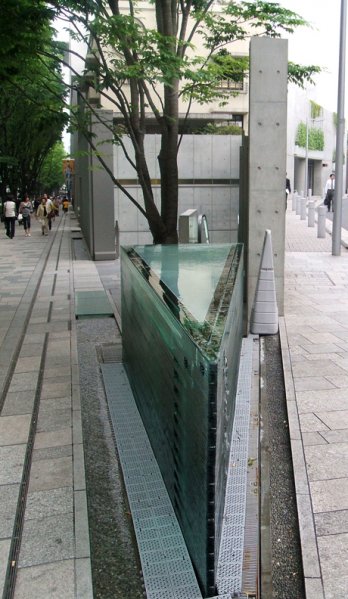 Tadao Ando/Omotesando Hills
E.D.: We know that you have studied architecture by yourself: do you give recognition to any ideal teacher in your particular training?

Tadao Ando:
Well of course I have, because I had to study by myself, so I learned from so many people. Of course people like Le Corbusier, Louis I. Kahn, Frank Lloyd Wright, the writings of people like Sigfried Giedion and also Kenneth Frampton, whose writings I have studied.... I feel very grateful for all their works.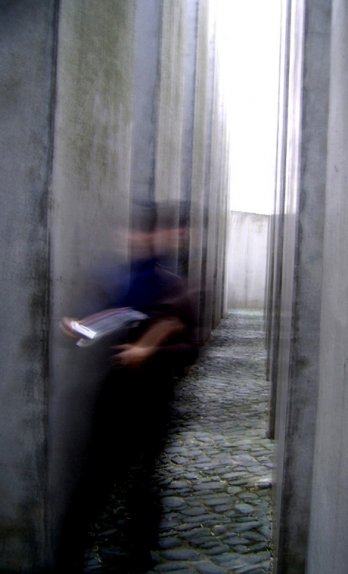 Tadao Ando/Fondation Langen
E.D.: Can you tell us something about 'Landscape and infrastructures' ?

Tadao Ando:
Well, first when you talked about 'landscape', the world itself sounded almost like a design, but design for me it's not landscape, it's 'scenery', or the atmosphere.
For example you have seen the Awaji-Yumebutai project which is a big landscape project; that project progresses with time, even after the completion, five years, ten years the scenery changes and that really makes a place complete and rich, and so it's not a matter of designing.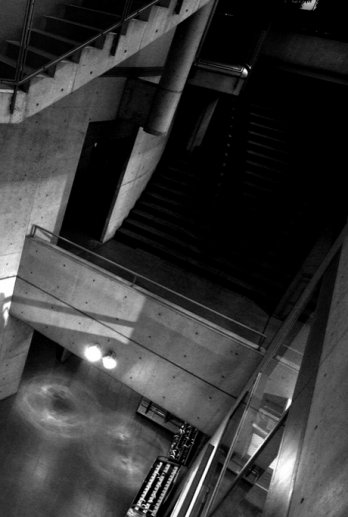 Tadao Ando/Collezione
E.D: In the age of globalization, how can the relationship with the place change?

Tadao Ando:
Well I think that no matter how society changes, people will still live in a society, people will still have their lifestyle, so I think that the concept of place of course may somehow... may be changed, because of the technology, because of the cultural planet, but there are so many things that will stay unchanged.
Tadao Ando/Time's Building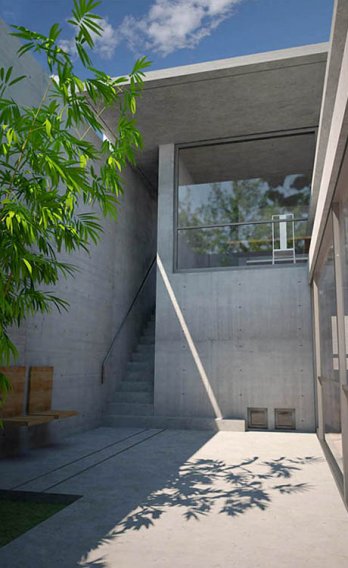 Tadao Ando/Osaka House
www.tadaoando.com