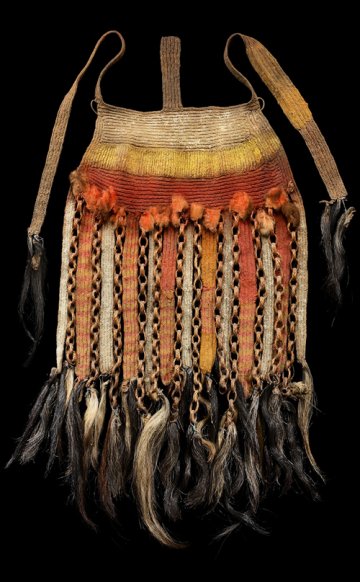 OCEANIA
Signs of ritual, symbols of authority
Patricia De Peuter, October 13, 2008
Oceania - Ritual signs, authority symbols/Châsse portable, maison des dieux ou des âmes, bure kalou_Iles Fidji
As a first in Belgium, ING is bringing together around two hundred works of art from Oceania, to put on an exciting display of the exotic and breathtaking world of the South Pacific in all its diversity. The "
Oceania"
exhibition is divided in three parts, each devoted individually to a major cultural area: Melanesia, Polynesia and Micronesia. The exhibition is conceived as an imaginary journey in which visitors can acquaint themselves with the untold wealth of sculptures, masks, ritual artefacts, weapons, and symbols of status.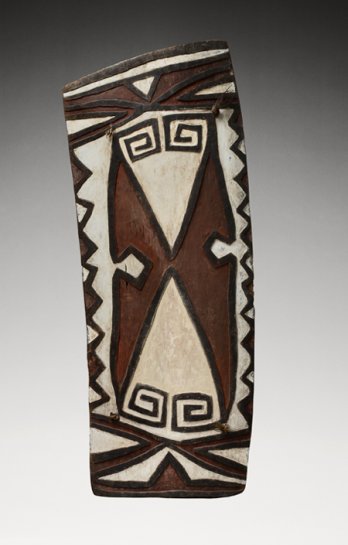 Oceania - Ritual signs, authority symbols/Bouclier_Nouvelle-Guinée, haut Sepik, Telefomin
For centuries, artists from Oceania created ritual artefacts and authority symbols that lend individual identity to each of the many peoples from these vast cultural areas. These peoples produced an art that demonstrates huge contrasts, intending to honour their gods, ancestors and nature spirits, and that proudly displays themselves. Carefully selected from the most prestigious collections, these works provide a clear and intriguing perspective on the various Pacific cultures, and are representative of the aesthetic traditions. None of these cultures had metal at their disposal before the arrival of the Europeans, but their artists were capable of transforming materials of organic and mineral origin into amazingly inventive works of art.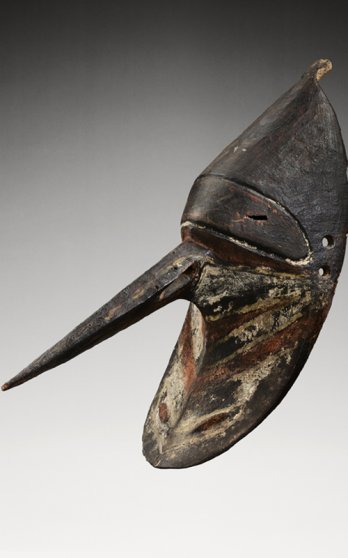 Oceania - Ritual signs, authority symbols/Masque, Yamburai parak ou barak_Nouvelle-Guinée, embouchure du Sepik et du Ramu, région de Mambe et Terebu
Using wood, shells, stone, feathers and fibres, these works evoke the artistic genius, which adapted themselves to the natural diversity of their living environments. The art of Melanesia, for example, is characterised by an inventive language of symbols and draws its inspiration from a mythological world in which people and animals appear to blend naturally. The art of Polynesia was mainly produced for the ruling classes, who were believed to be directly descended from the gods. The Micronesian culture enchants us with its considerable refinement and simplicity of form. Made from the scarce materials at their disposal, these people created utensils and jewellery that were passed down from generation to generation as precious possessions.
Oceania - Ritual signs, authority symbols/Embout de flûte en forme de figurine humaine, wusear_Nouvelle-Guinée, bas du Sepik, rivière Yuat Rivier, peuple Biwat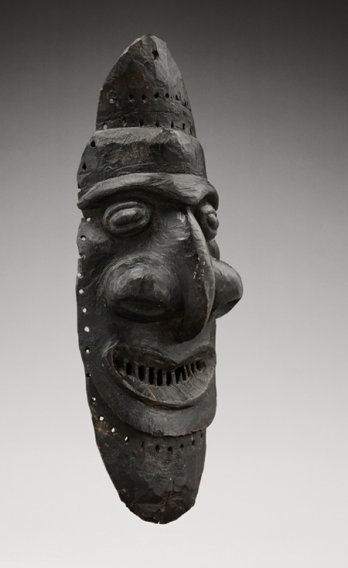 Oceania - Ritual signs, authority symbols/Masque, dagak_Nouvelle-Calédonie, nord de Grande-Terre
Oceania - Ritual signs, authority symbols/Bâton ou massue d'un chef, ua_Île de Pâques
Three cultural regions
New Guinea and the islands of Melanesia are known for their colourful artworks. From New Guinea, there are a number of spectacular monumental ancestor sculptures from the Camoro and Asmat Papua peoples. Other high points of the exhibition are provided by the inhabitants of the Sepik region: their masks and figures are characterised by inventive combinations of animal and human figures. From the islands of Melanesia, there are panels and masks for the malagan (the ritual to comemorate the dead) on New Ireland and masks made of tree bark and other rapidly perishable materials from New Britain and Vanuatu. The prow figures with mother-of-pearl inlay work from the Solomon islands are also noteworthy.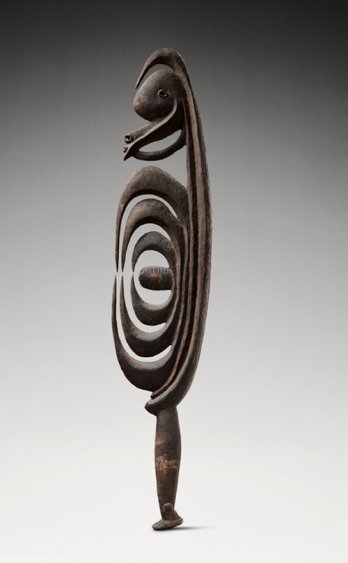 Oceania - Ritual signs, authority symbols/Figure anthropomorphe, yipwon_Nouvelle-Guinée, moyen du Sepik, Haut Karawari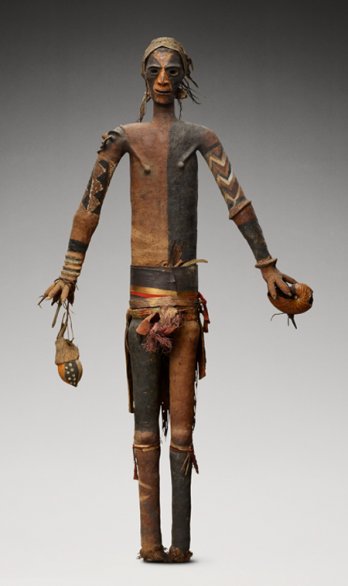 Oceania - Ritual signs, authority symbols/Figure anthropomorphe, rambaramp_Vanuatu, Malekula Sud
Oceania - Ritual signs, authority symbols/Masque, matua, vannis ou wanis_Nouvelle-Irlande, région septentrionale ou île de Tabar
From the islands of Polynesia, there are elegant, refined sculptures and ritual utensils. The masterpieces include a figure from the Fiji islands, three sculptures from Easter Island, a Maori relief sculpture from New Zealand and an eighteenth-century figure of a Hawaiian god.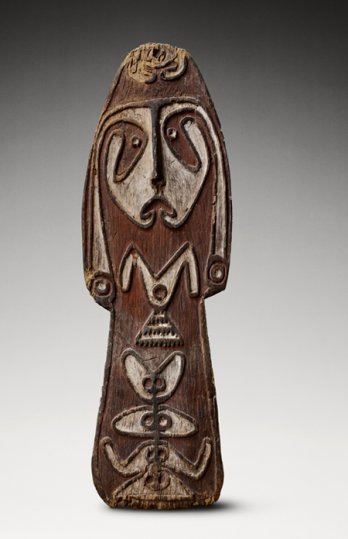 Oceania - Ritual signs, authority symbols/Panneau rituel, Gope_Nouvelle-Guinée, Golfe de Papouasie
The islands of Micronesia are represented by a small but high-quality selection of utensils such as dishes, a food pestle, ornaments, an impressive mask from the Mortlock islands and a figure from Nukuoro island.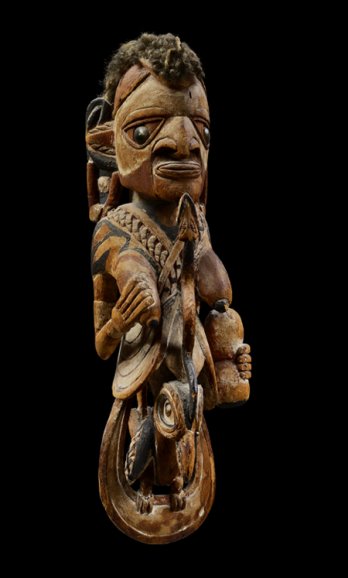 Oceania - Ritual signs, authority symbols/Figure de femme à représentations animales
www.ing.be/art