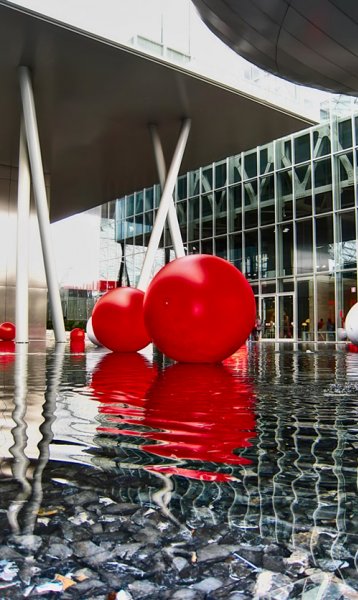 Is design still the preserve of the few?
The useful can be beautiful, the beautiful has to be affordable
Gérard Laizé, March 26, 2012
SPECIAL FEATURE

Furniture by well-known designers is still elitist in France (and others countries), both in terms of how it is sold and of its prices. The public, however, is keen to invest in decorating their houses and is enthusiastic about products at reasonable prices that add a little something to their home. The market for accessibly priced designer goods is still in its infancy. Designers, now more than ever, have a mission to give a boost to this market and to expand it, keeping in mind that they need to be aware of realistic and practical formats, and respect psychological price thresholds. They also, crucially, need to enter into partnership with retailers and manufacturers. The average value of furniture bought by a French family in 2007 (a third of French families actually bought some furniture) was € 1,265. Homeowners spent € 1,865, whereas tenants spent € 733.


But, although these results that are precise, they have little descriptive power and there is a less graspable appreciation that varies according to the relevant markets: whether the price of a product is in line with the psychological threshold of its target consumer. This is of central concern for the health of the economy. The working group to which the government gave the task of putting forward measures to boost the economy submitted its report in March 2008. Among other things, it reminds the reader of the concept of "the right price, which in people's imagination, is often linked to the cost of paying a decent wage for the work required to produce the good or service plus a reasonable margin.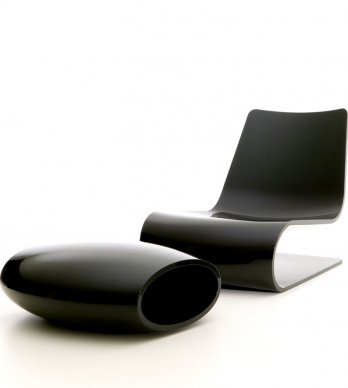 Porro Pillet_Nouvelle-Vague
However, the way prices are determined in the modern economy tends to deviate from this principle. Consumer demand in rich countries is less and less sensitive to a product's functions only and has become very sensitive to their immaterial value, i.e. their capacity to stimulate their owner's imagination, to express their support for certain values, to help them construct their identity or to express their belonging to a particular group… This being the case, since there is no objective basis to this immaterial value, the "reserve price" varies from one individual to the next." Moreover, the sociologist Gérard Mermet, who was a member of this working group, defends the notion of cost/benefit ratio instead of the (obsolete? Ed.) notion of quality/price.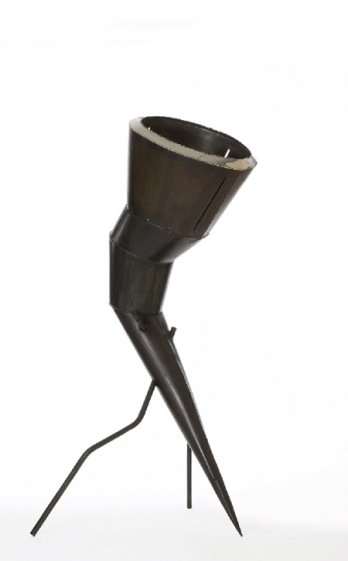 Lampadaire-horloge_Arad Ron
The challenge for designer is now to bring together in a significant form both the innovative aspect of the functionalities contained in the product and their ease of use, as well as arousing a particular emotional response. The first criterion can be appreciated on the basis of the product's performance - they can be measured. The second is evaluated according to how practical it is and how easy it is to use. The third and last depends on how attractive the buyer finds the product, because it makes him feel good, or because the brand's reputation appeals to him.
It is the formal expression of these different values that mean that the potential buyer, if he is attracted by the product, will appreciate and weigh up its price.
It is nevertheless the case nowadays that the immaterial factors are of greater importance than the material components. The latter are considered as a given and the responsibility of the brand that produces the product. If two products have the same technical characteristics, then it is this reputational value that convinces people to buy a product, however expensive it may be.
Lampe Ara_Philippe Starck
New actors interested in the home
With a 7.3% increase in 2007 (compared to 2006), the French furniture market has reached a level it has not known since 1977. This result has however been beaten by the 20.9% rise for young households between 2006 and 2007; along with its overall growth, it is also the result of a well-adapted product range. Between 1992 and 2007, the major multiples' (home furnishings, young households, distance selling, DIY retailers, hypermarkets) has grown from 34% to 55% and that of up- and mid-market retailers has fallen from 66% to 45%. This change can probably not just be explained through the number of shops in the latter categories that have closed. The attractiveness of low prices is a major factor, but it is not the only one because, at the same time, French people pay much more attention to their homes and are turning them into a reflection of their own personality.
With only 1.6% of the furniture market (a share that has fallen from 4.6% between 2006 and 2007), hypermarkets are nevertheless attempting to differentiate themselves. In February 2008, the supermarket chain Système U brought out a catalogue that was carefully organised around three to five major trends (depending on the format of their shops). For more than a year, four product managers sourced some 150 products in Asia, Europe and France, which then sold out in only three weeks. Système U is preparing a new operation for the second half of September with the stated aim of "maintaining our advantage in equipping people's homes, giving people something to dream about in a sluggish economic climate and making fashionable products accessible to all." Jean-Pierre Sauteieau, the director of home furnishings at Système U, is satisfied…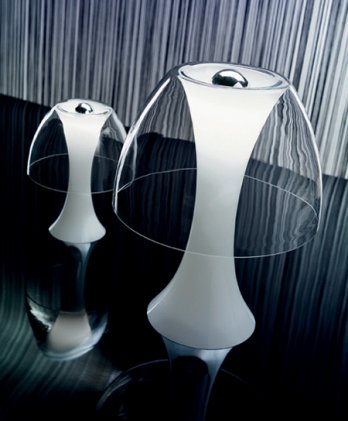 Oxygen de Majo
There's no question of compromising of the quality of the products: "The credibility of our supermarkets depends on it and client loyalty is fundamental for that." However, there is no aim to create a permanent home furnishings section for a simple reason of lack of space and of logistics.
The DIY retailers have 3.9% market share for furniture (in comparison, the upmarket furniture retailers have 4.4%) and they are unlikely to be satisfied with that. The new Castorama at La Défense (92) bears testimony to this and displays its desire to "expand beyond our initial DIY activity to help customers to improve their homes," says Véronique Deroubaix, the chain's commercial director. And even further than kitchen furniture, bathrooms, gardening and storage… The chain is genuinely popularity and this should enable it to guide the consumer in all his projects from decorating to the choice of cushions, perhaps even offering advisers (as seen on TV!).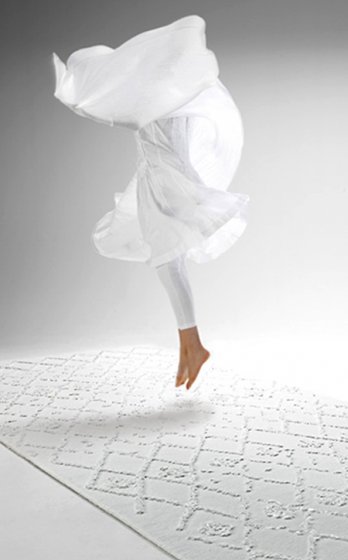 Design Elitiste/milan
The market potential of the home is attractive enough for Zara, the booming Spanish fashion retailer, to decide to invest in it. The wager seems to have paid off, even if their range of mainly decorative accessories has not always been that convincing; Zara Home, which was launched in 2003, now has 217 shops in 22 countries. Twelve outlets have opened in France since 2006 and Bordeaux, Paris and Strasbourg are programmed for 2008. The group Inditex, the champion of vertical integration, employs more than a thousand people to run Zara's decorating alter ego and between 65% and 75% of the products listed are textile.
The French success story Maisons du Monde has been growing steadily since 1996 under the leadership of its founder chairman and managing director Xavier Marie. Its flag now flies over 145 shops in France, 7 in Belgium, 4 in Spain and 2 in Italy. With turnover of 230 million euros and an operating profit of 16% in 2007, the chain obviously appealed to investors. So in April 2008, Apax Partners and LBO France joined together to acquire a majority stake.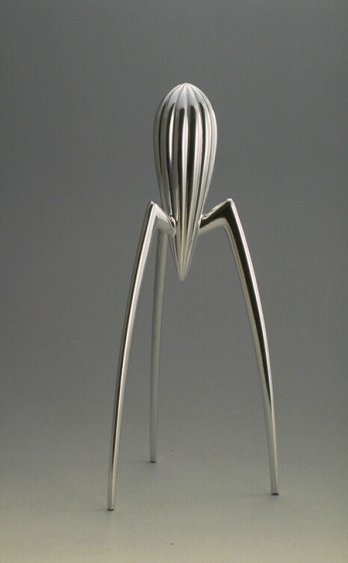 Presse-citron_Philippe Starck
A few isolated examples…
The above are profitable and dynamic chains that, above all, offer products that can be afforded by the great majority of the population. They do however surf on the trends of the moment (natural, ethnic, black and white,…), and there is hardly any (or no) promotion of named designers, to such an extent that Conforama, leader on the French market and the second largest furniture retailer in the world, decided to make a splash for its 40th anniversary by… calling on designers. "We wanted to express our identity through a special touch and surprise people," explains Laurent Mussigmann, COO of Conforama. A competition was launched among the students of Olivier de Serres at the Ecole Nationale Supérieure des Arts Appliqués et des Métiers d'Art at the end of December 2006.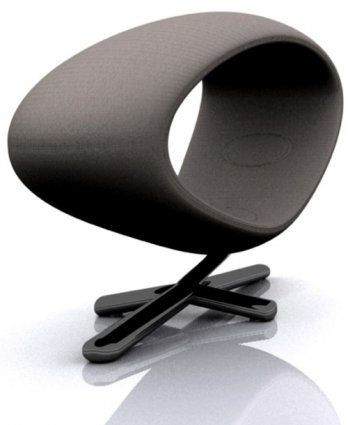 Fauteuil Manga_Umo Masada
The aims was to create lines that were "more trendy than designer, a connotation for which we have no legitimacy." Designed by groups of students and on sale as limited editions, Wing by Confo (01) and Slam by Confo (02), respectively inspired by baroque and by the garden, will be a success when they are available in shops in April 2008. We can predict that, after such a successful experiment, this idea will catch on permanently in the shops, this time with professional designers.
Has design for the masses at the beginning of the 21st century become so fearful that one has to go back to the daring-do of designers from the 70s? When Sacha Cohen rediscovers the original mould of the Tam Tam stool (of which 12 million were sold during the pop years), his idea of bringing it out again in 2002 is a big hit. Branex Design have now made more than a million mouldings of it and its creator, Henry Massonnet, was able to appreciate its renaissance before he died in 2005. "Sold for about twenty euros, this stool made of plastic moulded in France really is a product that is affordable and people tend to buy them in pairs," Virginie Cohen, head of sales, says proudly.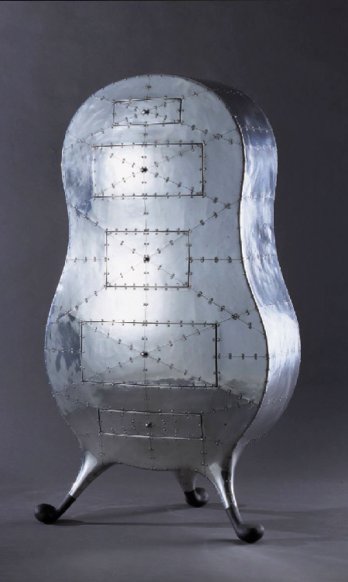 Pod of Drawers_Marc Newson
A musical speaker version (03), which will be on sale from September 2008, is already proving a huge success in the press. It is worth remembering that the El-Vis stool brought out in 2004 by Branex Design and designed by Cécile Troïtsky and Achille Habay, benefited from a VIA Project Grant in 2002.
95% of Habitat's collections are exclusive to the chain and mainly designed by the in-house design studio. Having arrived in 2007, Theo Williams has ten or so people under him and his first lines are due to come out for spring-summer 2009. Apart from the Very Important Products (04), a label that was launched in 2004 to celebrate the store's 40th anniversary and which has since then be regularly extended, "It's true that designers don't have much visibility in the shops," the communications department tells us. Habitat, a very urban chain, claims that it is going more upmarket to position itself as "masstige", a neologism that combines mass and prestige. "Anyone can buy something at Habitat, but not everyone can buy everything," Paul-Henri Cecillon, the managing director for France, subtly puts it.
But this is contrary to the company's founding principles expressed by Terence Conran: "The useful can be beautiful, the beautiful has to be affordable."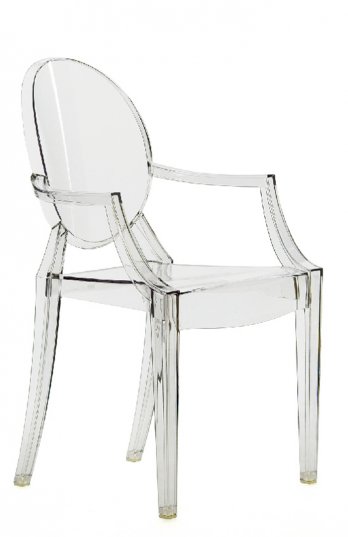 Louis Ghost by Philippe Starck
Activists and some solutions…
The florist Gaëtan Aucher and the architect Luc Moulin opened their shop, Fleux (05), in Paris in 2005 with the clear aim of "opening the avant-garde and the conventions of elegance to everyone". They are fiercely opposed to the idea that a whole section of the population should have no access to design and have to make do with bad copies… and they put their words into practice with products that range from € 2.50 to € 6,800. "There are also very interesting works by young designers whereas experienced designers have royalties that considerably increase the cost of production!" Fleux is fulfilling its mission to judge by its planned extension in January 2009 (from 300 m² to 800 m²).
Prince Impérial_Bonetti, Mattia Garouste, Elisabeth France
There are nevertheless some designers who have earned their stripes and fight for design that is available to everyone… One of them is Frédéric Périgot, chairman of the company of the same name, and he has announced a collection based on markets and travel that he will co-brand with André Putman. "If one of the first customers hears that beautiful products aren't reserved for an elite, then she's nostalgic about Prisunic." However, designers have to have been trained in industrial reality because "some young designers have no idea of the price their product would have to be sold at," worries Laurent Mussigmann, thinking of his project with the students who designed for Conforama. "They had to knuckle down to respect the specifications and the costs."
In the 80s, Colette Bel contributed to the development of Ecart International. Eight years ago, she founded the Limited & Unlimited agency whose aim is to present the know-how and products of its top-of-the-range manufacturer clients to buyers and architects. She speaks fluently about design and industrial rigour: "Two worlds that both need to exist… Lots of designers would be very keen on creating products for everyone. However, many manufacturers are reluctant to embark on projects without any guarantee of a return on their investment. The ideal scenario is a triangle: the retailer commits itself to marketing the product, the designer creates it and the manufacturer has the guarantee that his product will be sold."
Poltrona di Proust_Alessandro Mendini
An optimistic and realistic vision that echoes Philippe Starck's views (cf. Magonline # 35 of the Maison & Objet fair): "Dreams, vision, creativity – all of these are money-earners for manufacturers. This financial success is fundamental because it enables them to invest more in technology, which improves the quality of products at the same time as it brings down their prices." A recipe for a virtuous circle that opens up a vast market of democratic design…
In a similar vein, The Phone House has been selling, since 1st June 2008, a laptop computer sold for as little as 99 euros that is linked to an Internet subscription. This easy access to the Web has all it should take to win over the 45% of the French population who are not yet on-line.
Keith Haring's idea when he launched his Pop Shop in New York in 1986 was to make his designs (clothes, posters, etc.) available to everyone by selling them at low prices. Some people thought it was a scandal… Should art and design really remain the preserve of an elite?