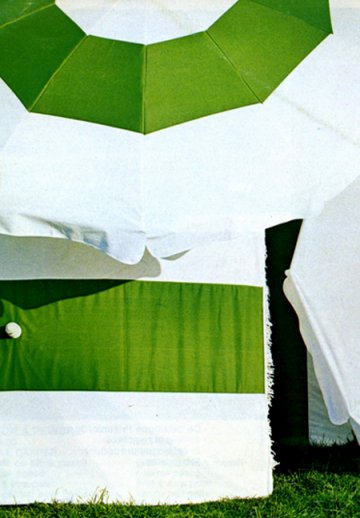 Prisunic and design
A unique adventure
Anne Bony + Yves Gradelet, August 4, 2008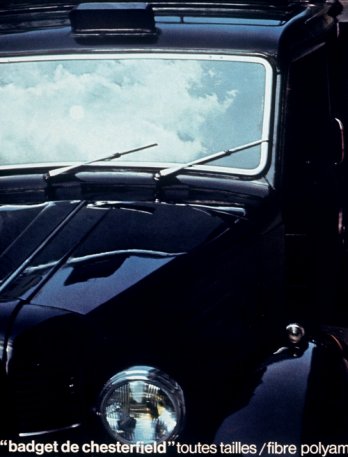 Prisunic & ledesign_M. Duffas
... Brings together some sixty pieces of furniture and household objects which evoke the excitement and novelty of the 60's youth revolution, with all of its radical changes and challenges. Innovation and audacity were blowing in the wind, and encouraging the day's designers to seek new sources of inspiration, both at home and abroad – new ideas, new materials and new manufacturing processes. No stone was left unturned in the search for unexplored directions and concepts which could give new shape and colour to the home environment.

PRISUNIC AND DESIGN, a unique adventure, illustrates the revolutionary way in which this dynamic company tapped the creative talents of the brightest French and foreign designers of the time, who were put to work under the sacred motto "style + quality + price".
PRISUNIC was also a pioneer in marketing its wares through a mail order catalogue, thus doing away with the need for the vast amounts of floor space required for furniture displays. This revolutionary step had the effect of creating a vast amount of extra sales area which, as soon as it was launched in April 1968, gave the company a crucial competitive edge.

When VIA set about recreating this fascinating adventure, with all its human, creative and industrial ramifications, it was realized that a simple exhibition catalogue would not be enough to reflect all that it contained. So it was decided to have the story told in a book entitled, like the exhibition itself, "PRISUNIC and design". The writer selected was Anne Bony, well known in France for the authorship of the collection "Les Années" (The Years), published by Editions du Regard. The book – a major reference work in its own right - is being brought out in partnership with Editions Alternatives of the Gallimard Group, and will be available for purchase, at a very affordable price, by early September.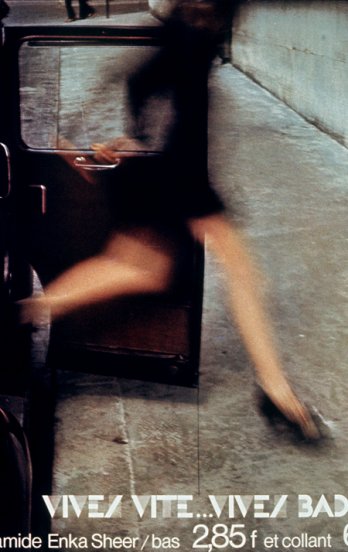 Prisunic & ledesign_M. Duffas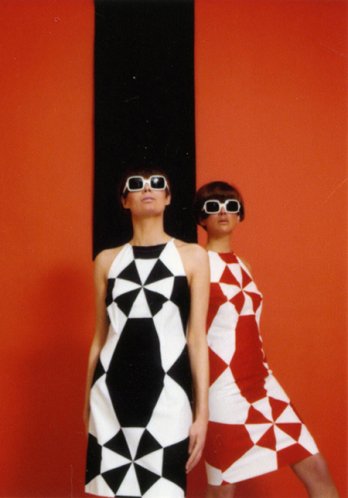 Studio Prusinic_prisunic & ledesign
"PRISUNIC AND DESIGN, a unique adventure" Prisunic's mail order catalogue, "Unique", is an icon of a bygone era. Launched in the heady springtime of the year 1968, it played a vital role in France's coming of age as a modern consumer society. In the midst of nation-wide strikes, it was a look forward to the innovative concept of "first equipment" products affordable for the average French family.

For the first time in furniture production and marketing, designs were entrusted to creative artists whose names would soon achieve fame, such as Marc Held, Gae Aulenti, Terence Conran, Marc Vaidis, Danielle Quarante, Jean-Pierre Garrault, … and sales were innovatively carried out through the company catalogue and mail order system. A total break was made by using a wide range of materials and techniques for the creation of a new habitat: inflatable plastic, fibre glass, polyurethane foam, thermoforming, and the novel use of brightly coloured industrial high-gloss paints. All these forms, models and materials enabled the designers to provide French families with furniture which was fully in sync with their up-to-date lifestyle. The irrepressible spirit of the 60's had come in from the street and was available on the shelf.
Some of these creations ended up in the homes of famous artists and personalities, such as the armchair/carpet created by Olivier Mourgue, which was purchased by the actress Jeanne Moreau, and the bed designed by Marc Held which was acquired by Karl Lagerfeld. A set of furniture made of fabric and tubes was chosen to grace her home by the writer Edmonde Charles-Roux.

Forty years later, VIA, as part of its mission to promote design applied to home environment, chose three genuine pioneers in the field to take charge of the exhibition: Francis Bruguière, Yves Cambier and Michel Cultru. Back in 1967, Francis Bruguière first conceived the idea of creating a furniture section in PRISUNIC, and to do it he called on René Preborski, Philippe Grummer, Yves Cambier and then Michel Cultru, who helped him develop the new PRISUNIC furniture catalogue.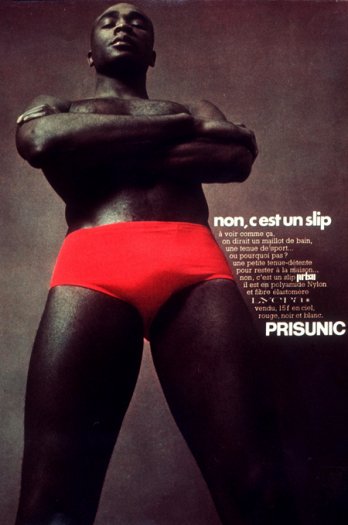 Prisunic&ledesign_M. Duffas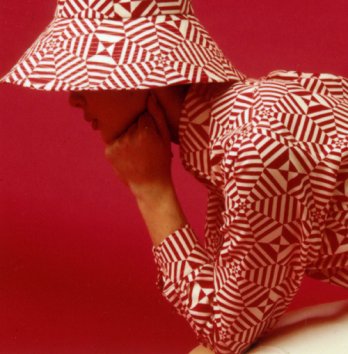 via_prisunic&ledesign_M. Duffas
prisunic&ledesign_Studio Prisunic
The idea for this revolutionary purchasing group was inspired by the work of Jeanine Roszé, an associate of Denise Fayolle. The initiative benefited from the enlightened support of Jacques Gueden, at the time the store's General Manager, and also from the close influence of Denise Fayolle, director of the integrated styling and advertising bureau which she created in 1957. Her simple motto was 'beautiful things don't have to cost more than ugly ones'. Later on, in 1968, Denise Fayolle, working
with Maïme Arnodin, created the still-famous MAFIA agency, at a time when new shopping centres were springing up, such as Parly II (in 1969) and Vélizy II (in 1972) near Paris. The PRISUNIC furniture catalogue acted as a real testing ground which paved the way for the arrival of Habitat in1973, followed by Ikea in 1981. In fact, it was the "Francis Bruguière - Michel Cultru - Yves Cambier" triumvarite which, after leaving Prisunic, launched Habitat in France.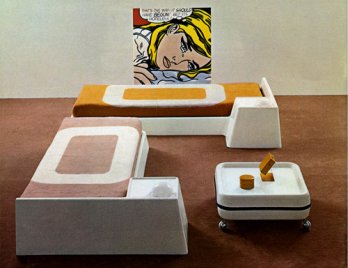 via_prisunic&ledesign_Studio Prisunic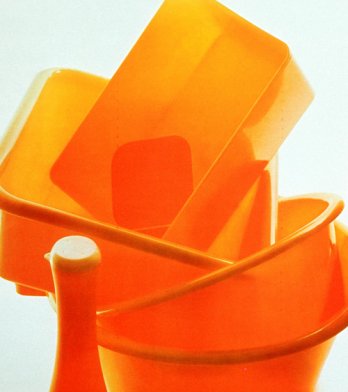 M. Duffas_prisunic&ledesign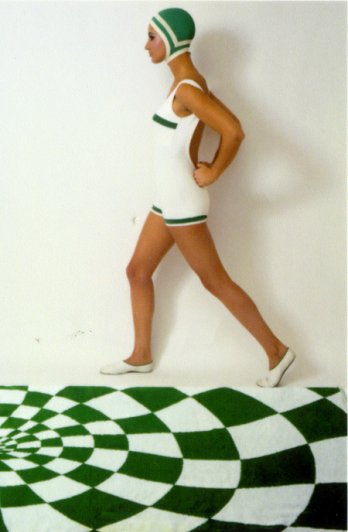 via_prisunic&ledesign_M. Duffas
The pieces displayed in "PRISUNIC AND DESIGN, a unique adventure" come from museums and private collections, while models no longer in existence have been meticulously reproduced especially for the show. There are also lithographs, numbered and signed by Alechinsky, Pierre Messagier… The exhibition, designed by architect and stage designer Yves Gradelet (VIA), evokes the crucial role played by this ingenious experiment, at a major turning-point in the history of household furnishing design. It also brings us up to the present day and current ways of seeing the democratization of furniture design.
In order to share this unique experience, VIA and the Maison&Objet salon will be presenting to professionals, from France and abroad, a temporary and specific exhibition. It will be held during the next session of the fair, from 5th to 9th September 2008, and installed at the entrance to Hall 6. The exhibit will include emblematic pieces taken from the Prisunic catalogue, all of them created by the great designers of the times. It is our hope that this exhibit will give our foreign guests a chance to gain deeper insights into an amazingly creative period which was so crucial for the history of French design.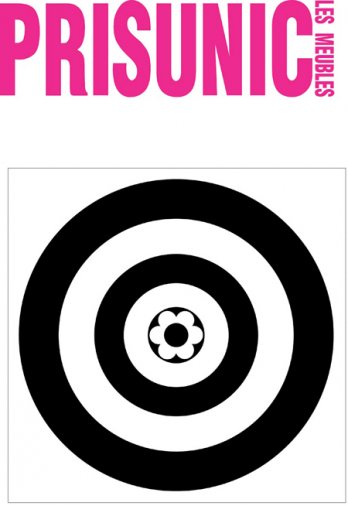 Studio Prusinic_prisunic & ledesign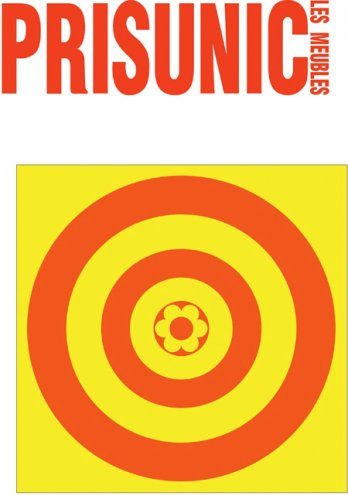 Studio Prusinic_prisunic & ledesign
Through November 30, 2008
www.via.fr