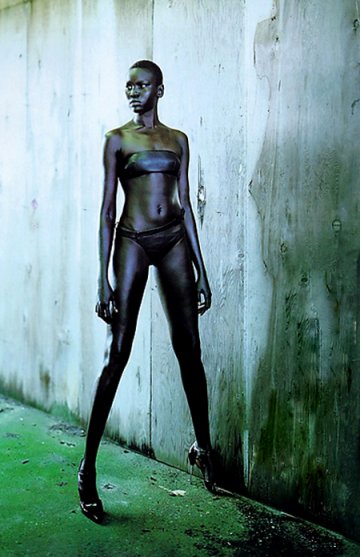 Alek Wek
The Queen of Dinka tribe
N.Y.M., September 28, 2015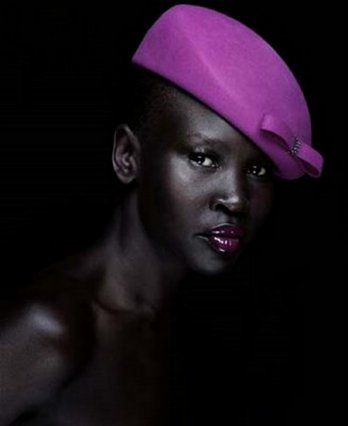 Alek Wek by Olivier Rauh
PORTRAIT EXPRESS

I was born - 1977 -, the seventh of nine children, in a little town called Wau. Alek means "black spotted cow", a symbol of good luck for my people, the Dinka. I got my long body from my father – I'm 5ft 11in tall – and my mother gave me my smile. My inky skin came from both of them. My people have lived in the southern Sudan for thousands of years. The main thing to understand about my country is that it has always been split between the Islamic Arab north and the animist and Christian south. The British, who ruled until the 1950s, governed north and south separately; but, just before independence, they gave in to pressure from the Islamic leaders in the north to unite the country. The northern government proceeded to impose Islamic culture on the southern people, and a brutal civil war broke out. It lasted until 1972 when both sides signed an accord guaranteeing autonomy for the south. I was born five years later. When Elle chose Alek Wek for the cover of their November 1997 issue, they were taking what many magazines considered a risk: a dark-skinned African girl on your cover did not, theoretically, sell issues. The result, however, was monumental reader response with letters-to-the-editor from women and men ecstatic about seeing the standards of beauty in fashion redefined.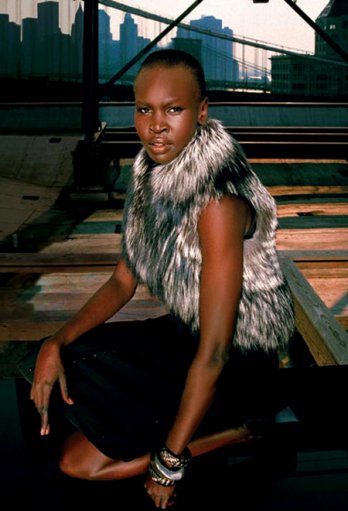 Alek Wek_TC Reiner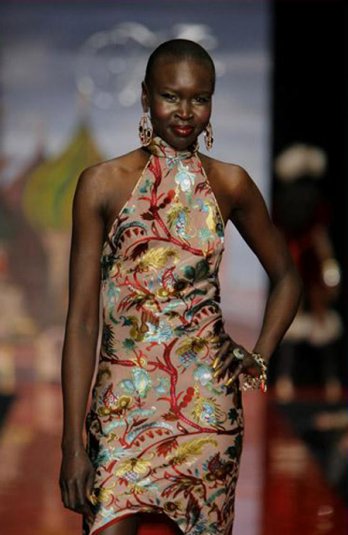 Alek Wek_CD_Spring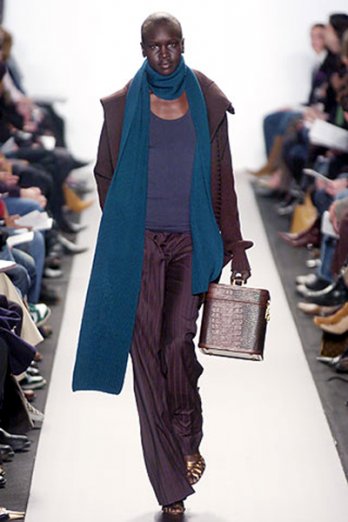 Alek Wek_Marcio Madeira
Born in Southern Sudan, Alek was raised as a part of the Dinka tribe. At fourteen the civil war forced her to flee to London with her younger sister, where they were later joined by their mother and siblings. It was in London, at a street fair, where Alek was discovered. She launched a career in modeling that has since named her: "Model of the Decade" by trend-setting i-D magazine; one of People magazine's "50 Most Beautiful People" in May of 1999 as well as one of the "50 Most Influential Faces in Fashion" according to i-D and Frank magazines.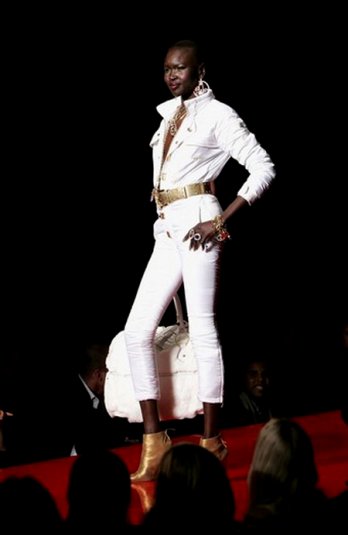 Alek Wek for Kimora Lee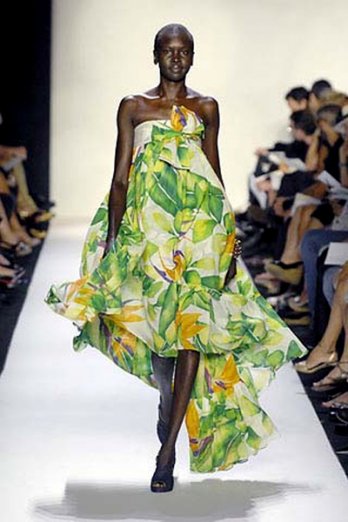 Alek Wek_Diane von Furstenberg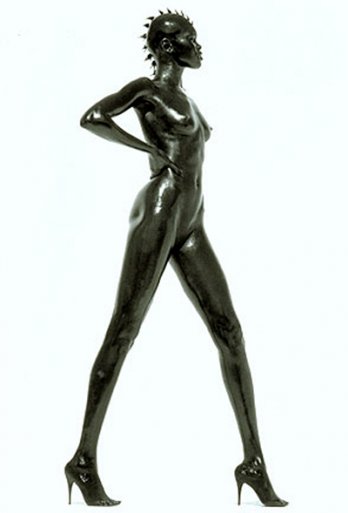 Alek Wek by Herb Ritts
She speaks in New York area schools to bring attention to the famine in Southern Sudan and to educate children on the importance of nourishment, in addition to helping to launch the Bracelet of Life campaign in conjunction with Medicins Sans Frontiers/Doctors Without Borders. She has also worked closely with AIDS awareness benefits, children's charities and breast cancer research.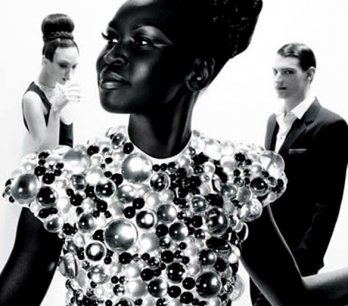 Alek Wek_Stylistics
Alek Wek_Roger Pratt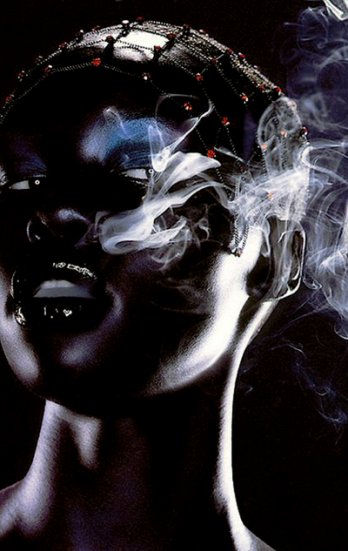 Alek Wek
Alek has worked with the most talented photographers including Steven Meisel, Mario Testino, Bruce Weber, Herb Ritts, Annie Liebovitz, and has appeared on the covers of prominent international magazines: Elle, i-D, Dutch, Essence, Russian L'Oficiel, London Style, Deutsch and New York magazines Alek is also in constant demand on the runway circuit for such top fashion houses as Calvin Klein, Michael Kors, Christian Dior, Gucci, Fendi, Jean Paul Gautier, Vivienne Westwood, Chanel, John Galliano, Alexander McQueen, Ralph Lauren, Donna Karan, and Helmut Lang. Judging by the enormous success of her special line of handbags (Alek Wek 1933); Alek is poised to become a force to be reckoned with on both sides of the fashion business. In July 2008, she appears in the all-black Italian Vogue issue, photographed by Steven Meise.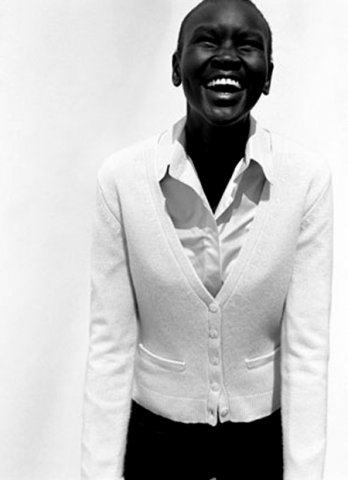 Alek Wek_Michael Thompson
Alek Wek
www.Wek1933.com