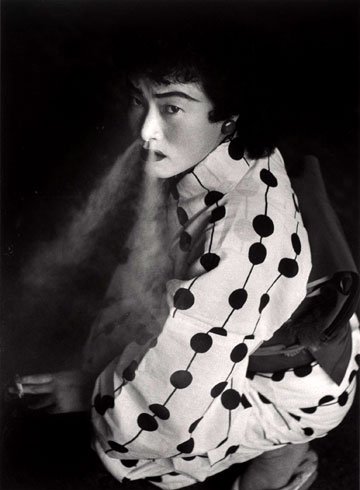 Shomei Tomatsu
Skin of the Nation
S.F.M., February 17, 2007
Born in 1930 in Nagoya, Japan, Tomatsu is internationally recognized as that country's most innovative and important photographer of the postwar period (1950–70s). His work was central to the landmark 1974 exhibition New Japanese Photography at the Museum of Modern Art, New York, as well as the 1979 exhibition at the International Center of Photography, Japan: A Self-Portrait. He has been recognized and celebrated in many exhibitions within Japan and has been widely published there. He is the author of more than twenty books, including 11:02 Nagasaki (1966), Nippon (1967), I Am a King (1972), Okinawa, Okinawa, Okinawa (1969), The Pencil of the Sun (1975), and Oh! Shinjuku (1969).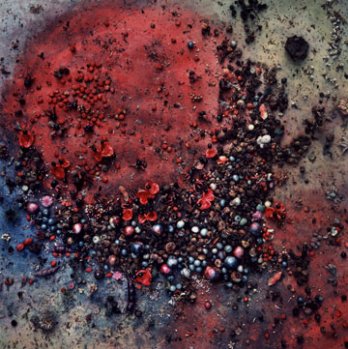 Shomei Tomatsu_Golden Mushroom_Nagasaki_Skin of the Nation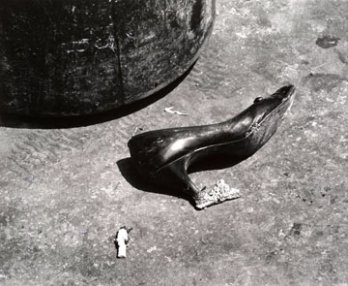 Shomei-Tomatsu_Untitled
Despite this substantial record of exhibitions and publications, no Western museum has given Tomatsu's large body of work sustained attention until now. In 1999, the Japan Society and SFMOMA jointly presented
Stray Dog,
a critically praised retrospective of the work of Tomatsu's best-known protégé, Daido Moriyama. The current Tomatsu project follows directly from the Moriyama exhibition and is one of this decade's most important Western presentations of a modern Japanese artist's life work. Together, the two retrospectives represent the most significant critical work of individual Japanese photographers to be shown outside Japan.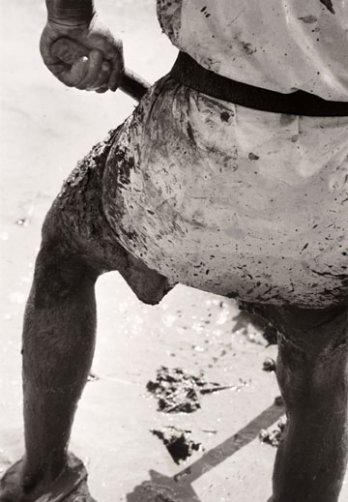 Shomei-Tomatsu_Untitled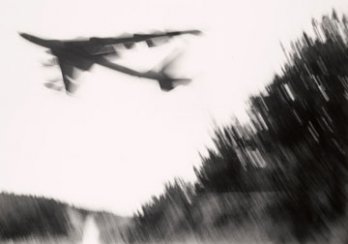 Shomei-Tomatsu_Untitled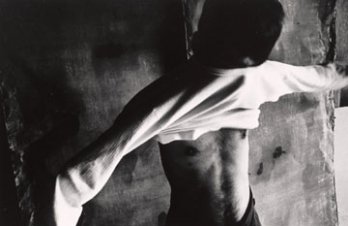 Shomei-Tomatsu_Hibakusha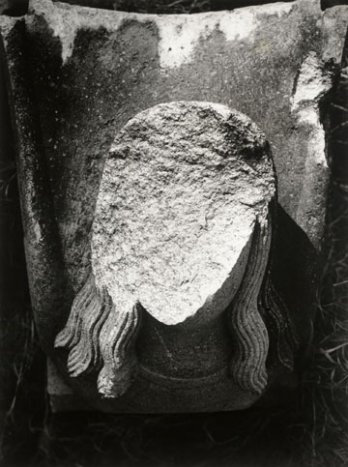 Shomei Tomatsu_Statue of an Angel
Tomatsu made his first pictures on aerial reconnaissance film that his brother, a military journalist with the Japanese imperial army in China, brought back in a looted cache of army photographic supplies. During the early 1950s, he produced small photographic books and essays on the impoverished life of the postwar period in which his characters were wounded soldiers, potters, flooded-out peasants, and the students at a school for the children of garbage-bargemen. His work was first interpreted as close to photojournalism, but Tomatsu chafed against the genre's narrative conventions and quickly moved toward creating images of mysterious, symbolic power that would bring about a radical turn in Japanese photography and emphasize the value of art over journalism, humanity over ideology.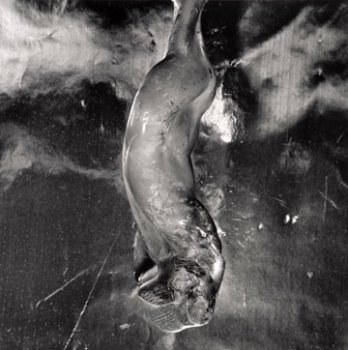 Shomei-Tomatsu_Bottle Melted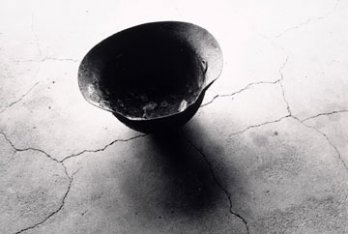 Shomei-Tomatsu_Steel Helmet
At the end of the 1950s, Tomatsu participated in the seminal Junin no Me (Eyes of Ten) exhibitions and founded the photographic agency Vivo with Kikuji Kawada, Eikoh Hosoe, and others. Vivo created the most fertile, inventive energy in camerawork of the coming decade, and the Vivo photographers were published several times each year in the great photographic magazines of the period. Shoji Yamagishi (1928–1979), editor of Camera Mainichi, became a passionate champion of the agency's work and its most important critic. By the mid-1960s, Tomatsu emerged as one of the most important figures in a new school of contemporary Japanese photography that included Moriyama, Masahisa Fukase, and Eikoh Hosoe.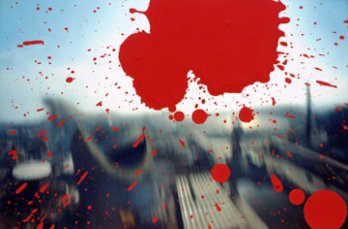 Shomei-Tomatsu_Japan World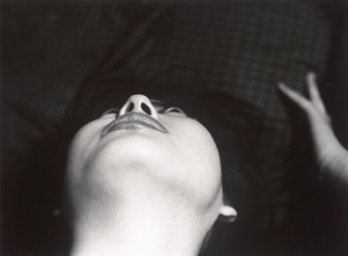 Shomei-Tomatsu_Untitled
Others that developed in Tomatsu's circle of influence include his friends and protégés Nobuyoshi Araki, Kikuji Kawada, Takuma Nakahira, and the younger Miyako Ishiuchi. This generation of photographers, born in the 1930s, was raised under Japan's militarist regime and came of age amid war, defeat, and devastation; Tomatsu would later speak of himself as a member of a "beliefless generation," holding contempt for Japan's past and despair for its future. His colleagues in Shomei Tomatsu: Skin of the Nation/page 3 other media have included the filmmaker Nagisa Oshima, the theater director Shuji Terayama, the butoh dancer Tatsumi Hijikata, and the novelist Kobo Abe.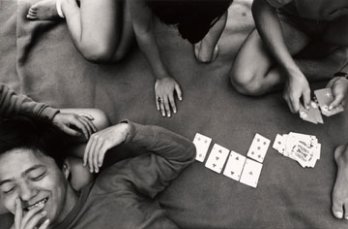 Shomei-Tomatsu_Card Game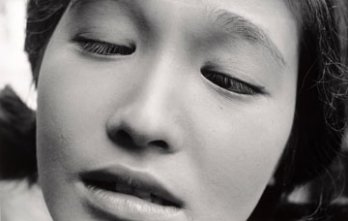 Shomei-Tomatsu_Eiko Oshima
Tomatsu's work is distinguished by its fascination with immediate experience, a passion for the tangible and physical that amounts to a belief that we can only trust what we can hold in our hands and a fierce rejection of sentimental pieties and received ideas. Though his work has documentary aspects, it is far more concerned with evoking the anxiety, exhilaration, surprise, and sorrow that pervades everyday life in an ever-changing Japanese landscape. Combining his original surrealist and realist impulses into a single creative stream, Tomatsu creates images both lyrical and uncanny, and strongly connected to the larger avant-garde culture and the dramatically changing social and political scene.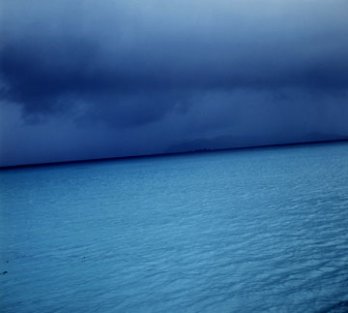 Shomei-Tomatsu_Untitled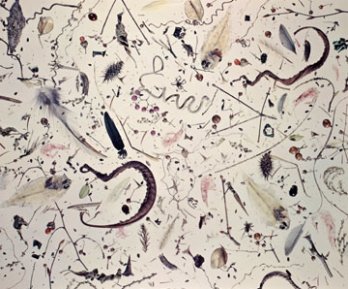 Shomei-Tomatsu_Ruinous Garden
www.galerierudolfinum.cz