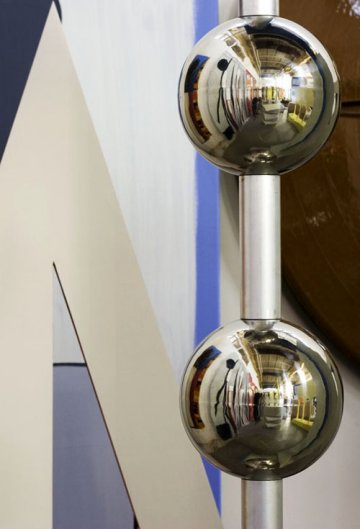 Thomas Scheibitz
About 90 elements/TOD IM DSCHUNGEL
Valerio D'Alimonte, June 30, 2008
Thomas Scheibitz's (born in 1968 in Radeberg) works walk the line between abstract and figurative art, drawing their sources from a constantly expanding visual archive that the artist has developed over many years in the form of an image bank. This image bank is a collection of elements as varied as newspaper and magazine cuttings, images taken from illustrated books, Japanese comic strips, shots from Hollywood films or historic etchings. The forms that the artist selects from this wide range of sources are reinterpreted in a style close to abstract art and per¬vade his works like so many leitmotivs.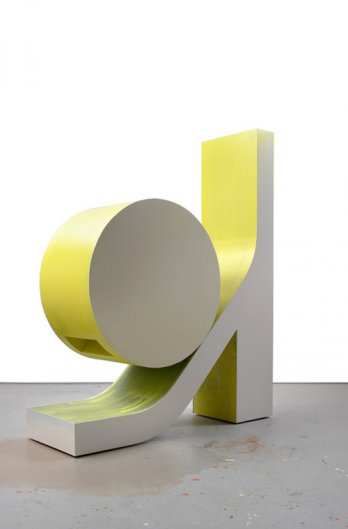 Thomas Scheibitz_Captain Amely
The very elaborate compositions of Thomas Scheibitz's works are reminiscent of a juxtaposition of forms evoking architectural works, volumes, enigmatic symbols or even typograph¬ic elements. These forms behave as symbols that appear to have lost their significance. Each work is the product of a long labour-intensive process. The artist is always involved with several paintings at once and moves back and forth between working directly on canvas and experimenting with different options on photographs, which document the various stages. The accumulation of paint layers also highlights the production process underlying his works. Thomas Scheibitz's method oscillates between being tightly in control of all the stages while granting a significant playing field to intuition, engendering works featuring sober forms enlivened by more expressive gestures.
Thomas Scheibitz_The yellow kid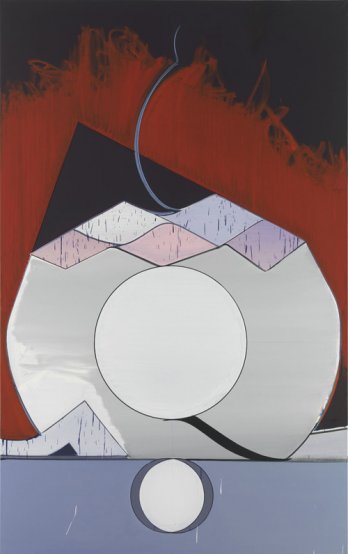 Thomas Scheibitz_Tonika, 2006
The title of the exhibition,
about 90 elements/TOD IM DSCHUNGEL
, emphasises the art¬ist's interest in the relationships between science and art. The ninety elements refer to the periodic table which lists all the natural chemical elements present on earth, translating the desire of man to classify what surrounds him. The expression "death in the jungle", for its part, alludes to a film by German film director Werner Herzog, in which a scientist look¬ing to uncover the secrets of the jungle finally demonstrates the impossibility of control¬ling nature through traditional organisation systems. Just like the natural world, Scheibitz's works retain their secret: the ideas they express do not refer directly to the tangible world and their language transcends that of words. Thomas Scheibitz seeks to highlight the principles that govern our supposedly well-ordered world, transforming them into abstract scenes to reveal the often unpredictable character of the world that surrounds us. Thomas Scheibitz studied at the Dresden Academy of Fine Arts, where in-depth discussions on the medium of painting had a key influence on the artist's working methods. His activi¬ties as both painter and sculptor cannot be separated.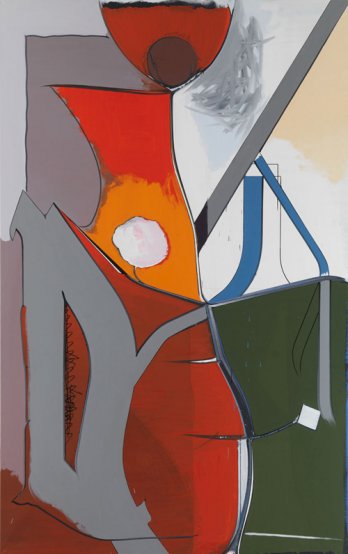 Thomas Scheibitz_One Man Band, 2007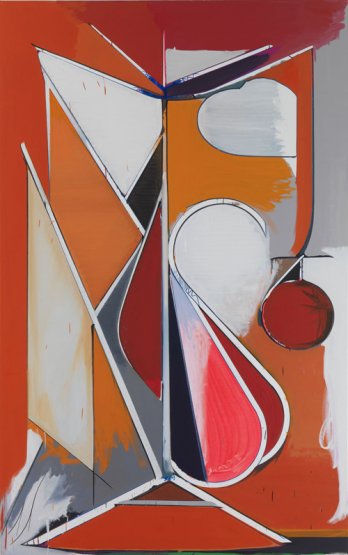 Thomas Scheibitz_Kapital II, 2007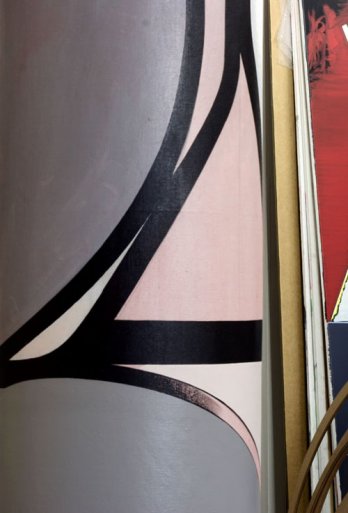 Thomas Scheibitz_works
He has created numerous sculptures by first building a scale model before making the sculptures from fibreboard and redoing their surface by painting it. He plays with the effects of flatness and spatiality in his sculptures, as he does in his paintings. The two genres oscillate between two- and three-dimensionality. Light and shadow are often given a pictorial character in his sculptures, while several of his paintings feature disconcerting perspectives. Some of his sculptures resemble folded paintings, while his paintings evoke flattened spatial structures. The vocabulary closely linked to that of his sculptures.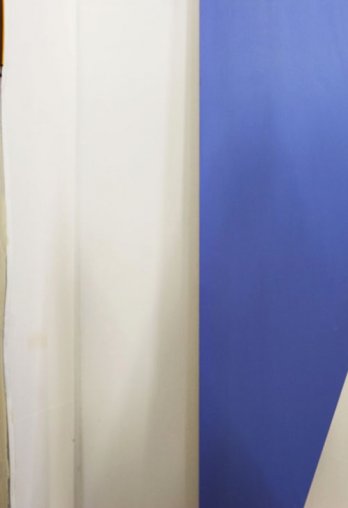 Thomas Scheibitz_works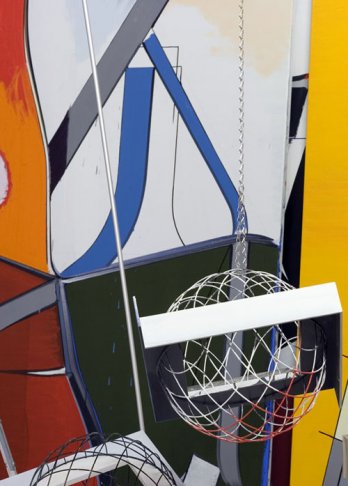 Thomas Scheibitz_works
Through September 22, 2008
www.mudam.lu