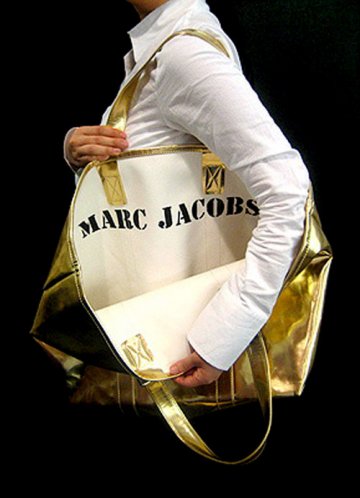 Marc Jacobs
The ace of spade of Louis Vuitton
Maureen S., June 9, 2008
Marc Jacobs
Marc Jacobs (b. 1963), the most influential stylist of his generation, works on two fronts: for his own line in his Soho studios, and as creative director of the Parisian design house Louis Vuitton. The contrast is striking between the rigorous structure of the latter, the world's number one luxury house, and the laid-back personality of Marc Jacobs. In 1998 Jacobs created Vuitton's first ready-to-wear line, while revolutionizing luxury collections with his collaborations with artists. The diversity of his muses, his system of inspiration, his cosmopolitan and uncomplicated work methods are diametrically opposed to Parisian traditions. But it works!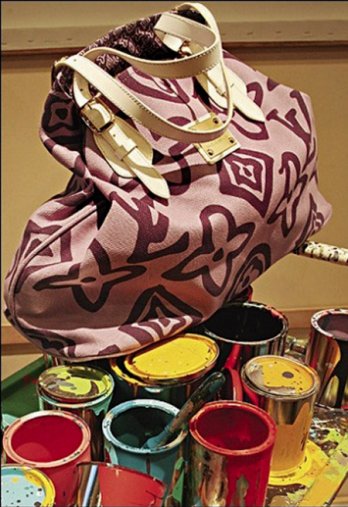 Louis Vuitton by Marc Jacobs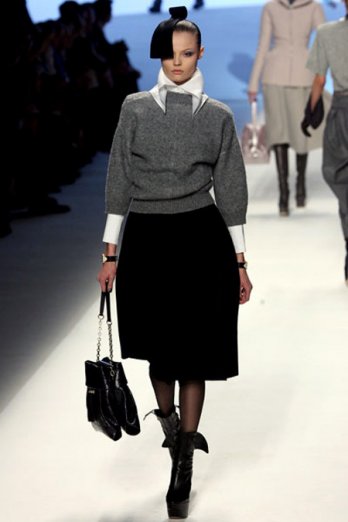 Louis Vuitton by Marc Jacobs_Collection 2008
Marc Jacobs is an acclaimed fashion designer who has worked his way to the top of his field. Born in 1963, Marc Jacobs attended the High School of Art and Design and graduated in 1981 before going on to pursue his craft more professionally at Parsons School of Design in New York City. While he was a student at Parsons, Jacobs won the coveted Gold Thimble Award in 1984. While he was still enrolled in classes at Parsons, Marc Jacobs designed and later sold a line of hand knit sweaters. In 1984, he also formed a solid partnership with Robert Duffy and today Jacob Duffy Designs Inc. continues to operate.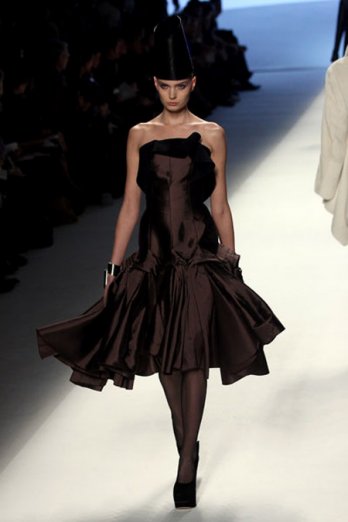 Louis Vuitton by Marc Jacobs_Collection 2008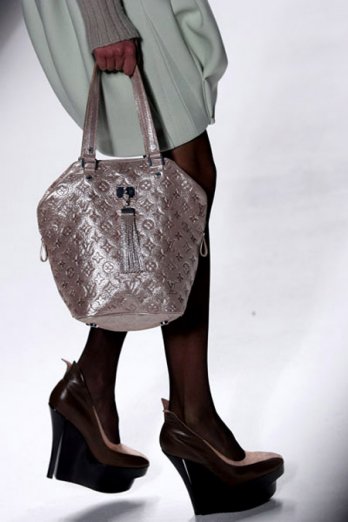 Louis Vuitton by Marc Jacobs_Collection 2008
Marc Jacobs and Heidi Klum
1987 brought with it a very notable award and one that Marc Jacobs had certainly earned. The Council of Fashion Designers of America adorned Jacobs with the Perry Ellis Award for New Talent. In 1992, the council gave Jacobs another honor when he won the award for The Women's Designer of the Year Award. After graduating from Parsons, he designed what was considered the "grunge" collection for Perry Ellis. It was cause for his immediate termination. Today, Marc Jacobs has a well-respected position with Louis Vuitton. He is the artistic director and has been there since 1997.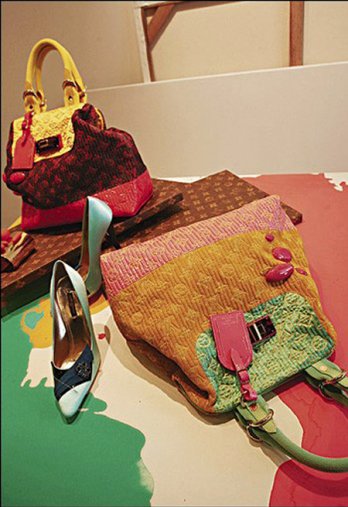 Louis Vuitton bags 08 by Marc Jacobs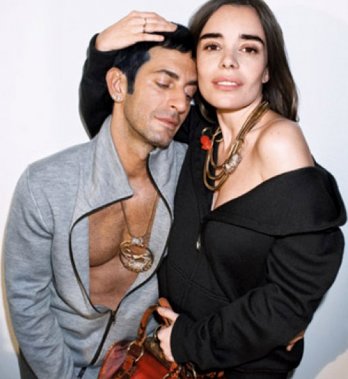 Marc Jacobs & Elodie Bouchez