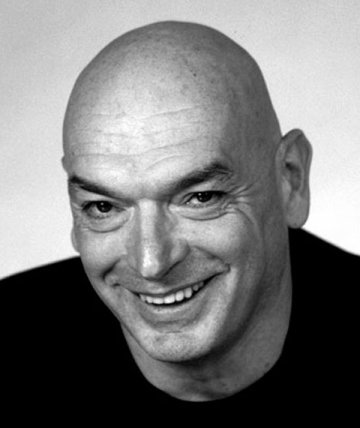 Jean Nouvel
I believe the architect is a man who says something
Keith H. Walker + Charlotte Huisman, April 7, 2008
Jean Nouvel_53 West 53rd Street, New York
Jean Nouvel (62-year old) who came to international attention with the completion of his Institut du Monde Arabe (usually referred to as IMA) in 1987 as one of President Francois Mitterand's Grands Travaux in Paris, now has several projects in the United States, including the Guthrie Theater in Minneapolis completed in 2006, a 75-story tower (Tour Verre) next door to MOMA in New York, and recently announced plans for a high rise condominium (Suncal Tower) in the Century City district of Los Angeles. In Europe, some of his other important works are the Cartier Foundation for Contemporary Art (Paris 1994), the Branly Museum (Paris 2006), the Agbar Tower (Barcelona 2005), a Courthouse (Nantes 2000), a Cultural and Conference Center (Lucerne 2000), an Opera House (Lyon 1993), and Expo 2002 (Switzerland). Also currently under construction is a concert hall in Copenhagen. Although the bulk of his work is in France, he has designed projects all over the world, including Japan, Spain, England, the Netherlands, Austria, Italy, Czech Republic, Germany, Belgium, Luxembourg, Korea, Mexico, Israel, Brazil, Qatar, Lebanon, Cyprus, Iceland, UAE, Taiwan, Malaysia, Portugal, Kuwait, Morocco, Russia and the U.S. - well over two hundred in all.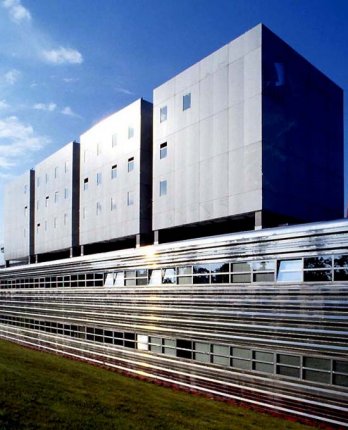 Jean Nouvel_Institut du Monde Arabe_Paris
Of the many phrases that might be used to describe the career of architect Jean Nouvel, foremost are those that emphasize his courageous pursuit of new ideas and his challenge of accepted norms in order to stretch the boundaries of the field. For over 30 years, Jean Nouvel has pushed architecture's discourse and praxis to new limits. His inquisitive and agile mind propels him to take risks in each of his projects, which, regardless of varying degrees of success, have greatly expanded the vocabulary of contemporary architecture. Since establishing his Paris-based practice in the 1970s, Nouvel has pushed himself, as well as those around him, to consider new approaches to conventional architectural problems.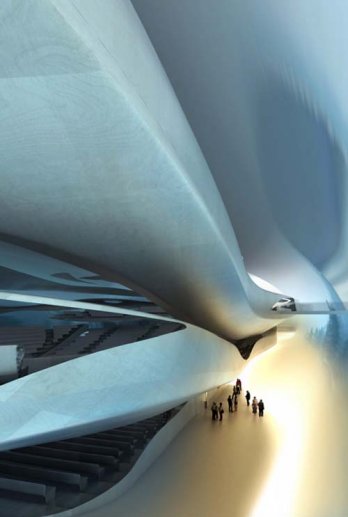 Jean Nouvel_Philharmonique de Paris
He is not interested in a unified approach or accepted typologies. He likes ruptures of scale and form that move the viewer from one aesthetic sensibility to another. "I am glad if a project can be ten thousand projects simultaneously," Nouvel has said. The manipulation of light and of layers of transparency and opacity are recurring themes in Nouvel's work. His Institut du Monde Arabe (Arab World Institute), built in Paris 1987, was designed with adjustable metal lenses embedded in its south-facing glass façade to control light to the interior, a modern twist on traditional Arab latticework. His Tour Sans Fins (Endless Tower) was selected as the winning entry of a 1989 competition to construct a skyscraper in the La Defense area near Paris. More important than the height of the proposed 400 - meterhigh structure, intended, at the time, to be the tallest tower in Europe, was the building's skin, which changed materials as it progressed upward - from granite to aluminum to stainless steel to glass -becoming increasingly diaphanous before disappearing into the sky. Here, as with the KKL Luzern (Cultural and Conference Center) of 2000 in Lucerne and the Fondation Cartier pour l'art Contemporain (Cartier Foundation for Contemporary Art) of 1994 in Paris, dematerialization is made palpable.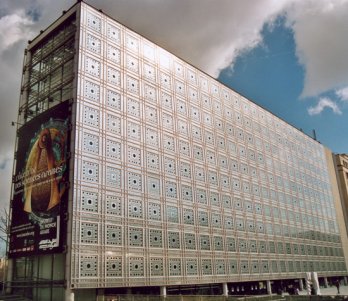 Jean Nouvel_Institut du Monde Arabe_Paris
Jean Nouvel_53 West 53rd Street, New York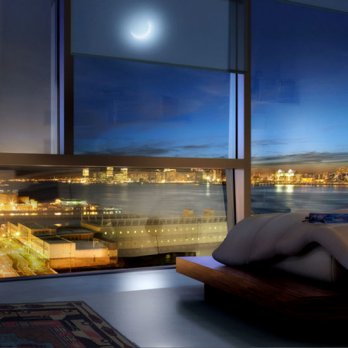 Jean Nouvel_19th, New York
For Nouvel, in architecture there is no "style" a priori. Rather, context, interpreted in the broadest sense to include culture, location, program, and client, provokes him to develop a different strategy for each project.The iconic Guthrie Theater (2006) in Minneapolis, Minnesota both merges and contrasts with its surroundings. It is responsive to the city and the nearby Mississippi River, and yet, it is also an expression of theatricality and the magical world of performance. In his recently completed Musée du Quai Branly (Quai Branly Museum) for Paris's significant collection of indigenous art of Africa, Oceania, Asia, and the Americas, Nouvel designed a bold, unorthodox building with unusual spaces in which objects are displayed - and understood - in new ways. Many of the materials used in the interiors, including wall and ceiling decorations by native artists, evoke the countries of their origin. "Since the beginning of his architectural career in the 1970s, Frenchman Jean Nouvel has broken the aesthetic of modernism and post-modernism to create a stylistic language all his own. He places enormous importance on designing a building harmonious with its surroundings," said Bill Lacy in his book, One Hundred Contemporary Architects. Lacy, who was executive director of the Pritzker Architecture Prize from 1988 until 2005 when he retired, continued, "In the end that building's design may borrow from traditional and nontraditional forms, but its presentation is entirely unique." The Arab World Institute is just one of more than two hundred projects by Jean Nouvel that the Pritzker Architecture Prize Jury has singled out in its formal citation. The Guthrie Theater in Minneapolis, Minnesota is another of the projects mentioned in the citation.
Jean Nouvel_19th, New York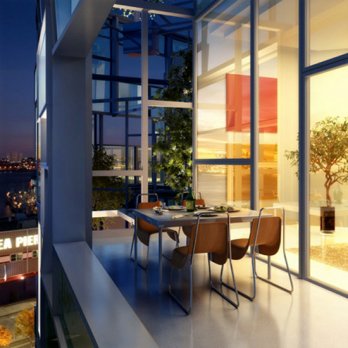 Jean Nouvel_53 West 53rd Street, New York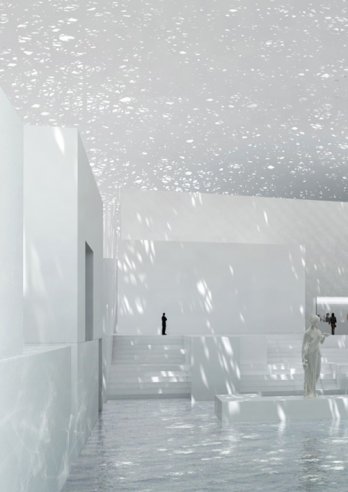 Jean Nouvel_Louvre_Abu Dhabi
Nouvel was born in Fumel in southwestern France in 1945, the son of Roger Nouvel, a history teacher who went on to become the chief county school superintendent, and Renée Nouvel, a high school English teacher. His father's duties in administration required them to move around frequently, and by the time Jean was eight, they moved to Sarlat, a place Nouvel characterizes as a "medieval town with a lot of architecture." In those years, he confesses he often slipped out to go to the cinema, an influence that would become important in later years. He was sixteen before one of his professors taught him to draw and truly introduced him to the arts. Up to that time, his parents had placed great emphasis on mathematics and languages. He feels that they were steering him toward a career in education or engineering. When he told them he would like to attend the Beaux Arts school, they objected. A compromise was reached that he would study architecture because being an artist was too risky. Although he failed an entry exam for a school in Bordeaux, when he was twenty, he went to Paris and won first prize in a national competition to attend Beaux Arts there. To earn money while going to school, he took a job in the architecture practice of Claude Parent and Paul Virilio. After being with them for only a year, he was made project manager for an eighty unit apartment complex. By the time he was 25, he had finished school and had his own office in partnership with François Seigneur. Nouvel credits Parent with guiding jobs to his fledgling office, and perhaps even more importantly, with recommending him for the job of director of the Paris Biennale, which allowed Nouvel to design exhibits for some fifteen years, and make many contacts in the art and theater worlds.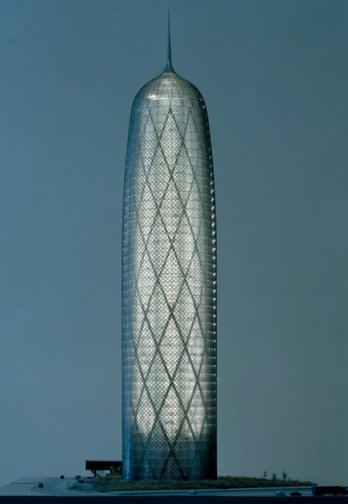 Jean Nouvel_Tour Abu-Dhabi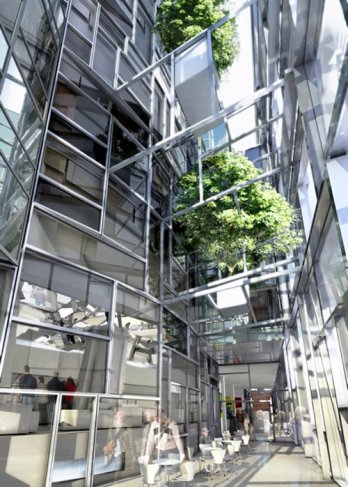 Jean Nouvel_19th, New York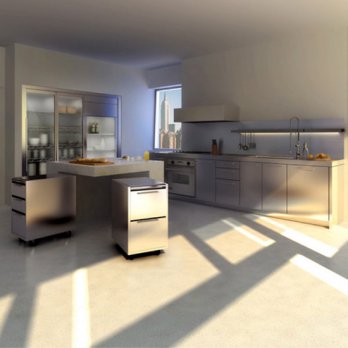 Jean Nouvel_19th, New York
From 1972 to 1984, Nouvel was successively associated with Gilbert Lezenes, Jean-Francois Guyot and Pierre Soria. In 1985, he concurrently founded Jean Nouvel et Associés with three of his junior project architects: Emmanuel Blamont, Jean-Marc Ibos and Mirto Vitart. In 1988, he formed with Emmanuel Cattani, JNEC. Some six years later, in 1994, he created his current firm, Ateliers Jean Nouvel, with Michel Pélissié. His main office in Paris today consists of some 140 people, one of the largest architectural practices in France. In addition, Ateliers Jean Nouvel has site offices in London, Copenhagen, New York, Rome, Madrid and Barcelona. They count over 40 active projects in 13 countries. The firm has built museums, concert halls, conference centers, theaters, hotels, collective housing, office buildings, commercial centers, and private residences around the world. Jean Nouvel has two sons with Odile Fillion, who is a film maker. Bertrand, his first born in 1979, is currently doing his post doctorate work in computer science at the University of Chiba in Japan. Pierre, who was 11 born in 1981, is a director, producer and theater designer at Factoid, his own company. Jean Nouvel also has a daughter, Sarah, born in 1994 to his second wife, Catherine Richard. He currently lives with the Swedish architect Mia Hagg whose practice called Habiter Autrement (HA) is in Paris.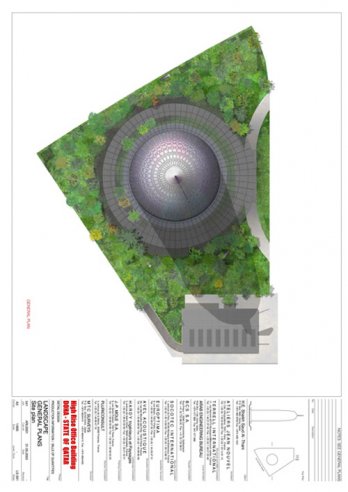 Jean Nouvel_Projet's sketches
www.jeannouvel.com