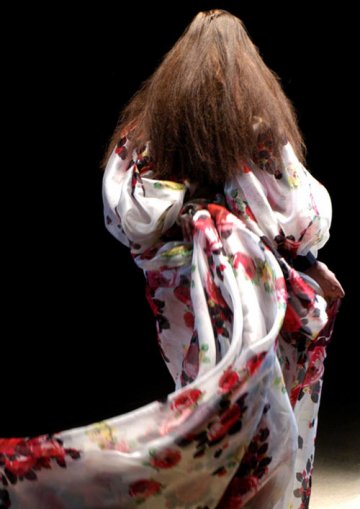 Antonio Marras
The man behind the new Kenzo's Woman
K. Tadaka, March 17, 2008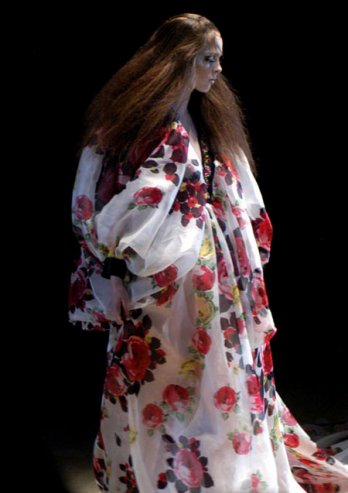 Kenzo par Antonio Marras
"What I admire about Kenzo is its modernity, its creation of a universe that is at the same time so unified and varied. I love this personal approach to mixing genres and styles that would appear very different, but become natural and poetic in their combination."

"Designing for Kenzo, evokes strong emotions, a real challenge".
And so this impassioned designer and Kenzo embark upon an exciting new creation...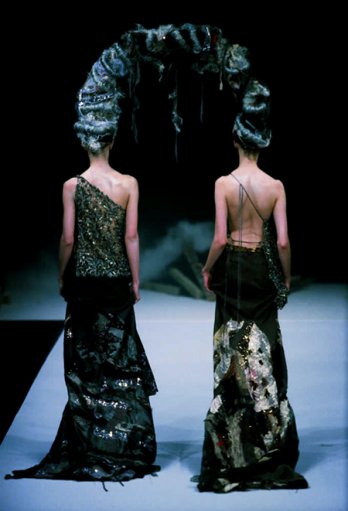 Antonio Marras
Antonio Marras, the Artistic Director for Kenzo Woman, presented his first collection for the brand in March. Inviting us into his creative world. Everything begins with the story of a family…and fashion. Born in 1961 in Alghero in Sardinia, Antonio Marras very early became familiar with the world of ready-to-wear at the family's fabric store. It subsequently became a clothing store that he himself managed starting in 1983. At the age of 14 he accompanied his father to Milan to buy merchandise and discovered Elio Fiorucci's bazaar, a veritable Ali Baba's cave brimming with every imaginable type of clothing and accessories from the world over. This was his first "awakening" to the world of fashion.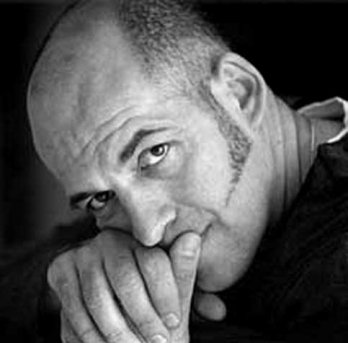 Antonio Marras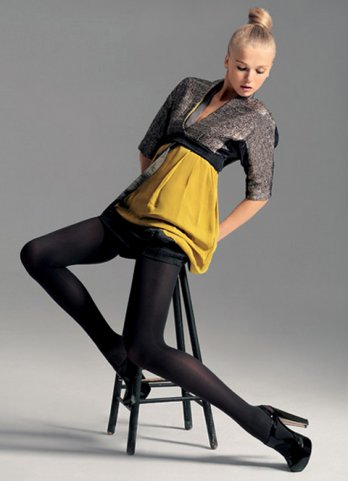 Antonio Marras
In 1987 his wife Patrizia convinced him to design his first ready-to-wear collection, called "Piano piano dolce Carlotta". For the next ten years he created a series of collections and enjoyed success as an advisor to major Italian fashion groups. Wanting to launch his own brand, in 1996 Antonio Marras entered the world of haute couture, where he could experiment freely. At his Alghero workshop he reworked vintage clothing and precious fabrics to create unique handmade pieces that were presented at his first fashion show cum narrative in Rome.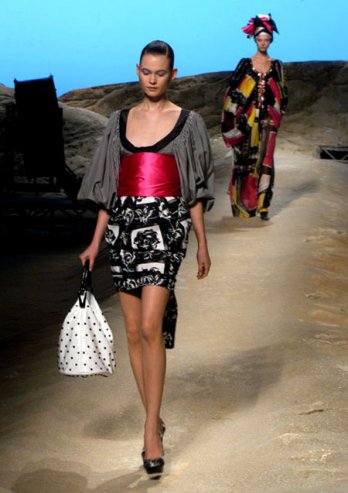 Kenzo par Antonio Marras
After three shows he became convinced that his haute couture creations could be transposed to ready-to-wear, and in 1999 presented the first Antonio Marras ready-to-wear collection. It took just a few seasons to establish his brand. Each new collection is composed of images and stories recounted in spectacular runway shows.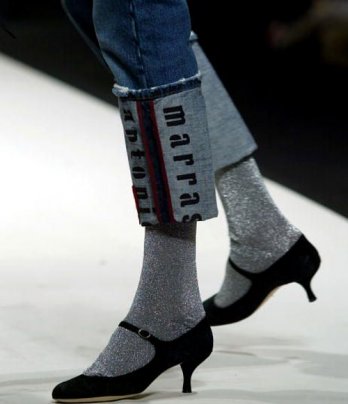 Kenzo par Antonio Marras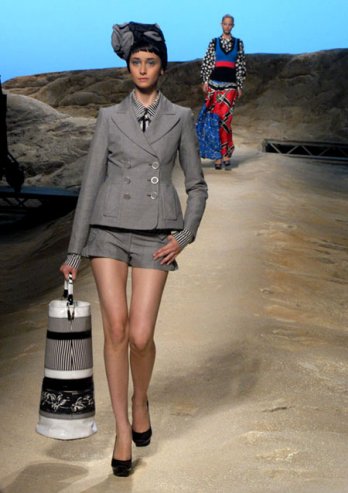 Kenzo par Antonio Marras
Having emerged as one of the top Italian avant-garde designers, Antonio Marras unveiled his first men's collection in 2002 at the Pitti Uomo show in Florence, where he was the guest of honor. He also began developing his Laboratorio line in 2000, featuring creations made in Sardinia entirely using traditional techniques. Indeed, since his debuts Antonio Marras has always drawn inspiration from artisanal craftsmanship, transposing it to haute couture in his workshop-laboratory.

Taking objects symbolic of everyday life and culture he conceives distinctive pieces that become accessible to everyone once adapted to ready-to-wear models, without diminishing their quality or exclusiveness.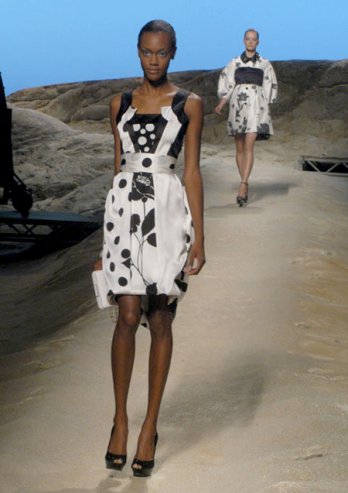 Kenzo par Antonio Marras
Antonio Marras remains strongly attached to his roots and is based in Sardinia - "
I travel a lot, I love New York and Paris, but I always return to Alghero"
- while at the same time nurturing a mix of influences and the fusion of cultures.

His myriad sources of inspiration range from the Far East to South America, including Japanese tradition. He is equally stimulated by theater, dance, music and movies - with a preference for Visconti, Pasolini and Bertolucci, along with Truffaut.
"I find art in general passionate and inspiring. I'm curious about everything. I love to wander through museums and go to exhibitions.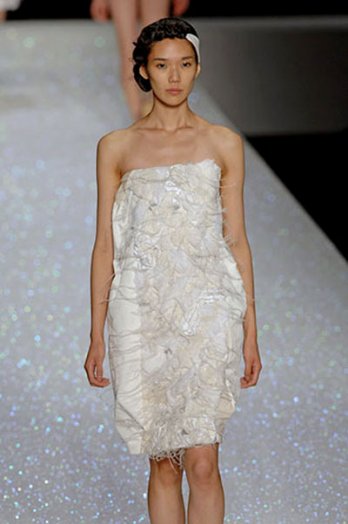 Kenzo par Antonio Marras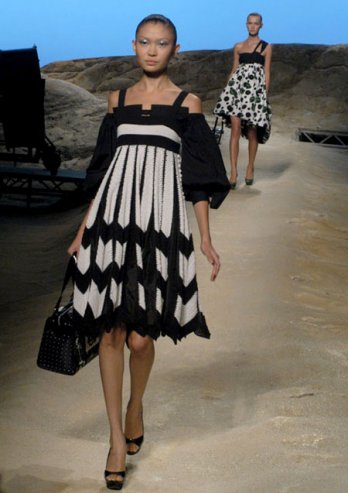 Kenzo par Antonio Marras
These are places were I can experience strong emotions, and I continually need stimulation to create."


His cultural references may be to eternal myths, or denote changes in society, like Italian post-war cinema. Antonio Marras integrates them all in his work, embracing them to create extremely personalized collections.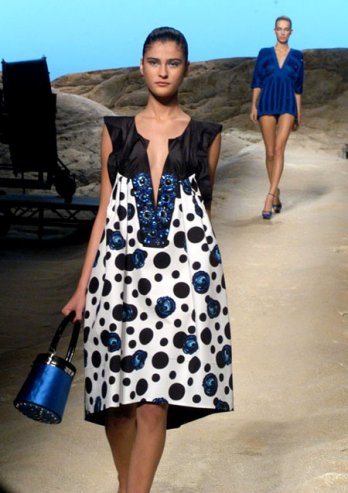 Kenzo par Antonio Marras
This gives his style a distinctive "matrix" of differentiation that can be adapted to his different lines, or applied at another fashion house. His attachment to traditional craftsmanship and "handmade", coupled with deep cultural roots, are not an end in themselves. Rather, they constitute the crucible of his creativity, providing raw materials for an authentic, contemporary language.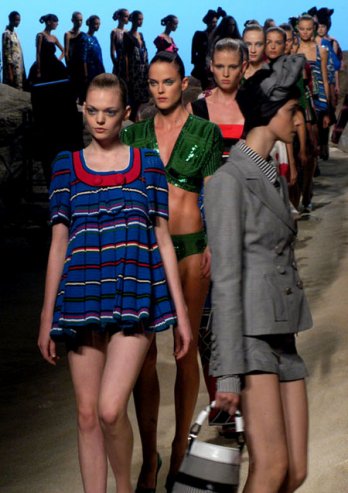 Kenzo par Antonio Marras
Antonio Marras
Kenzo by Antonio Marras
www.kenzo.com