Nana Boateng
An African Prince in New York
Roxana B., October 21, 2013
Nana Boateng
FASHION_PORTRAIT
Nana Boateng, young fashion designer (started in 2001) - cousin of Oswald Boateng - , is born in Ghana and is a clothier to the stars with his custom men's line - Akua Adoma - offering suits, shirts, and overcoats, featuring Persian lamb and Australian wool (the softest in the world). Clients include actors Forest Whitaker, Djimon Hounsou, Derek Luke, Terry Crews, and tennis star Boris Becker. Carried in boutiques in London, Tokyo, and Rome, suits range from $1,800 to $5,000; coats $3,000 to $6,000.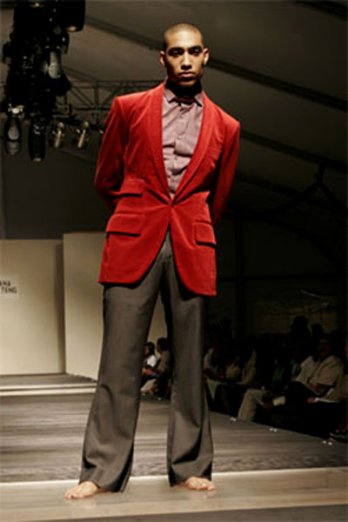 Nana Boateng_Ready-to- wear
Nana Boateng, Roshumba Williams, Forest Whitaker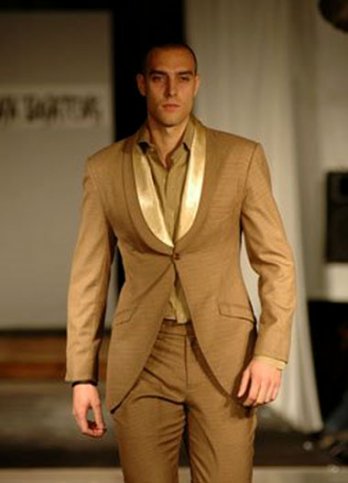 Nana Boateng_Ready-to- wear
Nana is not new to the world of fashion. The designer was first exposed to the traditional laces of African attire from his mother Mrs. Akua Adoma who his fashion empire is named after. Nana is a Ghanaian-American, bred in New York, who was actually an athlete turned designer. His clothes can be defined as well-tailored men's suits that have fantastic flair with vibrant colors and good fabric. Nana is often times compared to his first cousin Ozwald Boateng who is know in fashion circles as one of the best tailors to hit the UK fashion scene in quite some time.
Nana Boateng_Prêt-à-porter_Backstage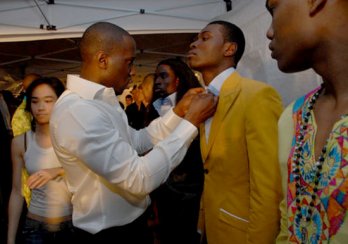 Nana Boateng_Prêt-à-porter_Backstage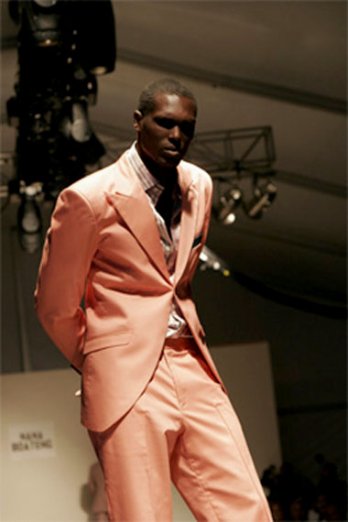 Nana Boateng_Ready-to- wear
Needless to say, Nana is truly a designer in his own right. What makes his clothes so unique and sought after is his creative use of color, interwoven with traditional fabric and patterns from his Ashanti culture of Ghana. Nana is able to make a luscious orange colored suit in a light weight linen fabric that would work well on the streets of New York and Accra. His designs are made for a man who is confident in his own skin and comfortable with standing out in a crowd.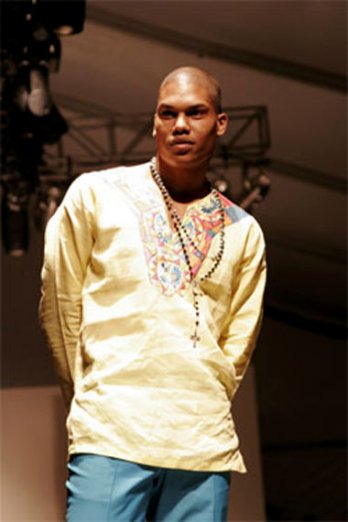 Nana Boateng_Ready-to- wear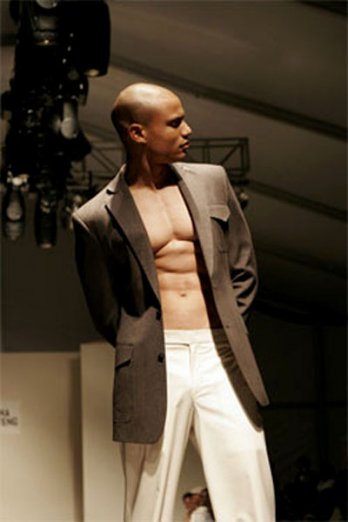 Nana Boateng_Ready-to- wear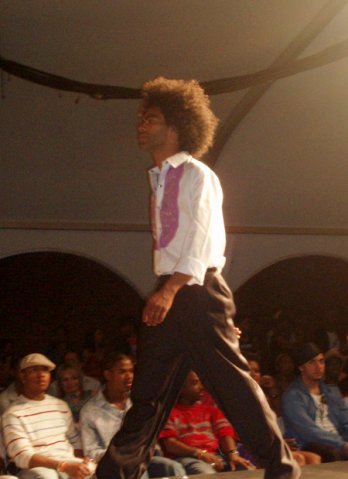 Nana Boateng_Ready-to- wear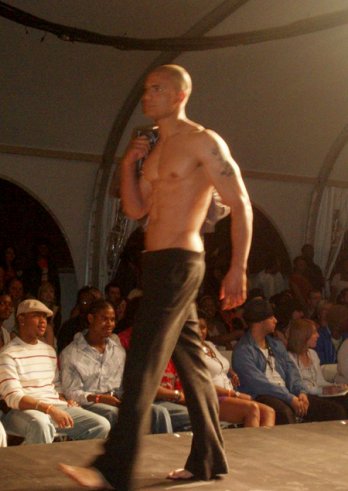 Nana Boateng_Ready-to- wear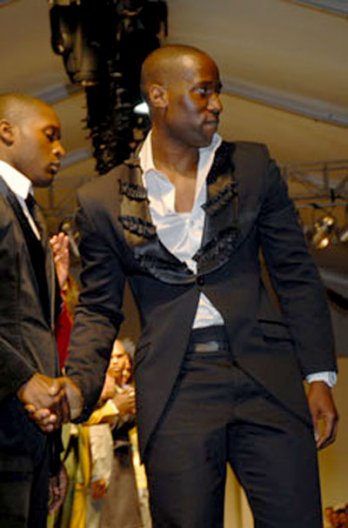 Nana Boateng
www.akuaadoma.com