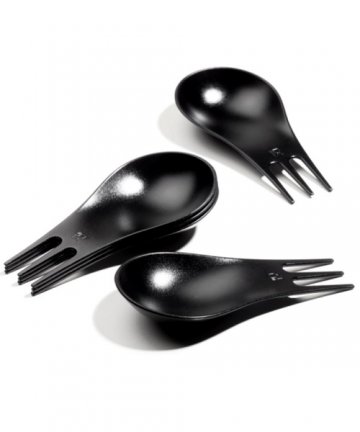 The Growing materials
The Wood
Gérard Laizé + Jean-Marc Barbier, February 17, 2020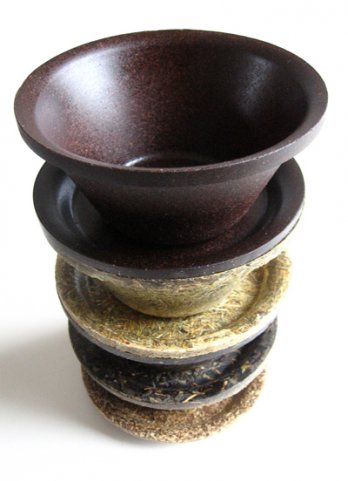 Matthijs Vogel_"Waste-Ware"
Special feature

Sustainable development, ecological design and respect for the environment might easily pass for catchwords, if the stakes in play were not all important. As is always the case when crises arise, some creators jump on the bandwagon without really knowing what is happening, and their lack of discernment often turns serious reality into caricature.


For instance, the concept of recycling has given rise to any number of projects that have more to do with the anecdote or the private joke. But in the world of today it is clear that professional designers are concerned by these issues, whatever sector of activity they may work in or whatever their mode of expression.
Kristiina LASSUS + Alessi Museo_Straw Bowl
Their responsibility in anticipating concepts or choosing materials and production processes cannot be denied. Among the remedial measures that are plain common sense, economizing materials is without doubt the basic ecological act. Curiously, one of the prime qualities of wood fibres is to store CO2. And since timber is a renewable resource, there is a growing interest in this material and in its derivatives among designers world-wide. Creative people are the expression of their age.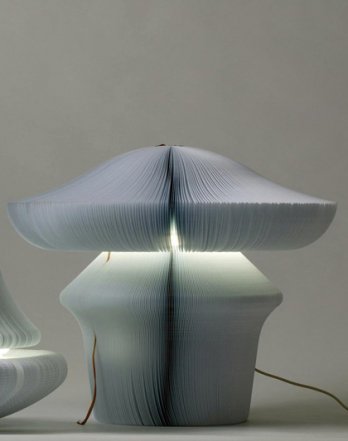 Atelier Oï_Tome Lamp
Solid timber is taking the air! Gone are the days when it was trapped between two extremes: fine finish for period pieces and industrial milling and processing for mass production. The general public is discovering the sensuality of 'real' wood. And progressive creators too! This enthusiasm is justified by the potential of a natural material that can be used solid and raw or processed and transformed. The field of applications has widened enormously, with inventors daily finding new and ingenious ways of improving qualities to super-natural status.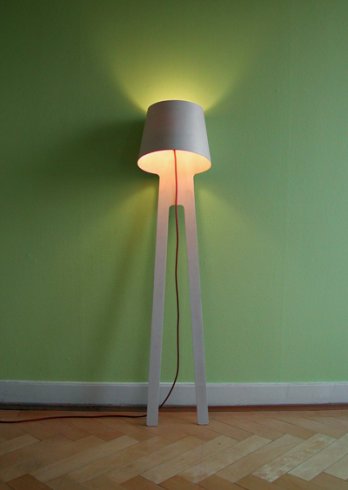 Andreas Saxer_Cosy Lamp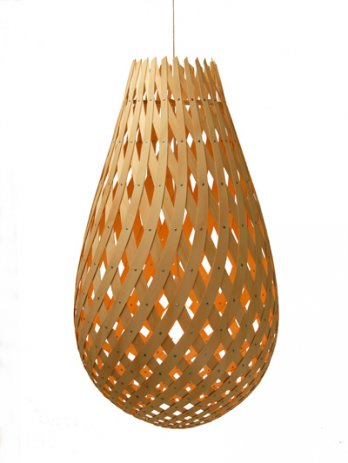 Moaroom_Koura pendant lamp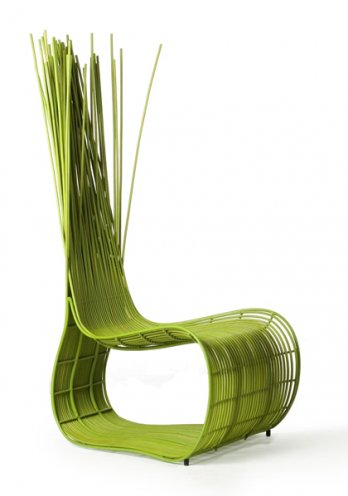 Kenneth Cobonpue_Yoda Easy Chair
Curved, bowed, glued, woven, laser cut, carbon-processed, treated... The more timber is worked over, the more sublime it becomes. In research laboratories all around the world, scientists are working to develop bio-polymers that will free energy sources from natural fibres while preserving all or part of the advantages of usage and aesthetics. The future of timber composites is an open book, providing designers accompany it with their creativity. Timber derivatives as common as paper offer their all-too-rare users untold advantages in terms of solidity, plasticity and lightness.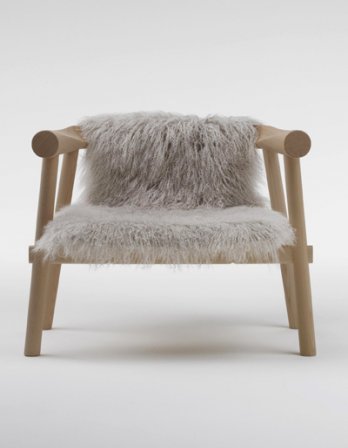 Artelano_Log armchair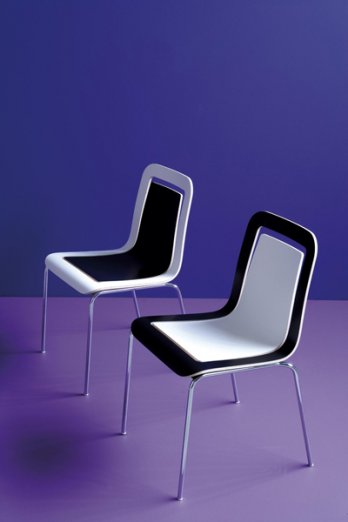 Billiani SRL_Ring Chair
Nina VALENTI_Nature vs Future_Tiziana Boat Neck
The many and varied uses of these materials are often surprising, and their growing popularity is a logical development in an age that is increasingly aware of the environmental impact of production. The (re)discovery of vegetable fibres, rattan, bamboo or soya bean, and the contribution of new technologies to optimize their use is opening up countless new possibilities for intelligent applications in contemporary design.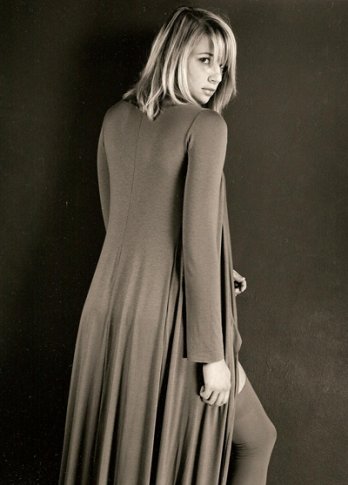 Sophie YOUNG_G=9.8 Dressing Gown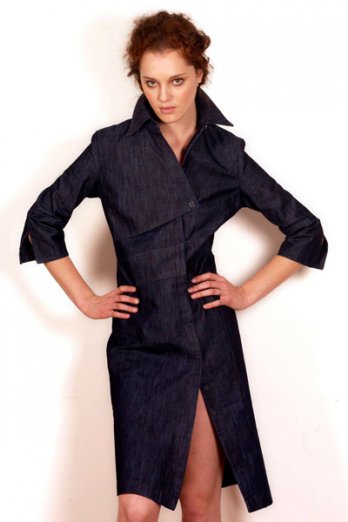 Nina VALENTI_Rebel Shirtdress
Atelier Oï_Biotechnologic furniture
Wood is a timeless material that has been in use since the dawn of humanity: as a structural material for huts and cabins, a defensive material for making weapons, a source of energy for heating and cooking food, a material for everyday furniture or for prestige, a material for packaging and a huge number of everyday objects … but also as an essential source of fibre for paper and boards.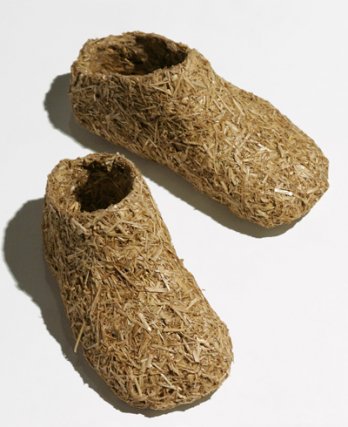 Andrea Knecht_Shoes
Project Import Export_Mouth Chair
Tony GONZALEZ_Biobject / J. P. Mesmin_Nacelles lamp
Most wood today comes from sustainably-managed forests; it is an abundant and renewable material that is easily available. From balsa to ebony, via oak, beech and all the coniferous trees, a few hundred species are traded, providing woods of varying appearance and a wide range of different hues. From the softest to the hardest, the most supple to the most rigid, wood's physical and mechanical characteristics are suited to a large number of different uses.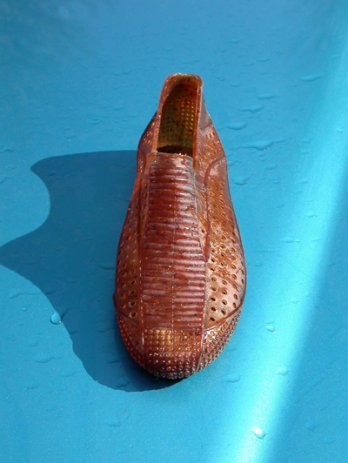 André RAVACHOL_Plasticana_Beach shoes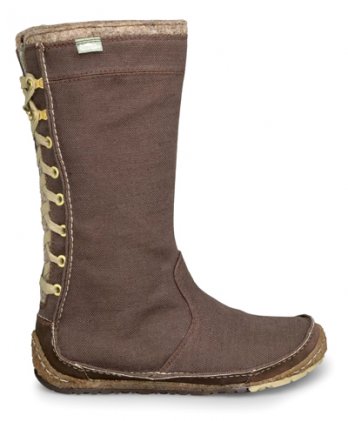 Simple Shoes_"Toetally" shoes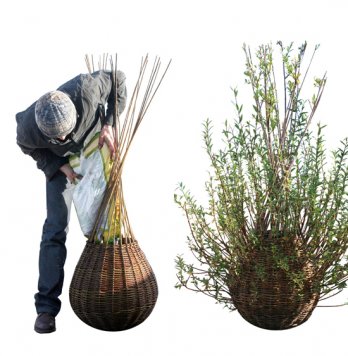 Godefroy DE VIRIEU_Vegetable's Matrix
Over the ages, man has learnt how to shape wood by cutting away, warping and compressing the material (sawing, planing, rotary cutting, bending, stamping, etc.). He has found out how to defibrate it to produce boards and papermaking pulp. As it is a material that is vulnerable to attack, we know how to protect and make it more attractive at the same time (dyeing, waxing, oiling, varnishing, etc.).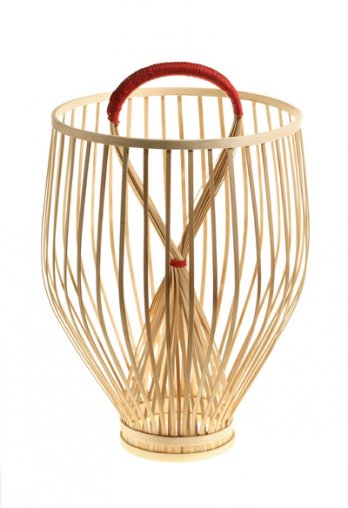 Douglas LEGG_Eno Basket fruits
Samuel CHAN_Channels_Motley
Thomas HEATHWICK_Benchmark
This continual desire to alter, improve and tame wood as a material has never ceased. The most recent research work makes it possible to use wood, and also other plant fibres, in ways and for purposes we could hardly have imagined even a few years ago. Some of the noteworthy future technologies we can mention are heat-modified wood, welded wood, extrusible and sprayable wood-polymer composites, and supple or malleable wood.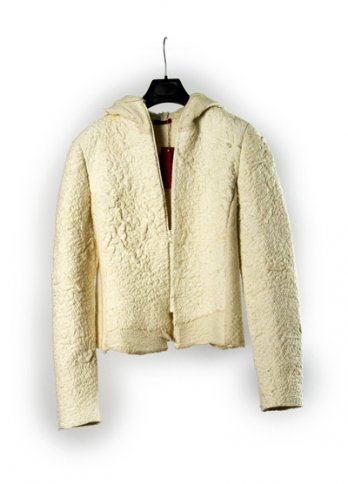 Susanne DUARTE_PINTO_Losgeloest_"Barkon Bark jacket"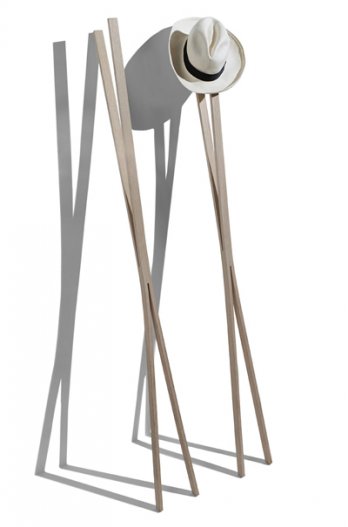 BIG GAME_Vlaemsch_ "Oak coat rack"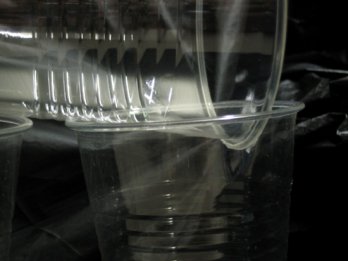 Autem_PLA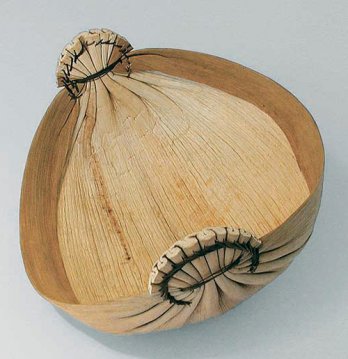 ESCARBOUCLE
Godefroy DE VIRIEU_Bamboo