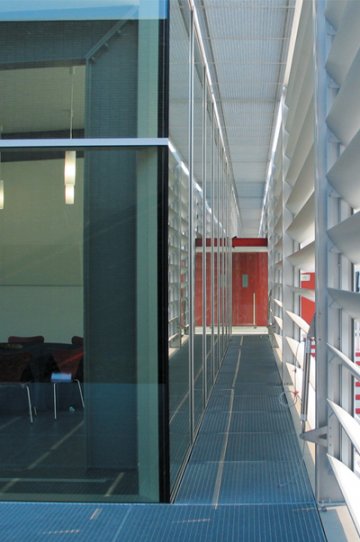 Jo Crepain
Anterwerpen in my mind
Ziche Alberta, January 21, 2008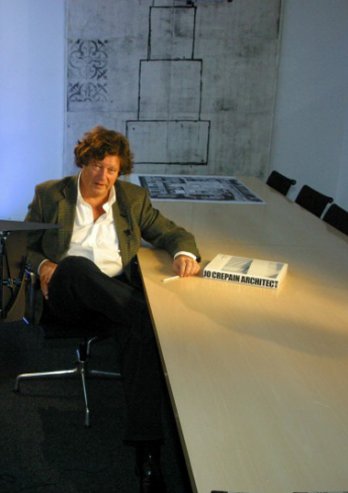 Jo Crepain
Jo Crepain was born in bruges in 1950. After completing his studies in architecture and urban planning at the antwerp academy, he founded his own office. From his earliest projects, interior design was incorporated and integrated in the overall design concept for residential or office buildings is the result of 25 years of practical experience. Jo Crepain has won some 20 different national and international architectural contests, including the Andrea Palladio award and the prize for the best office building in Belgium, in 1995.
Ziche Alberta meets with Jo Crepain in the Antwerp offices of Crepain Binst, one of Belgium's liveliest architectural studios.

Z.A. : Good morning Mr. Crepain, thank you very much for your time.

J.C.:
It's a pleasure.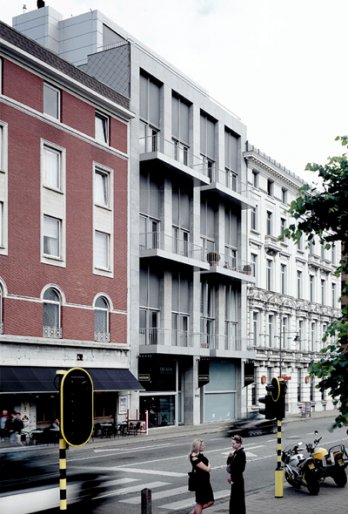 Jo Crepain_Ernest Van Dijickkaai_Lude Noel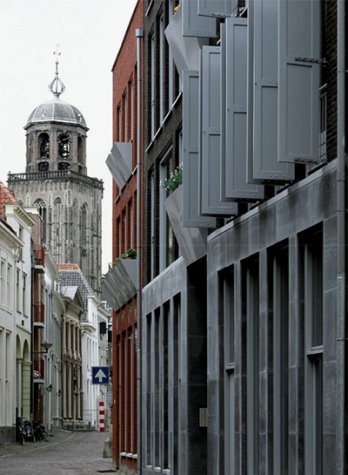 Jo Crepain_Polstraat Deventer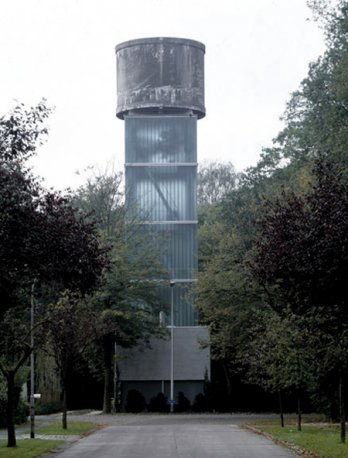 Jo Crepain_Woning Moereels
Z.A. : My first question is about your work. What does it mean to work in Belgium and, above all, in Antwerp?

J.C.:
The Belgian situation is rather unique: there are a lot of architects, almost as many as in Italy - 13,000 architects for 10 million inhabitants, that's about one architect every 900 people. It's pretty crowded and we aren't even lucky in terms of fees: our fees are among the lowest in Europe, even though we have more responsibilities than elsewhere in the continent. This is not the best possible situation; many Belgian architects work alone or in small groups, and they all start out by building a home for their brother or sister's family; they start from the bottom, with small projects, and go on to bigger things if they are lucky.
The situation in Belgium is unique, as you will probably be aware: 80% of Belgians own their own homes, and so most architecture is private. A lot of homes are built, both large and small, which is different from Holland, for instance, where there is a lot of social housing, big collective housing developments.

Jo Crepain_Woning Moereels
In Belgium we work on a smaller scale, for individual citizens. Antwerp is also unique in another way: it's a city that has been completely ignored for years, but I must admit that the atmosphere has changed in the past 5 or 6 years, there is a new enthusiasm about architecture and town planning. Our mayor shows new interest and seems to understand the importance of good planning, how good urban planning can help in the presence of social problems, finding the right combination of people and functions, etc. We are working to achieve better quality, and I believe that in ten years' time Antwerp will be unrecognisable; of course the historical part of the city will not lose its identity, but everything that is being built now and will be built in the future will be high class. So we should be happy to live at this time in history, and even though we are a bit behind Holland, France and Germany, in Belgium too we are finally seeing change. Let's say that our country is trying to make the leap that will allow us to make up for lost time.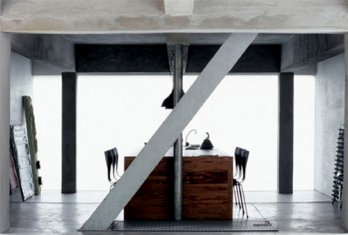 Jo Crepain_Woning Moereels
Z.A. : Let's talk about Holland now, this country that is so close and yet so far away. What is your relationship with Holland like? 

J.C.:
As you will know, I have worked in Holland a lot, and so I can tell you about the differences between Holland and Belgium. Holland is "stricter" about urban planning and architecture; this discipline has always existed there, in that the country has always had excellent planners; they have to deal with the problem of the water, and they have to be organised if they want to stay dry! And so Holland is an organised country, in terms of planning; there's good architectural and social organisation; there are a lot of companies working on social housing, some of which own up to 50,000 or 60,000 homes.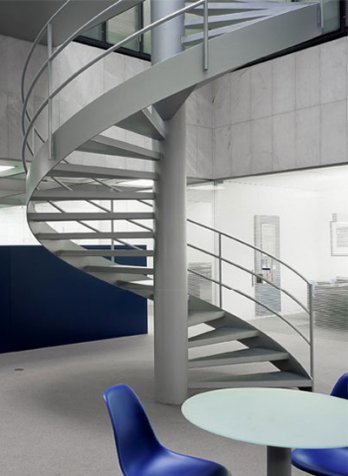 Jo Crepain_Axa Bruxelles
In Holland a project for 50 homes is considered small-scale, whereas in Belgium it would be huge; projects for 100 or 200 homes or apartments are considered the norm in Holland.
The whole system of the building companies and how they build is different. In Holland they use prefabricates, tunnelling, something that doesn't exist in Belgium, where we work on a smaller scale. It's very interesting to work in Holland, and I consider myself lucky to have had the opportunity to work both there and in Belgium, to have experienced two different mentalities, two different ways of building and thinking about architecture. It's all very interesting.
Jo Crepain_Axa Bruxelles
Z.A. : Walking around Antwerp, we noticed how much freedom building companies and architects enjoy; it is much easier for them to work in places of historical interest here than in Italy. Why this freedom? Is it a result of urban planning regulations?

J.C.:
In actual fact, I must say it's becoming more and more complicated here too; we are aware that we made a lot of mistakes in the '60s, '70s and '80s, when people tended to demolish old town centres, and they are now all aware that that was wrong.
They all say "we shouldn't have done it", for instance, the places that were converted into parking lots; now we are restoring everything to the way it was before. And so we come through a dark age in architectural terms, and I think it was the same all over the world between the 50s, the end of the second world war and the end of the 20th century: a lot of mistakes were made; I think modernism had a negative impact on both urban planning and architecture.
Jo Crepain_Axa Bruxelles
Now we all know that what we did was wrong, we are more aware and more attentive to historical aspects, not only in Antwerp but all over Belgium. Bruges, for example, which everyone considers a treasure, did not suffer major changes; no big mistakes were made there, whereas in Antwerp there were some major errors. But now there is a greater sense of responsibility.
The cultural heritage authorities are more aware of the importance of our historical and artistic heritage and they have the support of the politicians; anyone who tries to do something in an old town centre, either build or restore, will be subjected to strict controls. This is why I say it's become more difficult in Belgium too. It is much harder to work in historic town centres here than it was twenty years ago.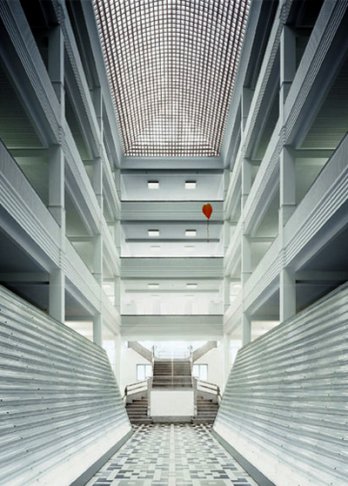 Jo Crepain_Duval Guillaume
Z.A. : I would like to discuss your use of materials, of cement, glass; what kind of a relationship do you have with materials?

J.C.:
If we're talking about evolution in use of materials, think that I began my career in 1973, and so I have seen populism, post-modernism, minimalism and now there's a bit of everything, people are talking about durability.
Going back to evolution in the use of materials, in the beginning I used a lot of cement; I had learned from Herman Hertzberger and other Dutch architects.
You might call cement the stone of the 20
th
century: it was beautiful, economical, special. Not until about fifteen years later did we discover that the material ages rapidly and ruinously. And so we are learning from our mistakes, and now we are concerned with durability.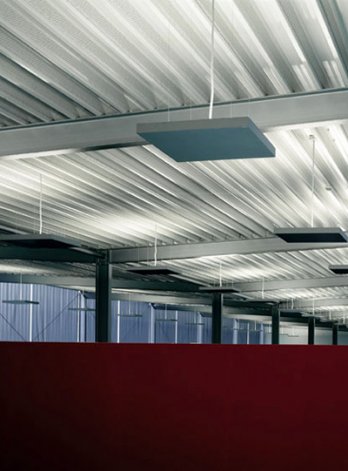 Jo Crepain_Eliks
We find ourselves having to demolish buildings that are only 30 years old, and this is a waste of money, a waste of materials, a waste of time - a waste of everything.
This is why everybody now realises we must not work with materials that age so quickly and so badly. We need to use materials that age well, such as brick or natural stone that improves with the passage of time, and this is one of the themes we are focusing on; we are looking for materials that last longer, that are not so cheap, because cheap materials may seem like a good idea at first, but in the long term they turn out to be much more expensive, because it's going to cost a lot more to demolish and rebuild in 30 years than to choose a material that costs more but ages well.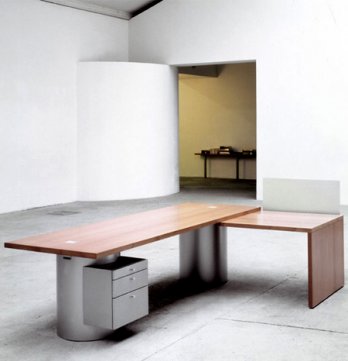 Jo Crepain_Joffice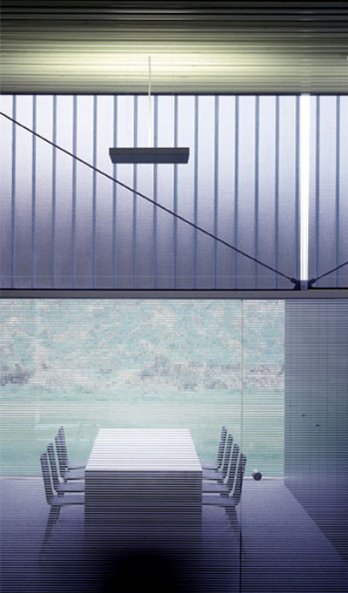 Jo Crepain_Eliks
Z.A. : And now I'd like to ask you something about your water tower. I'm particularly curious to know about your relationship with the owner of the building, because this is an unusual, stupendous project...

J.C.:
I must admit that my relationship with the owner was an unusual one, because I had worked on a housing project and a series of studio apartments above a pharmacy in Brasschaat, where the water tower is located, and a young landscape architect lived in one of these apartments who also worked for the city government in Brasschaat.
I went to see him in his apartment to take a photograph, because the apartment was beautiful, well-furnished, with nice paintings and carpets. The young man had taste, he was refined and very nice too, and so I asked him to do some gardens in some of the houses I was working on.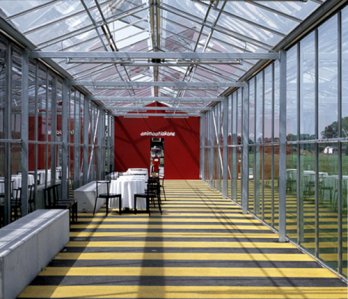 Jo Crepain_Kunsthalle Lophem
We got to know each other for professional reasons and then, when the city sold the water tower, he was one of the first to know; he made an offer and we presented a plan together to demonstrate to the city that our idea was the best.
We succeeded. So this is how we met and how we came to do the water tower project. I was glad that he didn't have a lot of money, so the project couldn't be too complicated. At first we had thought of building an elevator and a staircase next to the building. But luckily, as I was saying, we didn't have enough money, so we simply did the water tower, sticking with the original project, and I'm glad we did.
We were lucky we didn't have the money, because what we have now is a simple, sober, beautiful building. Sometimes it's hard to do something simple, harder than doing something complicated. We have to keep in mind Ludwig Mies van der Rohe and his
"less is more",
and work hard to do less.
Jo Crepain_Feyen
Z.A. : What are you working on right now?

J.C.:
We have 70 people in our studio, and so we have a lot of projects underway, some in Holland and some in Belgium. In Holland we work primarily on residential architecture, social housing and town planning, which I find particularly interesting. In Belgium we specialise in construction of office buildings, public buildings and schools. In the past year we have won three school contracts, and so in Belgium we will be concentrating on non-residential projects. We also have projects in this area, and have been commissioned to do some major apartment projects, which is rare in our country, but they are still in the preliminary phase, the urban planning phase, and so we will be getting started in a year or two.

www.crepainbinst.be