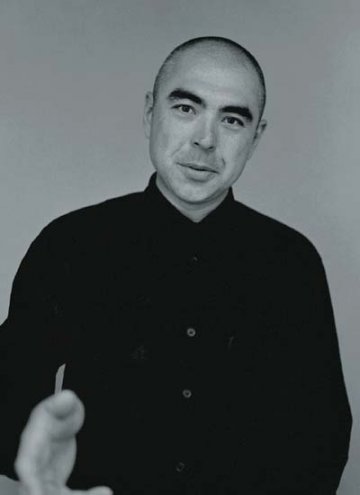 Dai Fujiwara
Héritier de l'esprit créatif
D.K., January 21, 2008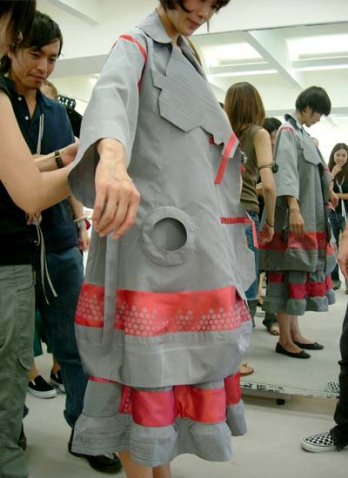 Issey Miyake by Dai Fujiwara_Design adjust
Portrait Express
As it was informed earlier, Dai Fujiwara was appointed to a post of Issey Miyake creative director in November of the last year. He has worked in the fashion house more than ten years. In 1995 Fujiwara together with Issey Miyake has launched an independent project named A-POC («A Piece of Cloth» - «the Subject of Clothes»). In 2003 he was awarded for the creativity by one of the most prestigious in the country premiums - Mainichi Design Award.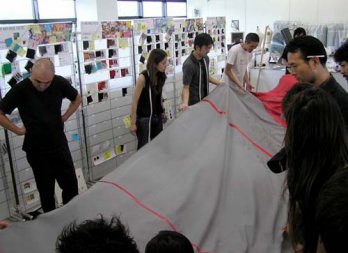 Issey Miyake by Dai Fujiwara_Fabric test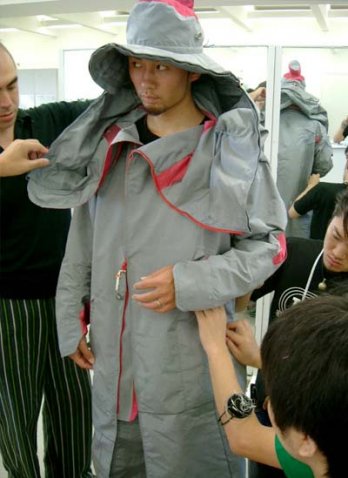 Issey Miyake by Dai Fujiwara_Design adjust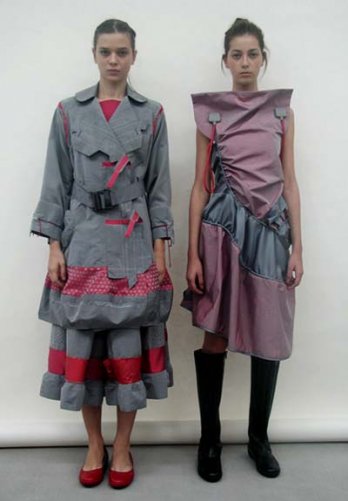 Issey Miyake by Dai Fujiwara_Dress
For his second collection Spring/Summer 2008, Dai Fujiwara, design engineer and creative director, has investigated the wind, in all the dimensions of the word. Not only has he partnered with James Dyson, the inventor of the Dyson technology, for the impressive and highly technological set to present his collection, the Japanese designer has also blown a wind of freshness, bringing a propos poetry to the concern with global warming and making a statement of hope: fashion has an optimistic vision of the future.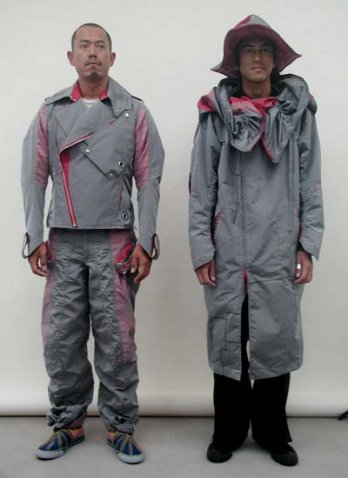 Issey Miyake by Dai Fujiwara_Dress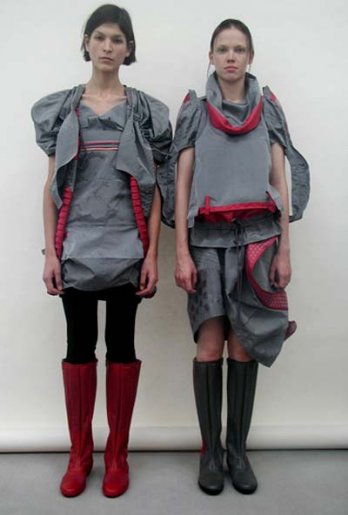 Issey Miyake by Dai Fujiwara_Dress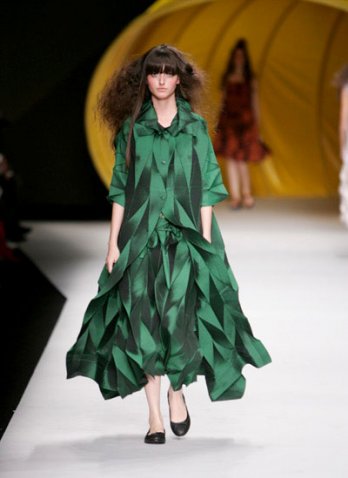 Issey Miyake by Dai Fujiwara_Spring/Summer 2008_Frederique Dumoulin
Continuing to explore ways to create inexpensive clothing for everyday people, Miyake in 1999 developed a revolutionary process of manufacturing shirts and dresses from a single piece of cloth that required no sewing. Together they have completely re-thought the process, from the use of new generation raw materials, to the machines used, to the fitting of the wearer. The 'tubes' of fabric produced in the A-POC factories, hold complete clothing ensembles waiting to be cut out, thus literally allowing the fabric to be cut and fitted straight on to the wearer; a new concept of clothing manufacture for the fashion industry in the 21st century.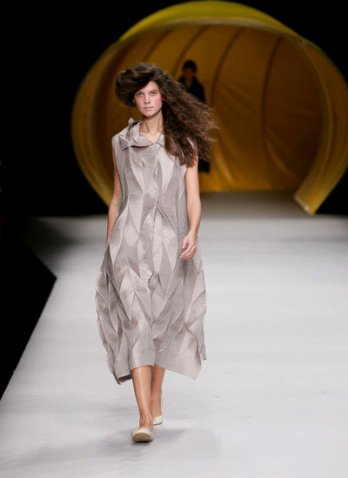 Issey Miyake by Dai Fujiwara_Spring/Summer 2008_Frederique Dumoulin
Issey Miyake by Dai Fujiwara_Spring/Summer 2008_Frederique Dumoulin
Issey Miyake by Dai Fujiwara_Edition Limited
Fujiwara makes it clear that from the beginning of A-POC the creative duo was also simply looking for new ways to experiment with software programming. "Computer technology from the United States was a wave in the 1990s. And Issey is typhoon," says Fujiwara, who speaks in concise, nearly haiku-like sentences. "We wanted to make a new solution for making soft materials with computer technology. Hard materials have seen lots of new solutions."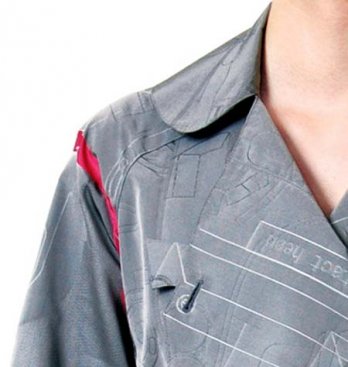 Issey Miyake by Dai Fujiwara_Edition Limited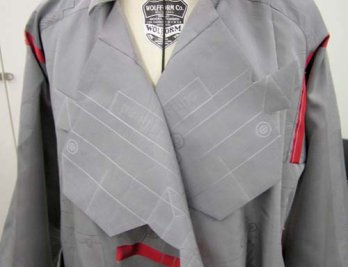 Issey Miyake by Dai Fujiwara_Edition Limited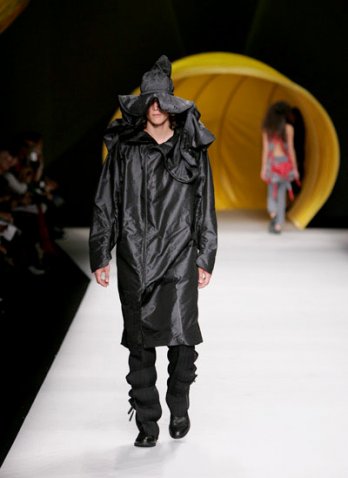 Issey Miyake by Dai Fujiwara_Spring/Summer 2008_Frederique Dumoulin
Issey Miyake by Dai Fujiwara_Spring/Summer 2008_Frederique Dumoulin
Issey Miyake by Dai Fujiwara_Spring/Summer 2008_Frederique Dumoulin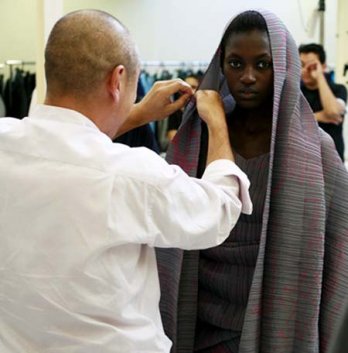 Dai Fujiwara working_Benjamin Nitot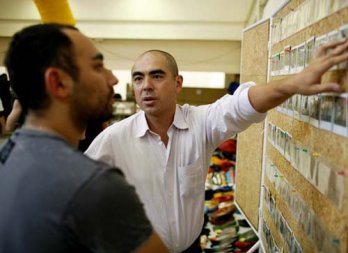 Dai Fujiwara working_Benjamin Nitot
Dai Fujiwara working with James Dyson_Benjamin Nitot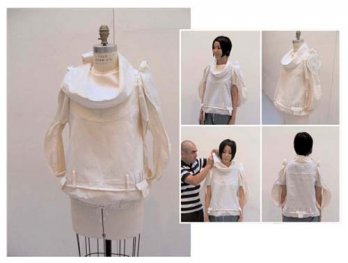 Dai Fujiwara_Prototypes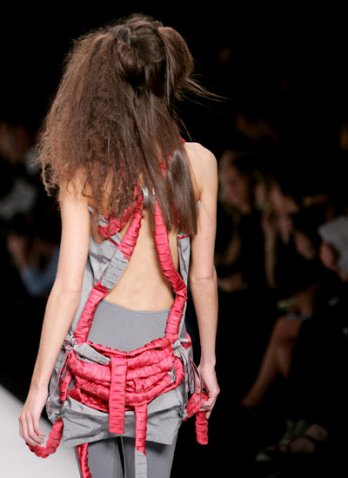 Issey Miyake by Dai Fujiwara_Spring/Summer 2008_Frederique Dumoulin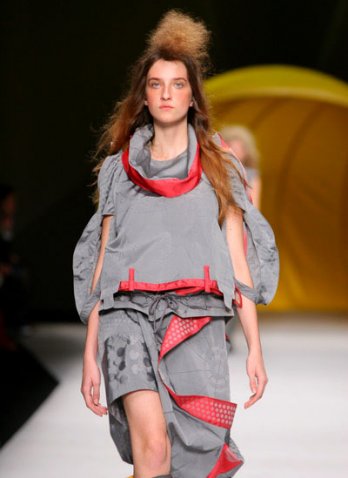 Issey Miyake by Dai Fujiwara_Spring/Summer 2008_Frederique Dumoulin
Dai Fujiwara + James Dyson
www.isseymiyake.com