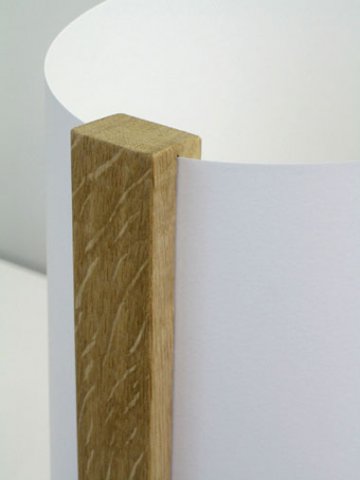 Marina Bautier
Atelier A1
D.B., January 7, 2008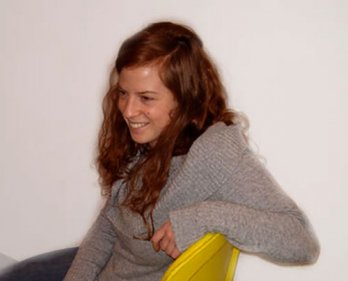 Marina Bautier
Nine wooden stakes planted on a plank of oak make a coat-stand, a lamp to put next to a wall or to clamp onto a work surface, a bright, but serious desk that hides its working area under a sheet of metal or a wooden chair that hides a stool under the seat so it can be used when working with someone else, or for looking at a screen... These are just some examples of the very human and generous projects that Marina Bautier, a 27 years old designer from Brussels who graduated from Buckinghamshire Chilterns University College and went on to set up her own firm Lamaisondemarina so she could produce her own products. Since 2005 she has being showing at the Satellite fair at the Milan furniture fair and has made a name for herself in the process. Ligne Roset produces her collection of mirrors entitled 'Frame' and both Swedese and Idée have commissioned collections from her. "Design is more about giving a 'sign' than about producing a particular product, however useful it might be, she says. Designers nowadays produce pieces that are more suited to museums than houses."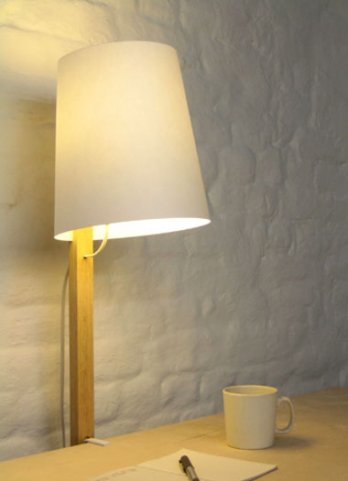 Marina Bautier_Lampe
Is there still room for experimentation in design? She attempted to answer this question in reply to an invitation to participate in the 'Entity/Identity' programme initiated by Veerle Wenes and supported by the Belgian organisation, Design Flanders. In November she will go to China for a residency along with a dozen belgian designers. They will examine the issue of identity and origins. Does place, origins and a given situation have a direct bearing on reality? An exhibition at SM'S, the Stedelijk Museum in 's-Hertogenbosch, opened on December 15th before going on to the Tokyo Gallery in Beijing in August 2008.
Marina Bautier_Lampe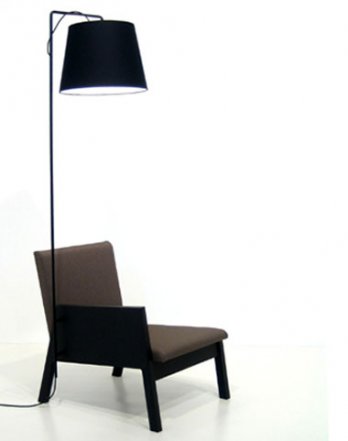 Marina Bautier_Armchair
After her design studies in the UK, Marina Bautier returns to Brussels and settles as a freelance designer. She wins the public's prize of the Prix du Jeune Design Belge 2003. Which leads her to the Salon Maison et Objet in Paris. She produces some of her own creations in small series and also collaborates with companies for larger scale productions and interior design. Marina Bautier is currently collaborating with Posso, therefore we invited her to sit in the Talk-Chair, and we seized the opportunity to talk about her past and her future projects.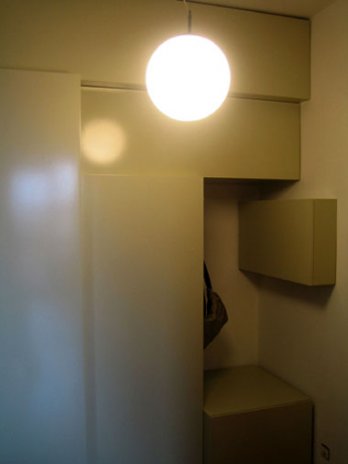 Marina Bautier_Entrance
D.B.: Marina could you tell us more about your career?M.B.:
I've studied in the UK for 4 years: I started with a preparatory year in London and took 3 years just outside the city. 
It's been 2 years now since I've returned to Brussels.
From the moment I got back I started to work on the production of several series of projects.
I also participated in a number of exhibitions and competed in a few contests, for instance the 'Young Belgian Design Award', where I won the audience's prize. This gave me the opportunity to exhibit at the 'Maison et Objets' in Paris.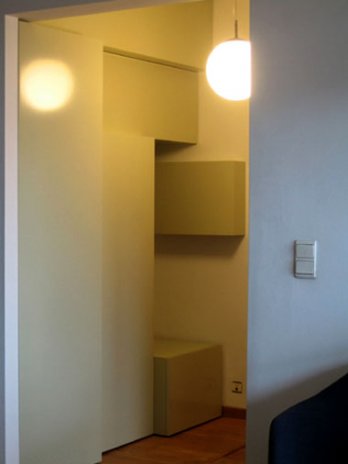 Marina Bautier_Entrance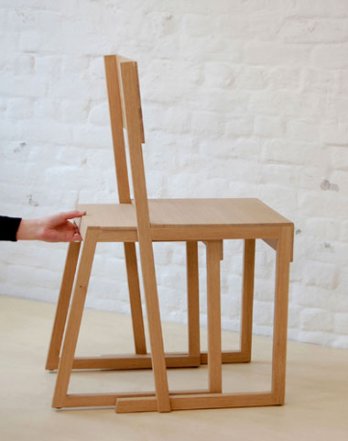 Marina Bautier_Chaise
D.B.: And what are you up to now?M.B.:
Recently, I have moved in with 4 other designers in an atelier in Brussels.
As for my object production, I decided not to carry it out myself anymore, but search for editors instead. This is one of the reasons I'm going to the Furniture Show in Milan next April.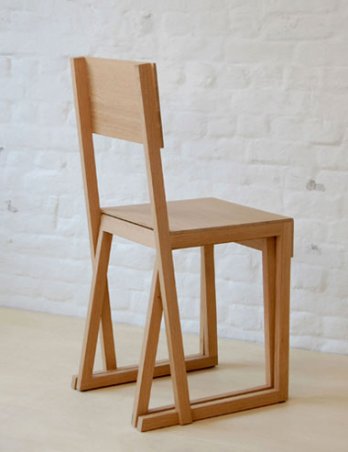 Marina Bautier_Chaise
D.B.: Were you trained for working on industrial level as you are doing right now with Posso? Did you have any pervious experience in this way of working?

M.B.:
Not quite. During my years at art school I'd rather learned how to develop my own projects, mainly objects for interior decoration, and then find an editor to produce the objects. I must admit that when I was first offered this assignment, I wasn't sure about what to do. Most of my projects had been interior design objects. But I seized that chance and decided to go for it. Later on I noticed that my way of developing furniture was equally fit for this kind of projects. I didn't change my working methods.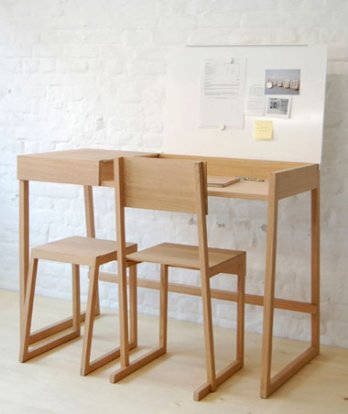 Marina Bautier_Bureau
D.B.: When you first showed us the prototype of your Poupées Russes bag, it was quite a good model. Do you usually go immediately over to a 3D object?M.B.:
As a matter of fact I do. I start off with draft on paper. But very soon I need to fabricate the object in order to have a clear idea of its effect and its mechanics.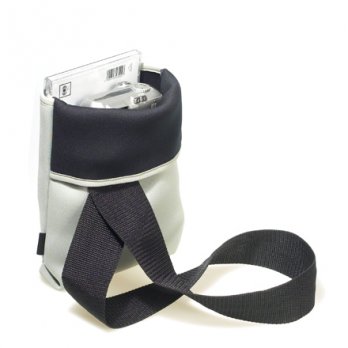 Marina Bautier_Posso
D.B.: How's it going with the production of your Poupées Russes bags?M.B.:
Once the project had been accepted we tried to find a manufacturer, with the people of Posso, that is.
At the same time I kept on developing other prototypes to complete and define the models to be produced. Next step: sending the prototypes to a number of manufacturers. Now we have chosen one of them to produce the first series. Simultaneously I have been working on the packaging of the bags, which will be taken care of by the same company. 
As for now, I'm working, in cooperation with the people from Posso, on a presentation CD that will be sent to retailers, magazines, etc.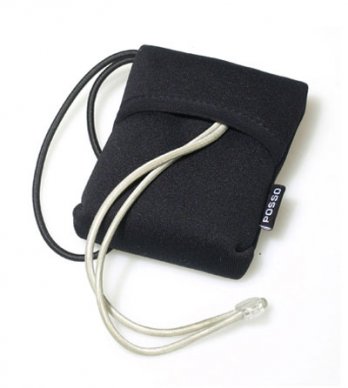 Marina Bautier_Posso
D.B.: In fact you handle all the aspects and fazes of the object's production, don't you?

M.B.:
That's correct. Ever since the beginning of the cooperation with Posso they asked me if I would be interested in making the packaging and so on. I accepted this, of course, and here I am designing the whole graphic aspect of the product, along with the marketing manager. For the promotional CD it was quite the same: I helped with the pictures, the lay out. 
It's been great, because I was able to give my opinion at any time and stage of the development. What is more is that I was given quite an important autonomy; I could communicate my ideas and describe them so the result would be exactly what I had pictured.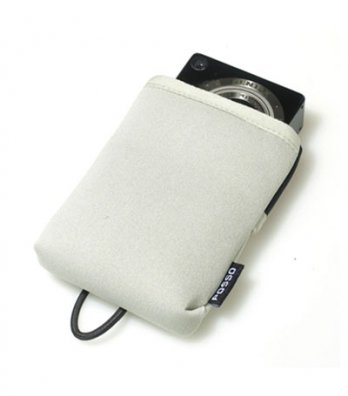 Marina Bautier_Posso
Marina Bautier_Keyplug
D.B.: How many bags is Posso planning to produce and sell?
M.B.:
For now, we're making a series of a thousand pieces per model, 6,000 pieces in all. This really is only a small testing sequence. If the product is a success, we'll probably make them by a 20,000 per model a year, or even more.
It will depend on its success.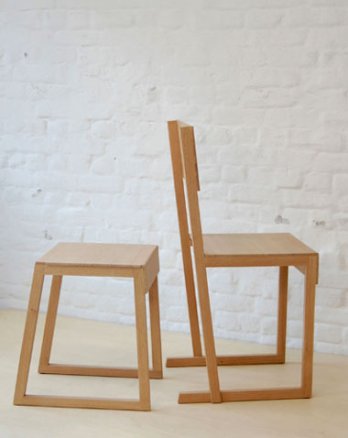 Marina Bautier_Chaise
D.B.: Would it be indiscrete to ask you about your wages: are you paid with the product's returns or do you receive royalties?
M.B.:
My reimbursement will exclusively be made up of royalties. However I asked for a small budget for the additional work I had to do afterwards: such as the making of the prototypes, the follow up of the production, the design of the packaging, the contacts with the manufacturers, etc. But it really was the work of a whole team.
Marina Bautier_Keyplug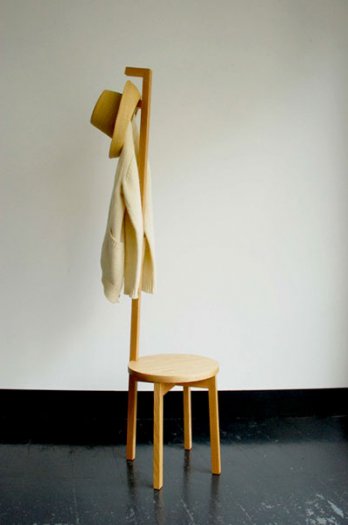 Marina Bautier _Coat Hanger_Naoko Morimoto
D.B.: Do you think Designed in Brussels should promote this kind of cooperation between designers and industrials?M.B.:
Absolutely, it isn't easy to get such a project. Without the support of a professional organization, all by yourself, it is extremely difficult to get in touch with industrials. In my case, it has been very nice to see how this company put its faith in me, even without any credentials. I hope this will give me the opportunity to contact industrials directly for this kind of projects.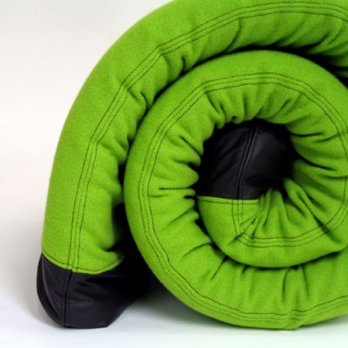 Marina Bautier_Matelas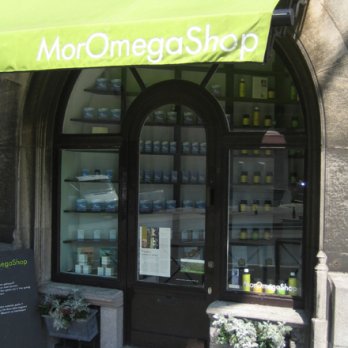 Marina Bautier_OmegaStore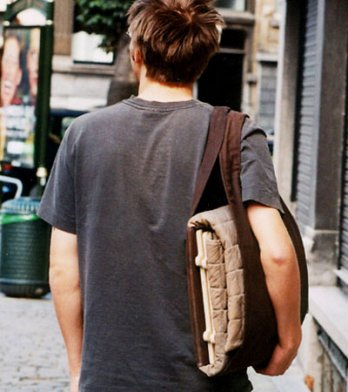 Marina Bautier_PrivatePark
D.B.: What are your projects for the days to come?M.B.:
Right now, I'm not really working on any ideas for new objects. I did have an exhibition running at the Bortier gallery. The title was 'Marina Bautier, l'objet quotidien?' where I showed my entire work. This took a lot of work for the scenography. But more important is the preparation for the Furniture Show in Milan that will in next April. I would like to contact editors that might be interested in my work before the Show.
Marina Bautier_PrivatePark
As for the future, I'm very keen on working on some other sort of design: for example the interior of a public or private space. I have had a first experience in this field: I have already done the interior of a small shop called Moroméga at rue Caudenberg. This was my very first interior fitting out. I quite liked working on this little store.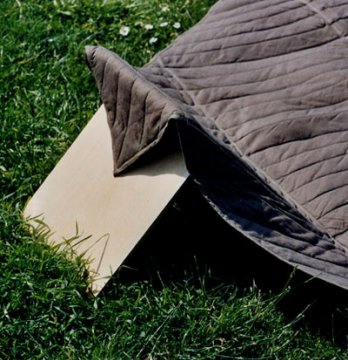 Marina Bautier_PrivatePark
www.lamaisondemarina.com