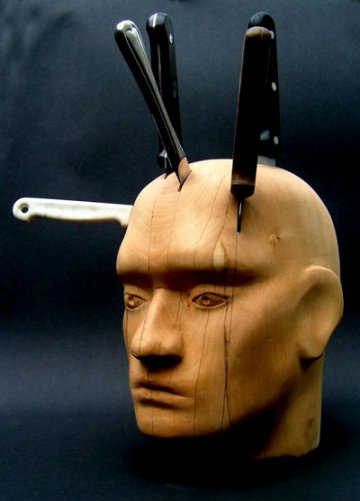 5 Creative People
To follow in 2011
C.C., May 30, 2011
EgoDesign
, your magazine presents - by images -
5 Creative People in Design
who are already influencing your life universe…
EgoDesign Magazine
an immediate online success! Over 400,000 readers/unique visitors (founded in the end of November 2004, the debut was a resounding success) every month!
And we've only just begun! Expect the very best from
EgoDesign Magazine.
Our goal: to set the standard in providing newsworthy, challenging, inspiring and ground-breaking content from the ever-growing world of design. If you're one of those people for whom design is not "something that other people do, our weekly articles, news, calendar" will keep you up-to-date on the hottest global issues and events. Guaranteed.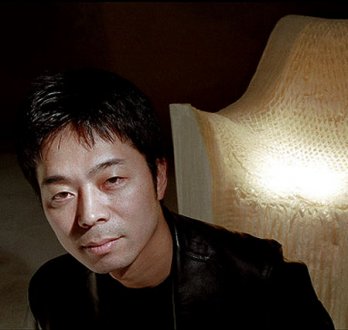 Tokujin Yoshioka
Issey Miyake watch by Tokujin Yoshioka
Tokujon Yoshioka, Designer + Architect (Japan)
Designer Tokujin Yoshioka was born in Japan in 1967 and, after having studied at length with Shiro Kuramata and Issey Miyake, in 2000 set up his studio, Tokujin Yoshioka Design, in Tokyo. His partnership with Issey Miyake has been in existence for over 20 years. Tokujin Yoshioka has taken part in a number of projects by the fashion designer, designing among other things Issey Miyake and A-POC stores and producing the installation entitled Issey Miyake Making Things for the Cartier foundation in Paris, achieving international fame. Tokujin Yoshioka came to the Milan furniture show for the first time in 2002, presenting the chairs Honey Pop and Tokyo Pop for Driade.
Again for Driade, in the same year, he designed an extraordinary installation, transforming the entire space, in the heart of Milan, into a futuristic Japanese garden. His other projects include the TOFU lamp produced for Yamagiwa, the STARDUST chandelier designed for Swarovski Crystal Palace, shop windows for Hermes and the Toyota stand at the Tokyo motor show.
One of the most recent and interesting experimental design works by Tokujin Yoshioka is the Pane Chair presented at last year's Milan furniture show. The name comes from the production process of the chair, similar to baking bread. The material is inserted in a mould and, as when bread is baked, placed in an oven. The fibres stiffen and memorise the shape of the mould through the effect of the heat. At the end of "cooking" the finished chair is taken out.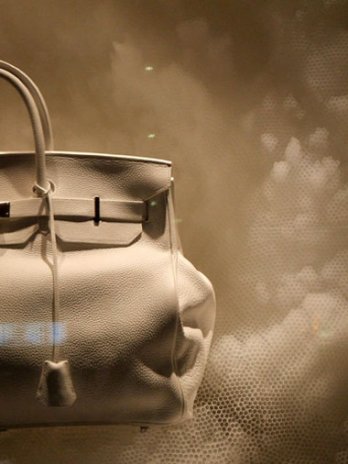 Hermès bag by Tokujin Yoshioka
The Pane Chair played a major role at the exhibition Tokujin Yoshioka x Lexus L-Finesse - Evolving Fiber Technology, staged at the Museo della Permanente in Milan. On that occasion Tokujin Yoshioka created an installation with more than 7000 km of optical fibres, transforming the space into a giant lens. In the autumn of 2006 he presented his solo exhibition entitled Tokujin Yoshioka - Super Fiber Revolution, at the Axis gallery in Tokyo, seen as the completion of his research and experimental study of materials. Concurrently the British publishers Phaidon published the monograph book entitled Tokujin Yoshioka Design, distributed worldwide, which describes his experimental design, always in pursuit of new possibilities for future developments.
Tokujin Yoshioka has received a number of awards and his works are displayed in the permanent collections of the most prestigious museums in the world: the Museum of Modern Art in New York, Centre Pompidou in Paris, the Vitra Design Museum in Berlin and the Victoria & Albert Museum in London.
www.tokujin.com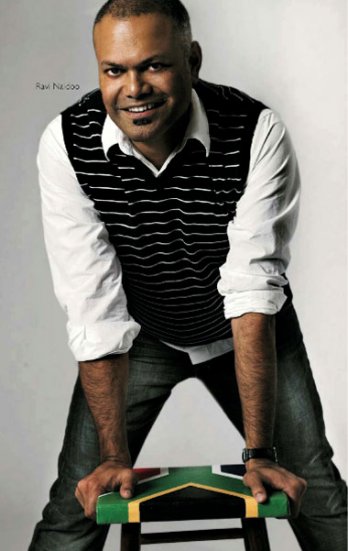 Ravi Naidoo
Ravi Naidoo, CEO of Design Indaba (South Africa)


Ravi Naidoo is the founder and managing director of Interactive Africa, a Cape Town based media and marketing company.
Ravi completed his MBA degree at University of Cape Town in 1994, where he was nominated as the Nedbank MBA Student of the Year. Ravi also has a B.Sc. (Hons) degree in Physiology from UCT.Besides the three years as an Account Director at Young and Rubicam (90-93), where Ravi managed a few multinational accounts, his main business focus has always been on media, marketing and project management.
In 1994, Ravi founded Interactive Africa. One of the company's more recent projects has been project managing the First African in Space Mission and marketing of South Africa's Bid to host the 2010 Football World Cup, as well as for the 2006 campaign. He also directed the African Connection Rally – the trip from the northern to the southern tip of Africa in April 1999, which promoted telecommunications investment in Africa.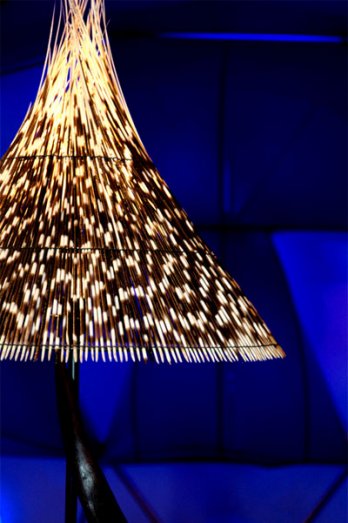 Indaba Design 08_Cape Town_South Africa
Ravi is the co-founder of CITI, the Cape IT Initiative, a non-profit company is dedicated to promoting the IT cluster in the Western Cape. He also founded the International Design Indaba, a leading design institution, that's best known for its flagship conference and expo held in Cape Town annually. He also consulted to the Melbourne 2006 Commonwealth Games company, and assisted in their successful campaign.
«Agreed. The idea needs to be celebrated. Ideas are the enduring, indestructible assets. Like the natural law of energy, ideas can never be destroyed, only transformed. But even the idea, without empathy and understanding of people, is meaningless.»
Ravi Naidoo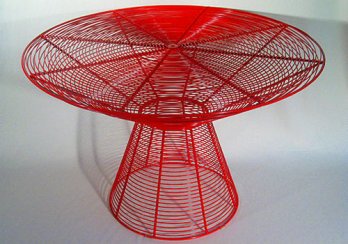 Willard Musarurwa_Red wine table-Indaba Design_Cape Town
www.designindaba.com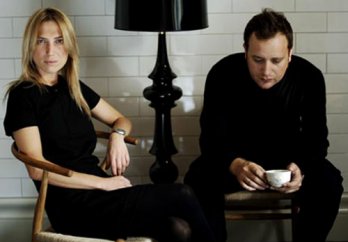 Seyhan Özdemir and Sefer Çağlar
Seyhan Özdemir + Sefer Çaglar, Designers (Turky)


Seyhan Özdemir and Sefer Çaglar met on the historic grounds of the Mimar Sinan University where she studied Architecture and he qualified in Interior Design. When they left the school in 1998 the Turkish design industry was suffering from a lack of identity. As architects and designers, they both believed in the transformative power of modern design with an emotional touch. After gaining experience in the field, a shared individualistic approach to design led them to establish Autoban in 2003.
Seyhan Özdemir and Sefer Çağlar_Lamp King
Based in Istanbul, Seyhan and Sefer initially set to work on cafe and restaurant projects. As a rational extension of their interior work, they began developing product designs and in 2004 launched their first collection, Funny Ply, with which they took part at Salon du Meuble in Paris, making it their first appearance in the international design world. In the same year, the duo were named "Best Young Designers" by Wallpaper magazine, were awarded "Best Newcomer" by Blueprint magazine following their participation at 100% Design in London in 2005, and were also the Blueprint "Bursary Winner" that year. At this point, residential and retail design had also become part of their work, designing stores across Istanbul for the luxury fashion brand Vakko.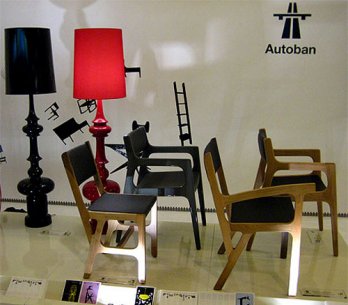 Autoban collection
In 2006, their restaurant design Müzedechanga was awarded "Best Restaurant" design by Wallpaper magazine, after which, in 2007, AFM cinema was completed, adding another field of design work into their portfolio. In 2008 they won several awards at the Design Turkey Awards, and also began work on hotel design, from which their boutique hotel design for Witt Istanbul Suites was listed in the Conde Nast Traveller Hot List in 2009.
Starting at 2 and now consisting of an office of 30 people, Seyhan and Sefer currently run several projects abroad as well as continuous projects in Istanbul, and most recently, in terms of new design work, have taken on several architectural projects, soon to emerge this year.
www.autoban212.com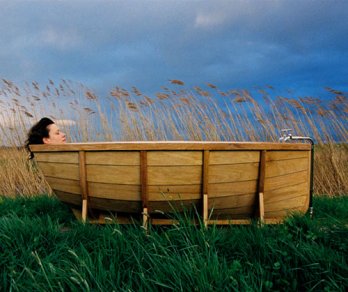 Wieki Somers
Studio Wieki Somers, Designer (Netherland)

Wieki Somers (1976) and Dylan van den Berg (1971) work together under the name
Studio Wieki Somers
. Following their studies at the Design Academy in Eindhoven they set up their practice in Schiedam and Rotterdam. They undertake commissions for international companies, museums and galleries such as Galerie Kreo in Paris. They design for manufacture and for small-scale artisanal production and at a variety of scales, for interiors and public spaces.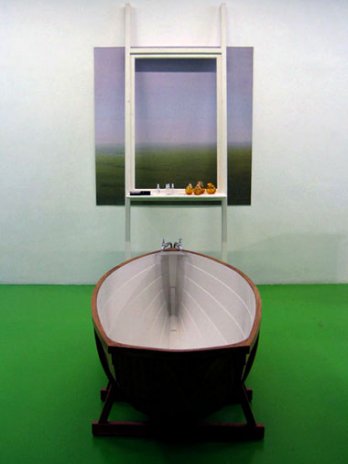 Wieki Somers
Studio Wieki Somers' work can be described as a subtle interplay of imaginative content and sophisticated use of materials; intuition is combined with the ability to pose unusual questions. Daily objects are turned into an aesthetic (sometimes emotional) experience. The balance between reason and intuition lends their work a poetic resonance, while also leaving room for future users to exercise their own imagination. Products that have garnered considerable international attention include Bath Boat, High Tea Pot, Blossoms, Bellflower and Merry-go-round Coatrack. Works by Studio Wieki Somers are included in the collections of the Museum of Modern Art in New York, the Centre Pompidou in Paris and the Victoria and Albert Museum in London.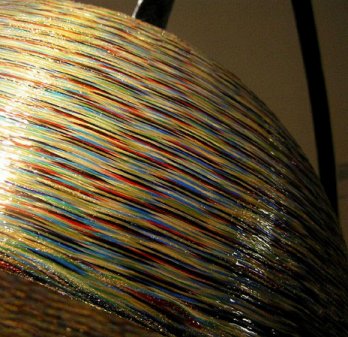 Wieki Somers
www.wiekisomers.com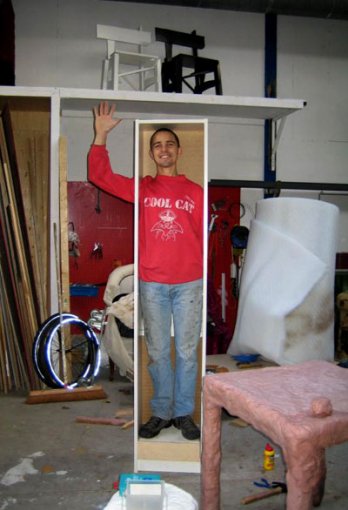 Maarten Bass
Maarten Baas, Designer (Netherland)


Maarten Baas was born in 1978 in Arnsberg, Germany but moved to the Netherlands, where he grew up. He studied at the Design Academy Eindhoven and for several months at Politecnico in Milan. While he was in studying he created his first commercial success, the Knuckle candleholder. When he graduated in 2002, he already had two designs, the charred furniture Smoke series and Sundial.
His famous Smoke collection is made by literally setting fire to old chairs and tables before coating them in an epoxy resin to preserve the charred remains. By stripping away ornament Baas diminishes the hands-off preciousness of design and brings the objects closer to their true purpose, as common tables and chairs. MOOOI reproduced three of his Smoke works and received international exposure at exhibitions in Milan, London, and Paris.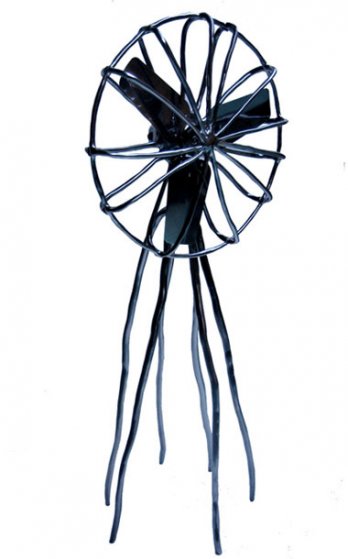 Maarten Bass_Wind
In 2004, Baas debuted his Smoke series as a solo-exhibition called ?Where There?s Smoke?', at Moss in New York. The exhibit had twenty five unique pieces, some of which were classical designs that he torched of Gaudi, Eames, Rietveld, and Sottsass.
Maarten Bass_Verjaardag
In 2005, Baas began working with Bas den Herder, who now produces all of his works. This made it possible for his unique pieces to be produced on a larger scale and for Baas to take on other projects such as commissions from hotels, restaurants, and museums. In 2006, he launched Clay Furniture at the Salone del Mobile. The Clay series takes the idea of functional imperfection from the smoke series. He hand molds a clay composite around basic metal structure such as chairs, which differ with every piece.
His newest collection, Sculpt was launched in 2007, also at the Salone del Mobile, Milan. This collection includes oversized chairs, cupboards, tables and chests-of-drawers. Although they are well finished furniture the irony lies in their sometimes wood-veneered and metal construction. Maarten Baas now lives and works in Waalre, near Eindhoven, in the Netherlands.
www.maartenbaas.com