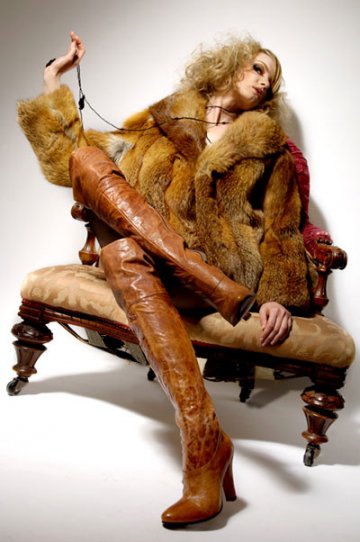 Mary-Kyri Pallaras
Don't walk this way
Mareta, December 3, 2007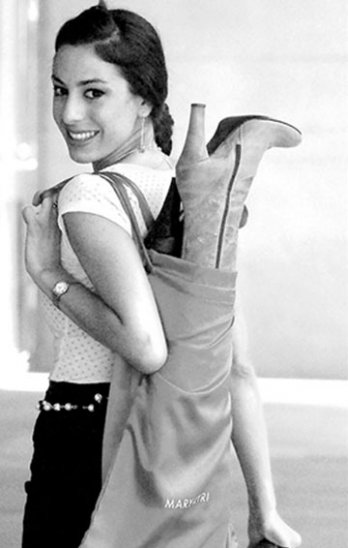 Mary-Kyri Pallaras
The Mary-Kyri story began with her childhood fascination for high-heeled shoes. As a girl she was obsessed with her mother's collection and often dressed up in oversized heels and way too much make-up to perform for the family. Her teenage passion grew to an addiction for designer label stilettos and an overdrawn monthly credit card! It was during these years, that she set her sights on becoming Australia's own version of Manolo Blahnik.
Mary-Kyri Pallaras_Roujia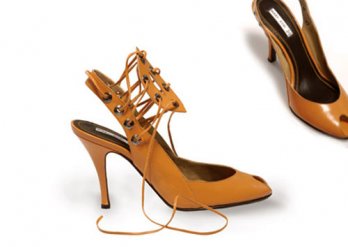 Mary-Kyri Pallaras_Adore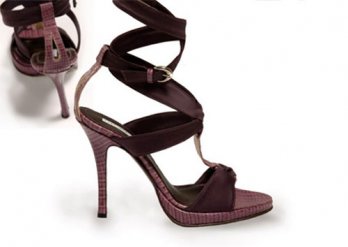 Mary-Kyri Pallaras_Allure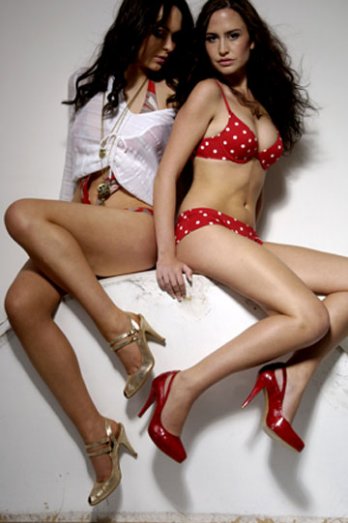 Mary-Kyri Pallaras_Symona & Elara
Mary-Kyri completed a Diploma in Fashion Design, Clothing and Textiles at the Marleston Design Institute in South Australia in 2003. On completion of the Diploma, she was employed in a number of design roles within the fashion industry, but shoes were her passion.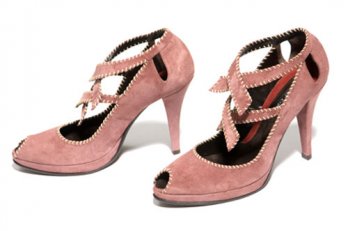 Mary-Kyri Pallaras_Enchara
Mary-Kyri Pallaras_Cavana Backstage, 2006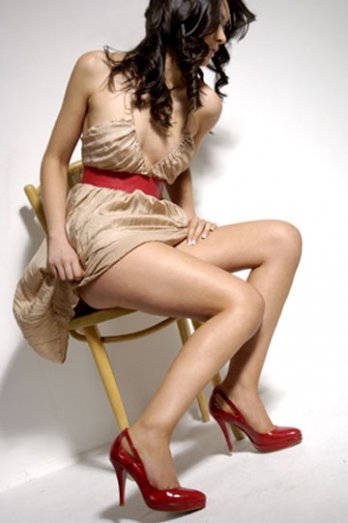 Mary-Kyri Pallaras_Elara
During the last year Mary-Kyri (28 old) has been taking the fashion world by storm with her innovative, stylish and unique footwear collections which she herself designs. All her shoes, which cater to the top end of the market are made in Italy which is reflected in their high quality. As she put it they are "Designed in Australia, Made in Italy and wrapped with Love".
Mary-Kyri Pallaras_Genova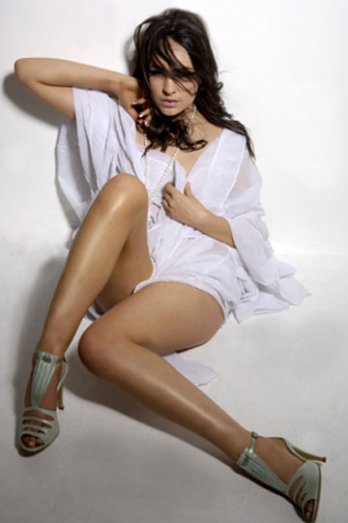 Mary-Kyri Pallaras_Nicia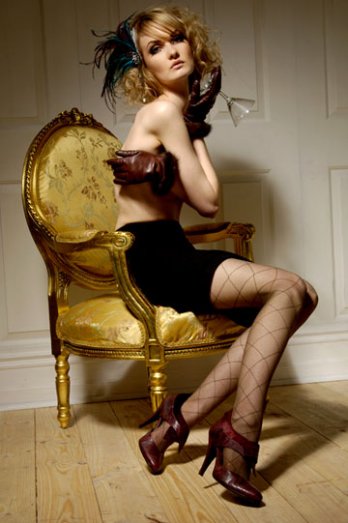 Mary-Kyri Pallaras_Lisav
It's not only Kylie Minogue, Princess Mary, Nicole Kidman and Cate Blanchet who have fallen in love with Mary-Kyri shoes. Mary-Kyri is a passionate and dynamic businesswoman who has been profiled in numerous national magazines and newspapers, also speaking at a number of business seminars.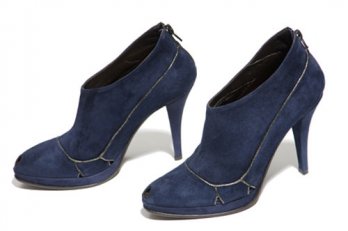 Mary-Kyri Pallaras_Oliviera
The designer has developed a reputation for producing beautiful, unique, high fashion stilettos that are also extremely comfortable, made entirely in Italy.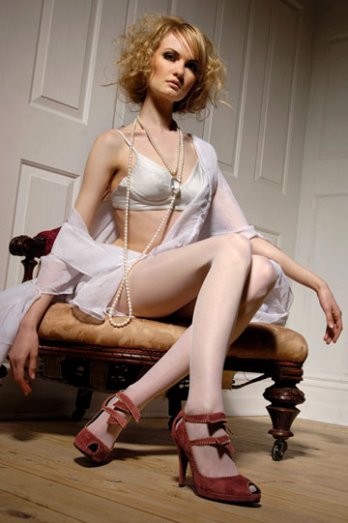 Mary-Kyri Pallaras_Enchara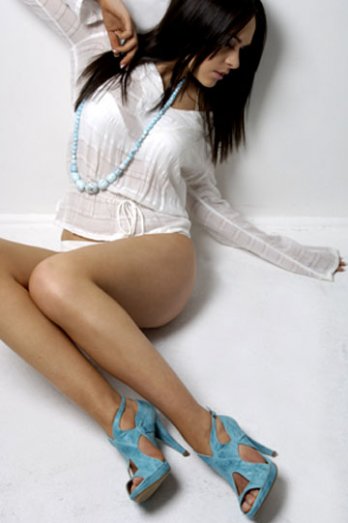 Mary-Kyri Pallaras_Clemona
Mareta: What do you love about living in South Australia?Mary-Kyri:
The relaxed lifestyle and atmosphere. The coastline is quite beautiful.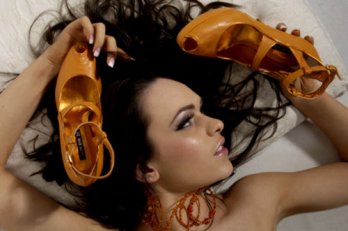 Mary-Kyri Pallaras_Cavilla
M.: What are the advantages of being involved in the South Australia fashion community?M.K.:
Opportunities to develop great relationships as there are not many of us here compared to Sydney or Melbourne.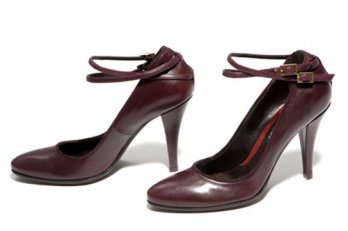 Mary-Kyri Pallaras_Phina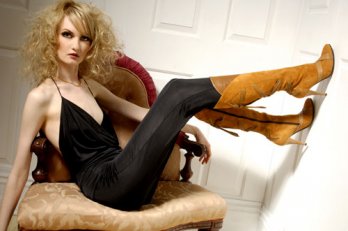 Mary-Kyri Pallaras_Lichena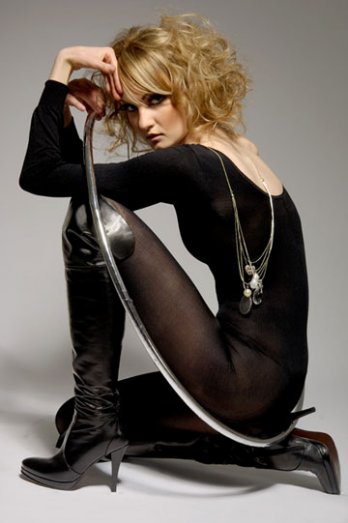 Mary-Kyri Pallaras_Medistaz
M.: What's your career highlight?M.K.:
Kylie Minogue walking on the streets of Manchester, England wearing my favourite design of Mary-Kyri Shoes. Having the photographer contact me and tell me that he loved my design and will be on the watch for other celebrities wearing my shoes. Also being featured in high fashion national magazines such as Vogue, In Style, Cream, Curve, Cosmopolitan, Harpers Bazaar, etc.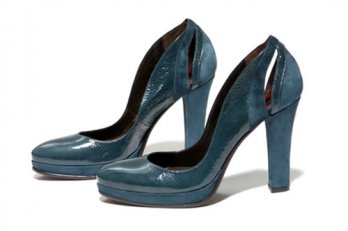 Mary-Kyri Pallaras_Toliza
M.: What advice could you give to someone considering starting a business in South Australia?M.K.:
Enjoy and be passionate about what you do, when you begin your own business you live, love, eat and breathe it. The passion and love for you business is what pulls you through the very difficult times.
Mary-Kyri Pallaras_Pariz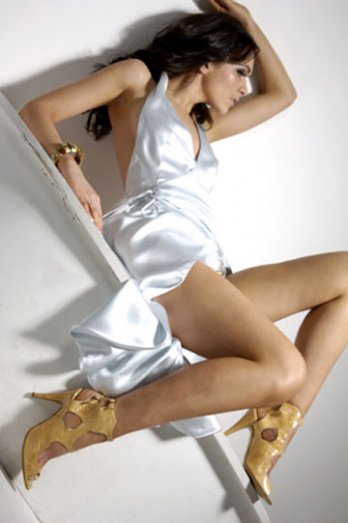 Mary-Kyri Pallaras_Zachara
M.: What's on the agenda for the future?M.K.:
Sales begin in the UK, Ireland, USA, Middle Eastern Countries and Russia next month. Conquer the international market. Give myself one massive pat on the back as my new MARY-KYRI Handbag Summer 08 collection will launch interacting with the shoe design next month on the international market.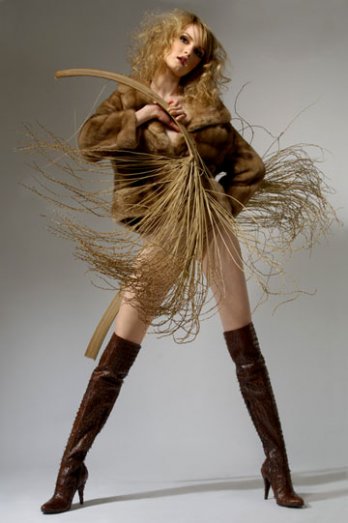 Mary-Kyri Pallaras_Vernise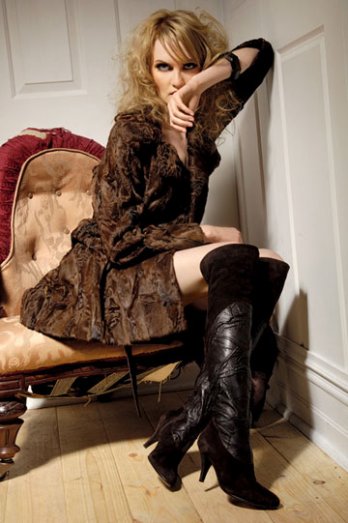 Mary-Kyri Pallaras_Ursula
www.mary-kyri.com