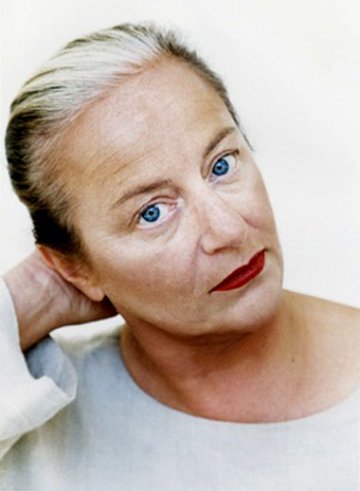 Lidewij Edelkoort
A day at l'Usine studio, with the new trends guru
L. Maggi, November 12, 2007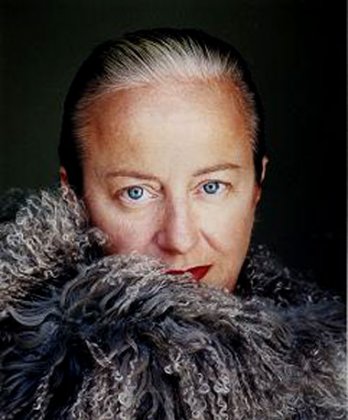 Lidewij Edelkoort
Paris-based international trendsetter, she predicts the future from her studio L'Usine. Head of the Design Academy in Eindhover, she promotes the culture of design to young people from all over the world, by means of sustainable and ethical approach to project. Li Edelkoort was born in Wageningen, netherlands in 1950, she works in paris as coordinator of 2 research centers on trend-forecasting : studio edelkoort and trend union; she is publisher of bloom, interior view and view on colour 3 visionary magazines (united publishers). Li Edelkoort is envolved in a humanitarian project heartwear, a non profit organization, helping third world producer with a concrete mail order catalogue, where consumer expectations meet local crafts. the profits remain to the comunity. Since 1999, Li Edelkoort is chairwoman at the design academy of Eindhoven.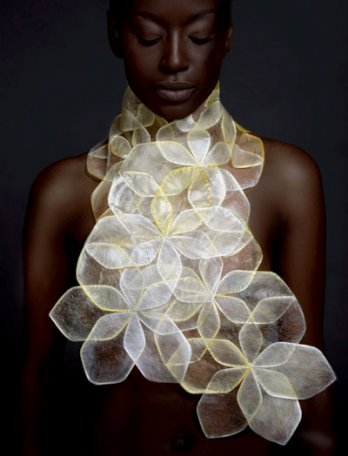 Elsbeth Joy Nielsen_ A Silk story_Lisa Klappe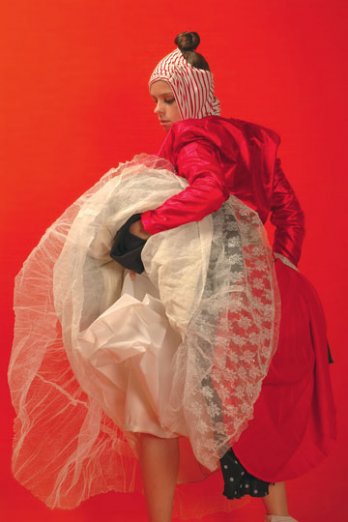 Kazoe van Den_Methamorphosis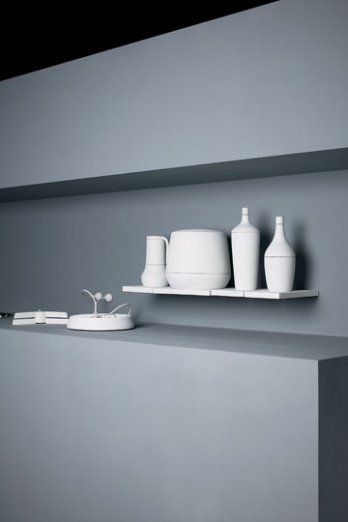 Huub Griesen_Coucolettro_René van Der Hulst
For ten years now, Edelkoort's Paris-based Trend Union has kept its fingers firmly on fashion's erratic pulse. Combining insider know-how with a big dose of instinct, she tells the trade what will be happening in fabric and form for the seasons to come. Major retailers, cosmetic companies and design studios can be spotted at Li's exclusive twice-yearly in-house presentations. At the trade-only fabric fair, Premiere Vision, at which most designers buy the material for their collections, her audiovisual presentation has queues forming outside. Her limited edition Trend Books are snapped up by the corporate or the very rich, but since 1992 her biannual magazine, View On Colour, has brought the Edelkoort oracle to a broader public.
Joyce Meulenpas_Table Sounds_Lisa Klappe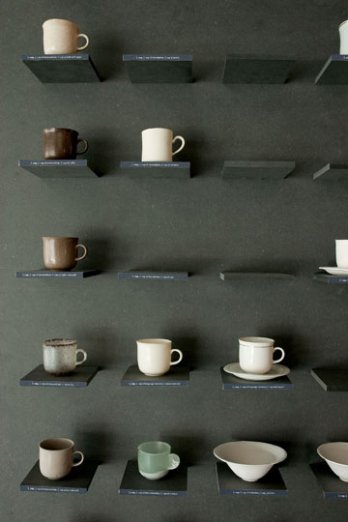 Ivana Borovnjak_Logic of language vs. The world of objects_José van Riele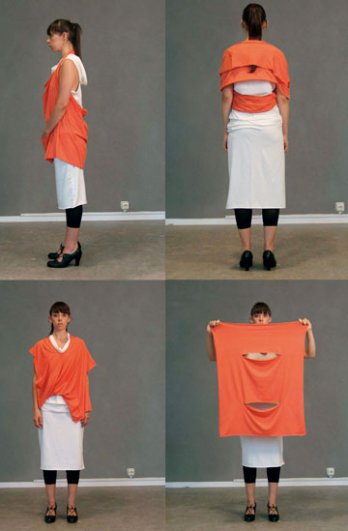 Daniela Pais_Clothing Species_José van Riele
The Edelkoort Group was founded by Li Edelkoort; one of the world's most renowned trend forecasters. Born in Holland in 1950, she studied fashion and design at the School of Fine Arts in Arnhem, and upon graduation became a buyer at the leading Dutch department store, the Bijenkorf. There she discovered her talent for sensing upcoming trends. Her unique ability to predict what consumers would want to buy several seasons ahead of time brought her to Paris in 1975, working full time as an independent trend consultant.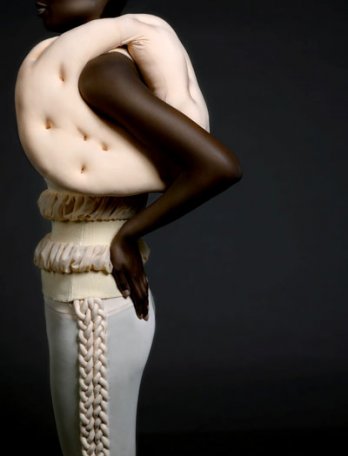 Daniera Ter Haar_Soft Intentions_Lisa Klappe
Since then, Edelkoort's work has pioneered trend forecasting as a profession; from innovative trend forums for Première Vision in the late 1980s to long-ranging lifestyle analysis for the world's leading brands in the 1990s and onwards. Since 1992, Edelkoort's magazines (View on Colour, InView and Bloom) have redefined the publishing medium and produced images that have become ideograms of our time. More recently, her work has evolved into the realms of education at the Design Academy Eindhoven, humanitarianism within the Heartwear foundation and curatorship as she delves into the art and design domain illuminating museums and exhibits around the world.
Ellen Zoette_Dressed by Air_Miep Jukkema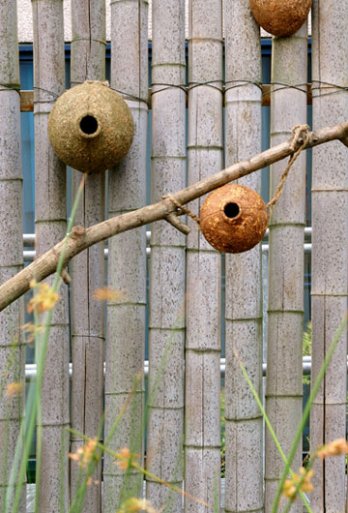 Celestine Briet_Be leaf made of pressed leaves_Marielle Leenders
In 2003, Time named her as one of the world's 25 Most Influential People in Fashion, while she received the Netherlands' Grand Seigneur prize one year later for her work in fashion and textile. Last year, Aid to Artisans honoured Edelkoort with a Lifetime Achievement Award for her support of craft and design. 2007 will see the launch of an internationally touring exhibit honouring Edelkoort's forecasting as a landmark medium of social commentary.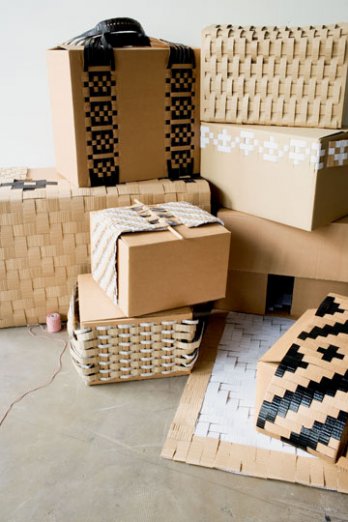 Channa Ernstsen_This side up_Miep Jukkema
L. Maggi: How do you consider your work space?Li Eldekoort:
My studio, L'Usine, in Paris has been expanded and that has allowed us to set up exhibitions, to transform it into a cultural spot open to the public, with lots of light and a garden, too. It is a place where we encounter clients from the industry who are stressed by deadlines and problems. We pamper them with a good cup of coffee, a tasty lunch and lots of light.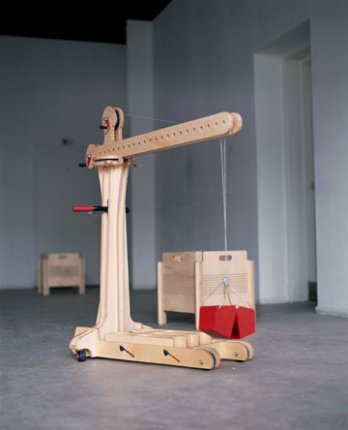 Frenk van Den Braak_Flow for children_Marjan Holmer
L.M.: What is your home like?L.E.:
It is even more essential, outside of Paris with a garden and a lot of space.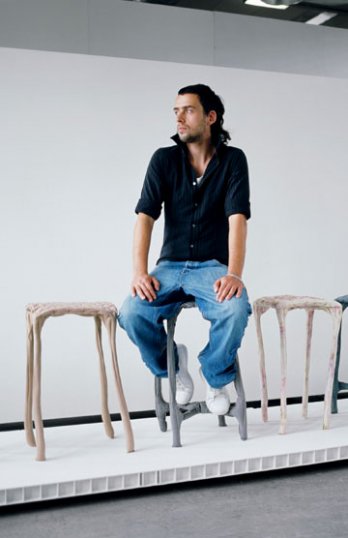 Cris Bartel_Skininterior_José van Riele
L.M.: Which design items are a must?
L.E.:
I have three musts: space, nature and water. Then a nice fire, a good bed, a flat screen to watch movies, a nice kitchen. I like living in a neutral space. I need to be free of visual waves that might influence me.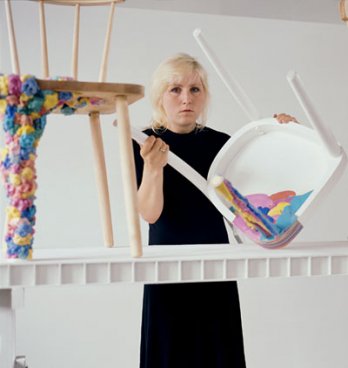 Anna Ter Haar_Buitenbeenties_José van Riele
L.M.: After the "North Meets South" exhibit and the projects led by The Design Academy in the favelas of Brazil, which territories concerning emergency problems are you now exploring?L.E.:
The project, which received a prize from UNESCO, began a year after September 11th, 2001 as a response to the tormented historical period in which we live. Many of the discomforts that we are experiencing originate from the disparity between wealth and poverty. It is our specific commitment and desire to use design in order to change the world and offer assistance. I try to be very realistic and pragmatic when dealing with social problems.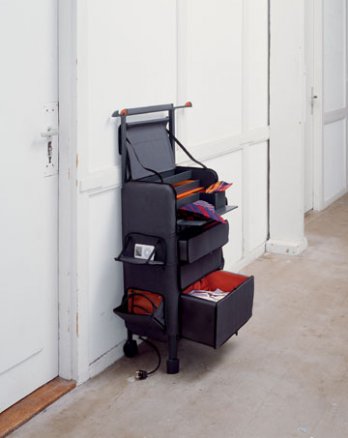 Jan Willem Bosch_Subcase_Vincent van Gurp
An example could be designer's project to collaborate with Indian master weaves to create new patterns for fabrics and manufactured products. We would like to elevate young people's consciousness starting with school, with the enterprise designers of the future.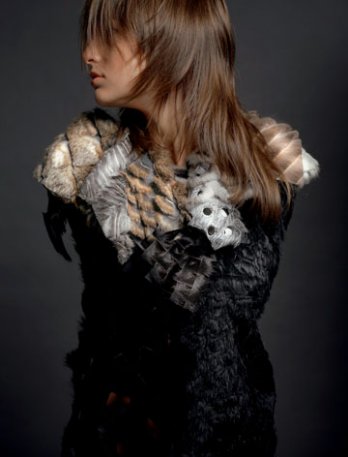 Coby van Der Bosch_Fur The Fabric_Lisa Klappe
L.M.: Have you had any feedback from the workshop in Brazil and Africa?L.E.:
Yes, and a great amount of goodwill. The comparison with the local reality was also positive. The world can no longer be colonized. Students must measure their own ideas up against the local customs and difference in religions.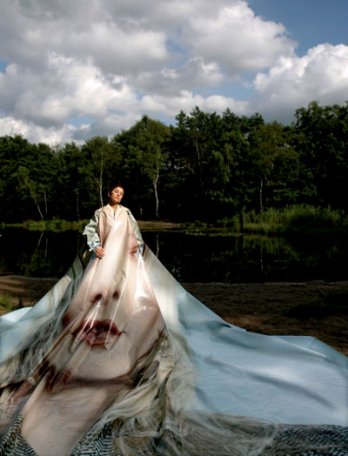 Henriette Waal_In Publiek Doek_Lisa Klappe
L.M.: In the past, you have investigated topics like the precariousness of life and meaning of death. Which appointments are there for near future?L. E.:
Young people are interested in the more intimate territories like life, death, family, tradition. The historic context is what imposes a quest for a new significance. For the October 2007 Graduation Show, we have planned many projects pertaining to confidentiality : the idea of a house with many small rooms instead of open spaces. There are several points that stay on our agenda constantly. Like the problem of water, with projects which high light the necessity to safeguard it.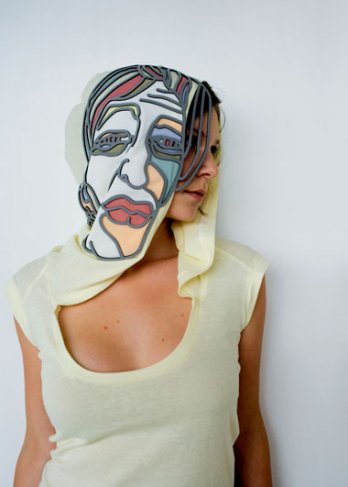 Suzannr van Der Aa_Pose_Miep Jukkema
One of the key points in the appraisal of quality of a proposal is its sustainability. In addition, we work with one of the most famous agricultural universities in the world: Wageningen University which calibrates eco-plastic and eco-fuel projects. The demand arises for a deeper connection between science and design, science and art ; the kind of connection that existed in the Gold Age of the 17
th
century that has been abandoned for too long now.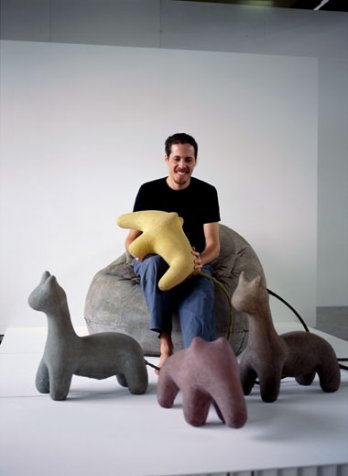 Nacho Carbonell_Pump It Up_José van Riele
L.M.: What is the current approach to the project of design, sought after by the melting pot of cultures and the revival of arts and crafts, handmade goods?L.E.:
I believe that global and manual can live in harmony. What is wonderful about discovering arts and crafts is the fact that we are using high technology to create an alliance between handmade and machine made.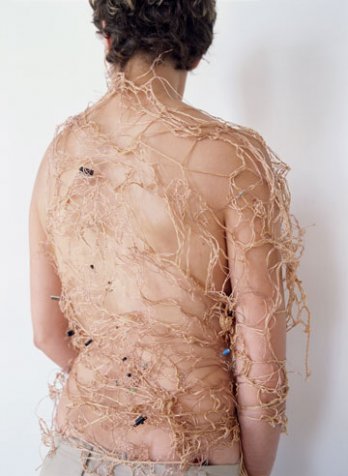 Veronique Lorne_ I want to strech_José van Riele
L.M.: How do you feel about prototypes by young designers that reach stratospheric prices?L.E.:
Actually, the problem isn't the young designers, but a dilemma of a market which has a disparate need for new ideas. It's pure speculation.
Ine Mulder_Under Hair_Miep Jukkema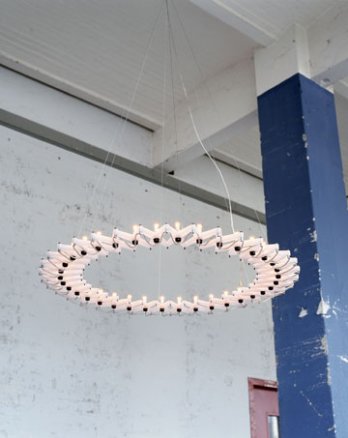 Wieland Vogel_Halo_Vincent van Gurp
The expansion of the market is a positive thing, it compels young people to work for the virtual world and publishing industry, to study new materials and colours, the industrial process, food design and well-being. Every year a new discipline pops up. We were/are counted on displaying "The Gold Age of Design" at Miami Design, an exhibit that puts the world of 17th century painting in comparison with what's happing today. All the themes and objects of those paintings – lace, candelabras, still life, skulls – are now re-imagined in terms of design.
Vivian Wierts_Extraordinary_Vincent van Gurp
L.M.: Who are today's promising designer's?
L.E.:
There are about 15 fantastic young designers amongst those who have graduated from The Royal College of Art in London, like Julia Lohmann from Germany, and those at our Academy in Eindhoven.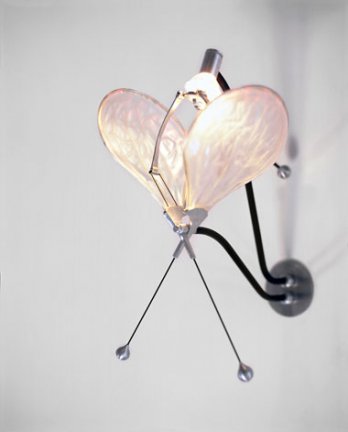 Tim Geurtjens_Levende Lampe_Marjan Holmer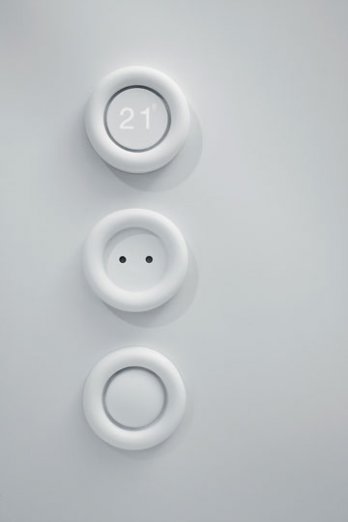 Celestine Briet_Plug & Play_René van Der Hulst
L.M.: Which countries capture your attention?
L.E.:
South Africa and Istanbul, Eastern European countries, South America and, surprisingly enough, the USA. Korea has a lot potential like Japan. Let's not forget Europe where many ideas are being developed. I think it's the approach that's new. We won't have a better society, but we'll be able to cope in a better way.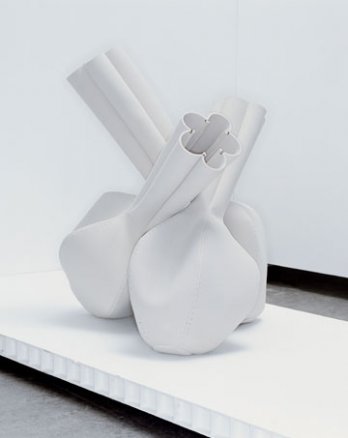 Channa Ernstsen_Intervases_Vincent van Gurp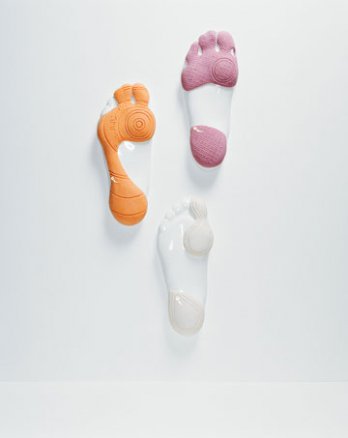 Frieke Severs_Feel the movement of your feet_Vincent van Gurp
Lidewij Edelkoort
The future will be that of two Beatles songs :
IMAGINE
and
LET IT BE
.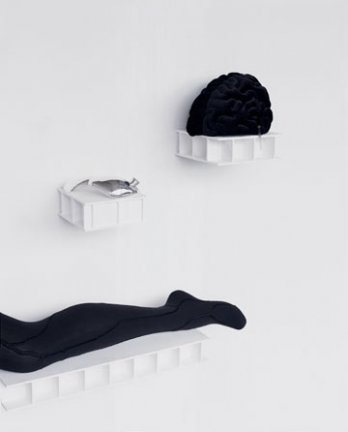 Wieland Vogel_Halo_Inner Beauty_Marjan Holmer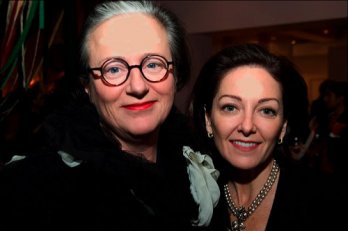 Lidewij Edelkoort + friend
www.edelkoort.com
www.designacademy.nl