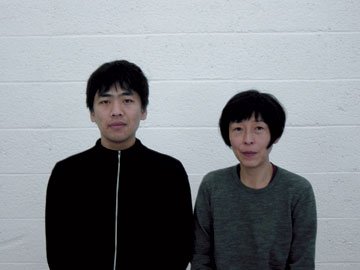 Kazuyo Sejima + Ryue Nishizawa - SANAA
New generation of architects who designs the new Japan.
Akira Suzuki + Mariko Terada, April 30, 2007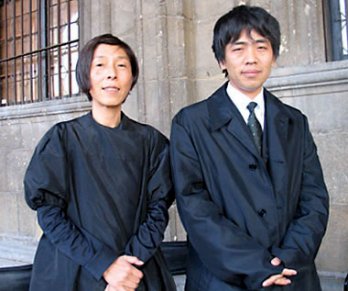 Kazuyo Sejima and Ryue Nishizawa_Sanaa_Tokyo_Japan
Throughout the 20
th
century, Japan has produced the greatest of architects: from KazuoShinohara to Kisho Kurokawa, architect of "metabolism" in the 1960s, from Kenzo Tange to Fumihiko Maki, from Hiroshi Hara to Arata Isozaki, and from Tadao Ando to Toyo Ito. Similarly,many great 20
th
century western architects, including Le Corbusier, have been fascinated by Japanese architecture.
Kazuyo Sejima and Ryue Nishizawa are together part of SANAA, one of the world's most notable architectural firms, which is based in Tokyo. Their latest buildings, which include the 21st-Century Museum of Contemporary Art in Kanazawa (Japan, 2004) and the Zollverein School of Management and Design in Essen (Germany, 2006), and their projects currently under construction, including the New Museum in New York (2007) and Louvre-Lens in Northern France (2009), confirm their status as leading twenty-first century architects.
Portrait: Kazuyo Sejima + SANAA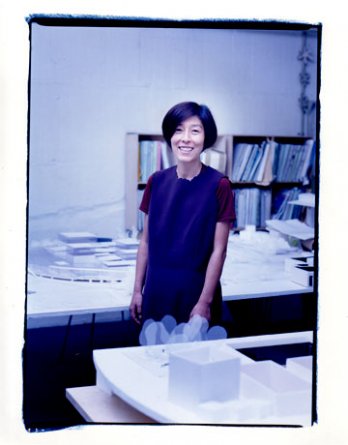 Kazuyo Sejima_Sanaa_Tokyo_Japan
Kazuyo Sejima was born in 1956 in Mito, in the Ibaraki region. She studied at the Japan Women's University, graduating in 1981 with a master's degree. She worked first with
Toyo Ito Architects & Associates
(1981-1987), then went independent in 1987 and founded
SANAA (Sejima and Nishizawa And Associates)
in 1995 with Ryue Nishizawa, which is still their baseof joint operations. Sejima teaches at Keio University and is also guest professor at the GSD at Harvard, and the ETH in Zurich. Her architectural career got off the ground with the houses
Platform I, II
(1988, 1990), but it was in 1991 that her spare, graphic architecture really earned acclaim with the large project
Saishunkan Seiyaku Women's Dormitory
- a collective accommodation unit for young employees - which would earn Sejima her letters of nobility. In the latter half of the 1990's, the architect landed several commissions for public buildings, one such being the
apartment complex Gifu Kitagata Apartment
(1998, 2000), though this did notmean that she turned her back on the task of designing small dwellings, thus showing a coherent pattern of conduct. In 1994, the success of the
21st Century Museum of Contemporary Artat Kanazawa
, acclaimed in particular for its easy accessibility and the original incorporationof the buildings in the grounds, earned her international recognition. At the same time, she tirelessly pursued her experiments involving urban faades, as illustrated by her project for the large
Christian Dior shop
in Tokyo (2003). Her work is currently on view in a travelling exhibition in Europe -
Kazuyo Sejima + Ryue Nishizawa / SANAA
- and her work is the subject of many publications. In 2005, Sejima and Nishizawa won the international competition for the
Louvre Museum
at Lens.