The Situationist International (1957–1972)
An Bauhaus imaginiste
Heinz Stahlhut, May 14, 2007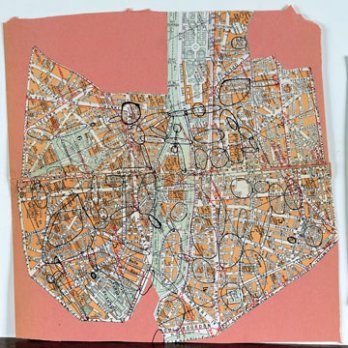 Guy Debord_Paris Mapp_France
the exhibition
The journey is structured chronologically and is divided into eight sections that illuminate the development of the predecessors and forerunners of the SI, such as the Lettrists and CoBrA through the intense collaboration of theorists and artists in the 1960s to the student unrest of 1968, which was powerfully influenced by the SI. Finally, it follows the traces of individual "members" after they were expelled by Debord.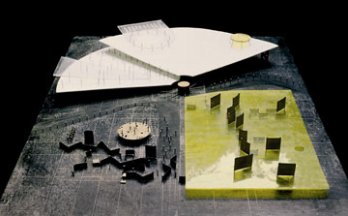 Constant A. Nieuwenhusts, Ambiance de départ, 1959_Gemeentenmuseum_La Haye_Holland
All the sections are bracketed by Debord's later film
In girum imus nocte et consumimur igni
of 1978, in which he looks back, in idealizing retrospective, on the great days of the SI.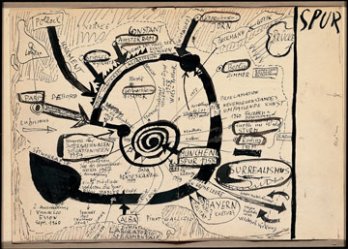 THE NEGATIVE


The direct precursors of the SI were Lettrism and the Lettrist International (LI). The protagonists of this truly underground movement developed beyond the usual institutions and lifestyles into a subculture that was unconditionally dedicated to social protest. Various spectacular actions and publications testify to the irreconcilable negativism that stopped at nothing, not even self-destruction. Every form of personal pact with the existing order was despised. Neither the production of art nor work was supposed to corrupt the negativist rebellion.